When I set the goal to do a state highpoint every month this summer, Colorado was included on this list for September.  I figured Mt. Elbert would still qualify for my COVID Summer Series of State Highpoints if I got it in before the first day of Fall.  I've also been doing a Colorado 14er every September for the past two years (Grays in 2018, Pikes in 2019), so Elbert in 2020 would naturally continue this pattern!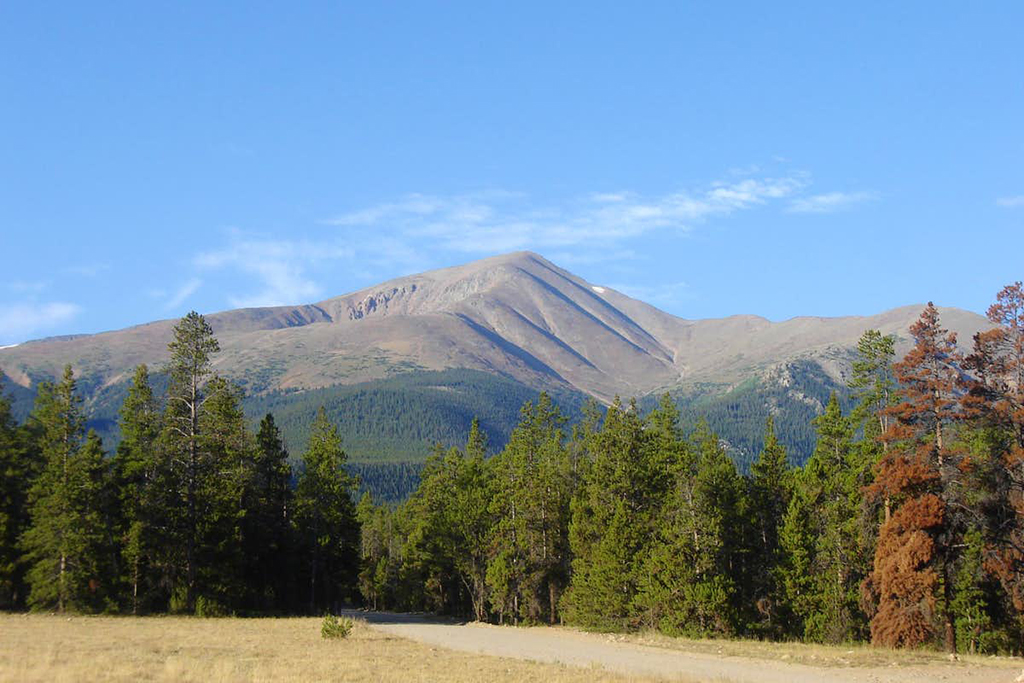 My wife and I were going make this another quick road trip like we did for Humphrey's in June.  We thought we'd buzz down to Aspen on Thursday, I would summit Friday morning and then we'd hang out in town before doing a leisurely drive back on Saturday.
Unfortunately, Colorado in September just wasn't in the cards for me this summer.
The date for me to summit Elbert was initially set for Friday, September 11th.   We did consider moving it up a week as August came to a close and I saw a puuurfect forecast for the Labor Day weekend.  However, neither of us were really up for the anticipated holiday crowds… not on the roads nor in the mountains.  So we stayed with the original plan.  The weather had been warm and sunny for me both times before in September.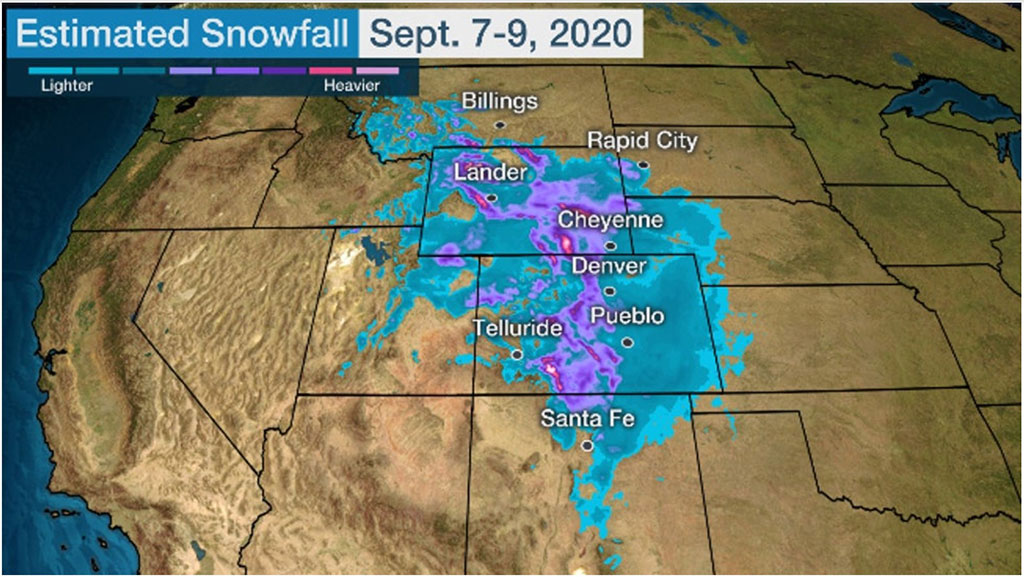 Then two days before we were to leave, a bizarre cold front blew in from the north and blanketed the region with one of the earliest snowstorms on record for parts of Colorado.  This was only days after Denver set a record high of 101° on September 5th…yeah, Labor Day weekend!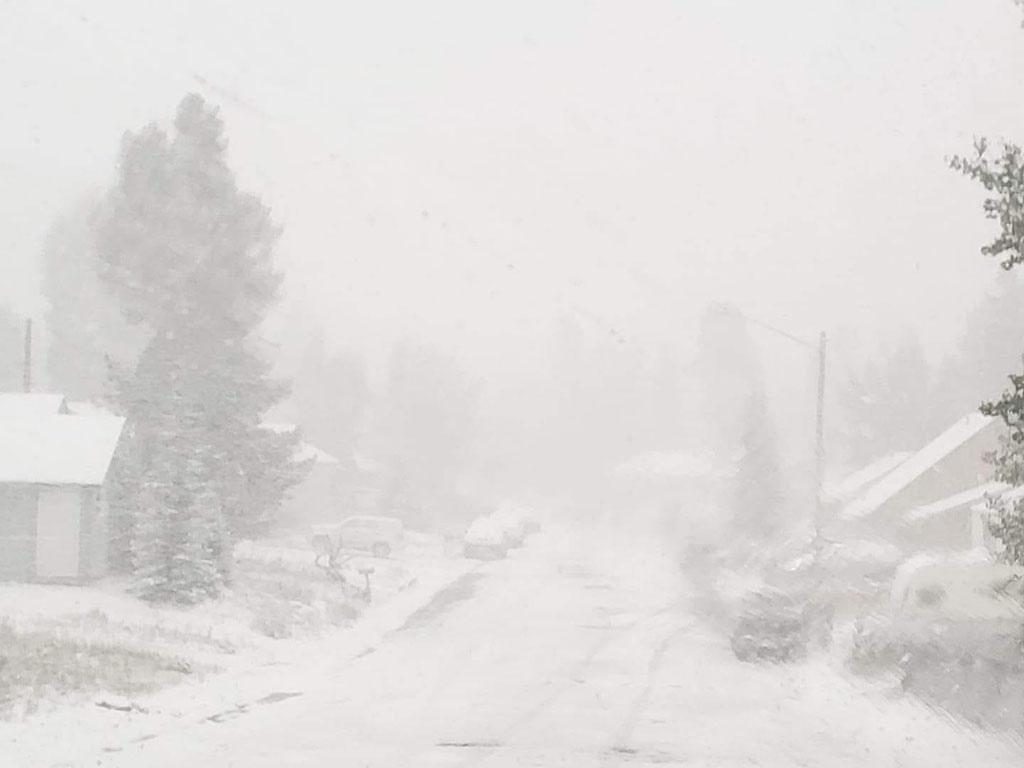 Another Highpointer was still in Leadville when the storm hit and shared this pic after having a glorious summit the day before (on Labor Day).  Keep in mind, Leadville is at 10,000′.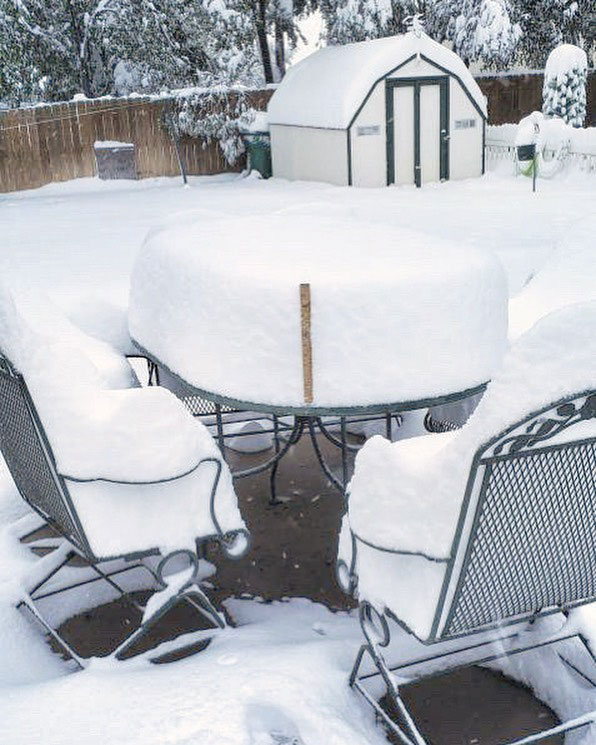 Pictures of this much snow so early in September were unbelievable.  This one was from Alamosa, a city at 7,500′ just north of Colorado's border with New Mexico.
My mindset had to go from hiking in shorts to wearing full-on winter gear with daytime temps down in the 20s.
Winter is also my favorite season and I love snowshoeing through Utah's deep powder, but there were a few things that caused me to re-think the timing of this trip to Elbert:
I would be doing this alone, in an area I had no prior experience with.
The trail would likely be covered in snow, making this even more challenging to find and follow.
My route of choice was to come up from the south on the Black Cloud Trail, which is shorter and steeper but far less-traveled.  This starting point was my only option at the time because it is the closest to a paved highway where I didn't have to take our nice sedan off-roading (and especially not now with snow).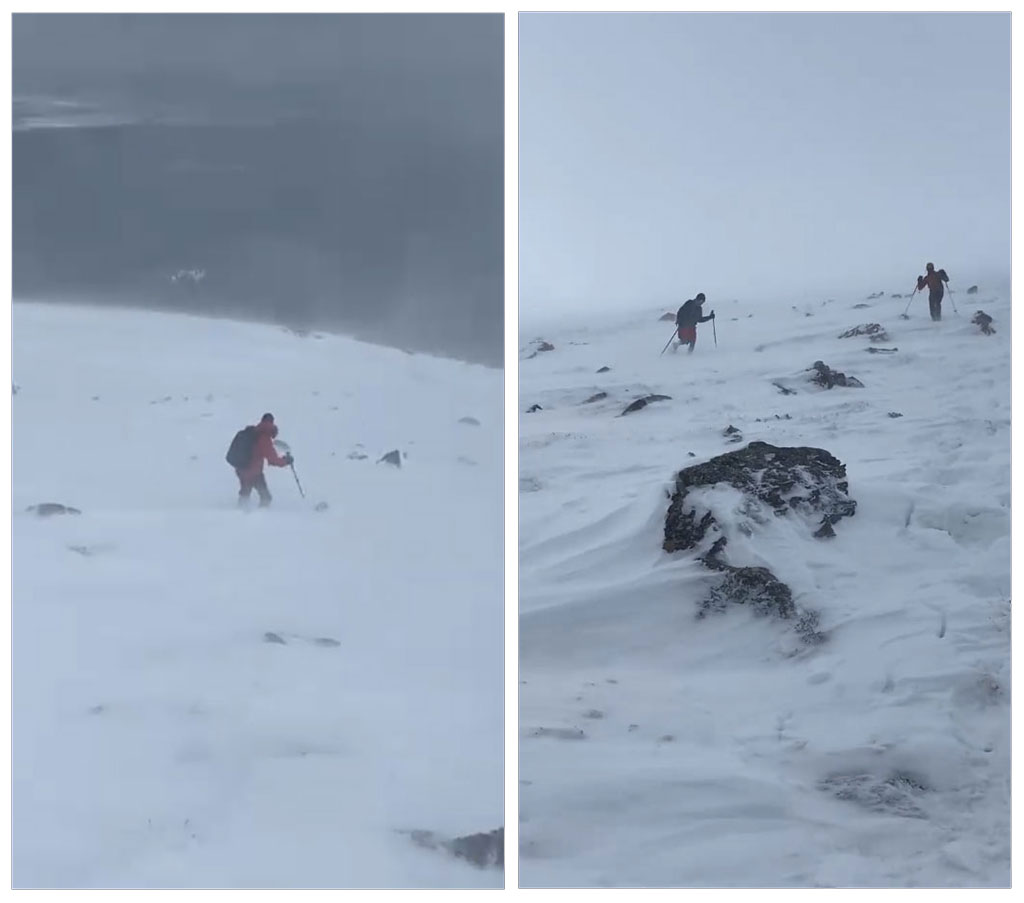 I later learned that another group tried summitting the same day I had planned to, but on the more popular route from the north.  Seeing the picture above was confirmation of the anticipated conditions that showed me my decision to postpone a solo attempt was correct.
BUT SEPTEMBER WASN'T OVER
There were two more weekends in September that could have easily rolled into a COVID Fall Series of State Highpoints.  Unfortunately, the 3rd weekend came way too close to the birth of our first grandson with a projected due date of 9/22.  We had previously avoided this weekend for obvious reasons but after that weird weather bumped our plans, I had my wife convinced that we could safely thread the needle and squeeze this quick trip in without much risk of missing anything.  The plan never changed from leaving Thursday morning and getting back by Saturday afternoon, so we wouldn't be gone much longer than 48 hours.  However, I did feel a bit uneasy to be racing out of town for a hike while others were racing in for this birth.  Then we got a text at 10:30pm, the Wednesday night before we had considered leaving once again, saying the contractions had started.
I began to wonder now if Elbert really wasn't meant for me to do this month.
But wait!  An early delivery could provide one last opportunity to make September, right?  Nope.
Baby brewing continued over the weekend with not much activity until Sunday night when our expecting mom started having consistent contractions again.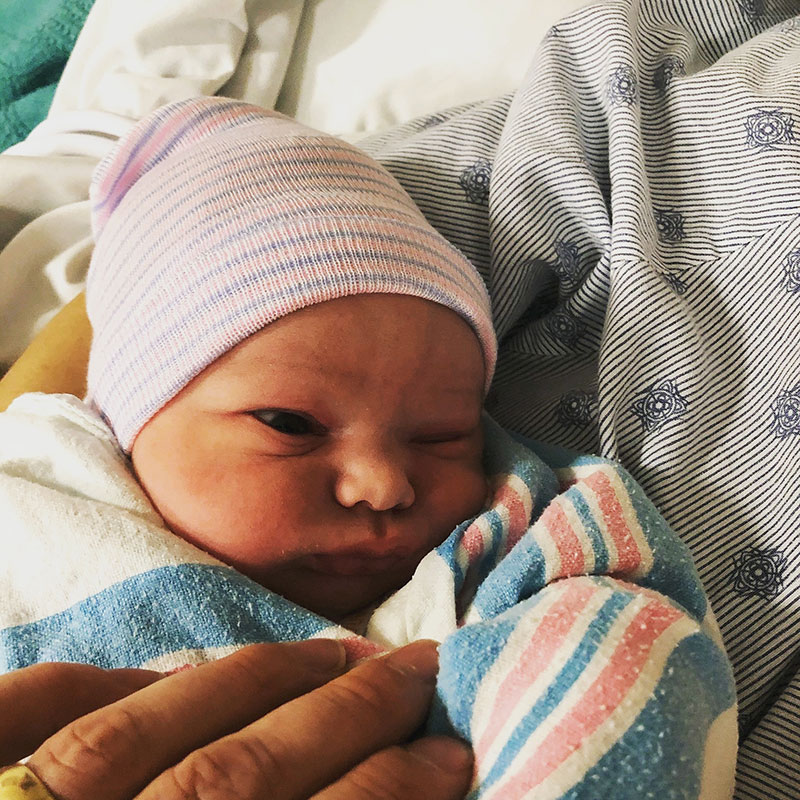 Three days later and with a bit of atypical circumstances, our newest family addition came into the world via C-section on Wednesday, September 23, just before 9pm.  I suggested they name him Elbert but neither liked the idea.
It's been an interesting month of twists and turns and all is well, but this story definitely shows how Colorado just wasn't in the cards for me this summer… as much as I tried.