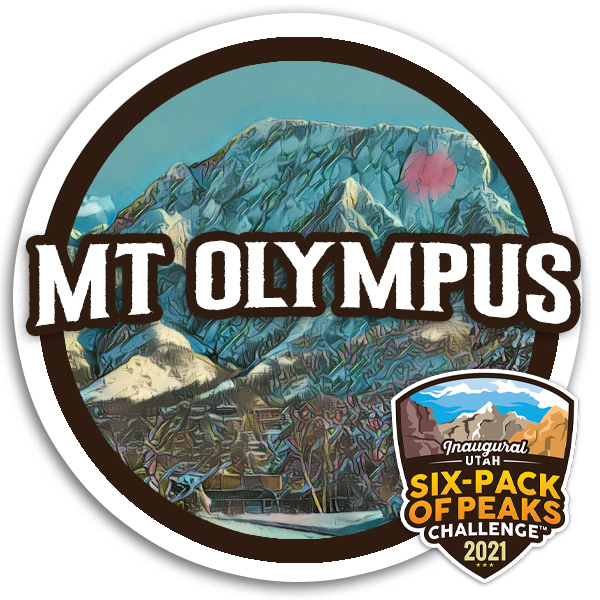 Mt. Olympus is a Wasatch Front favorite, on par with Granduer Peak or Squaw Peak in this collection of challenges selected for Utah's inaugural Six-Pack.  As for me with all three of these peaks, I've already done each several times by now and wasn't too interested in doing any of them again the "standard" way… so I went looking once more for a more adventurous route to hit Olympus to meet this 2021 Six-Pack Challenge.
Spring snow conditions in Utah offer awesome opportunities to travel routes that are otherwise rough and rugged.  Following my introduction to mountaineering last year with two hikes up Deseret Peak, I instantly fell in love with the spring season for a new style of "hiking"!  This lead me to try a route that comes around the backside of Mt. Olympus from Neff's Canyon and up a couloir called Memorial #1.
I started at the Neff's Canyon trailhead around 11am and took the trail to the first split about a 1/2 mile up.  From that right, the route follows the Norths Fork and becomes more faint the higher you get until you reach the snowline.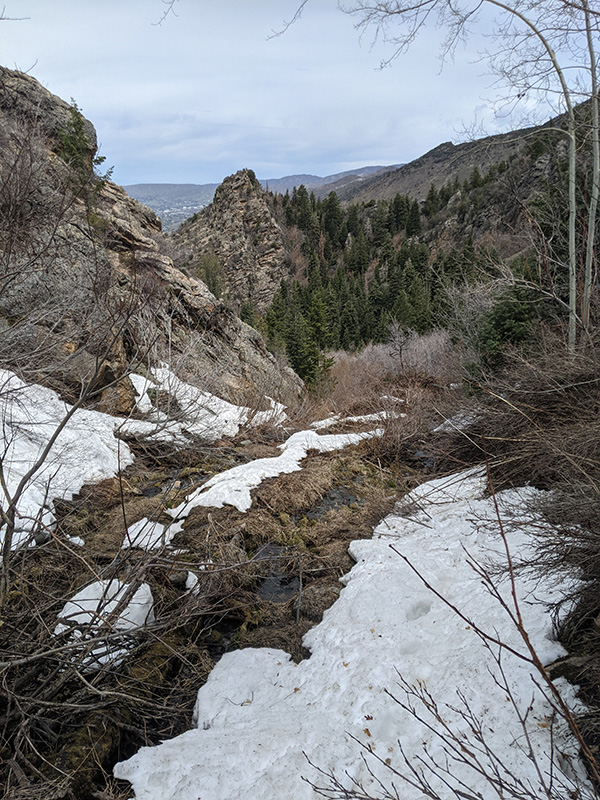 I don't know if there's an actual trail through here, but following the creek wasn't bad with snow.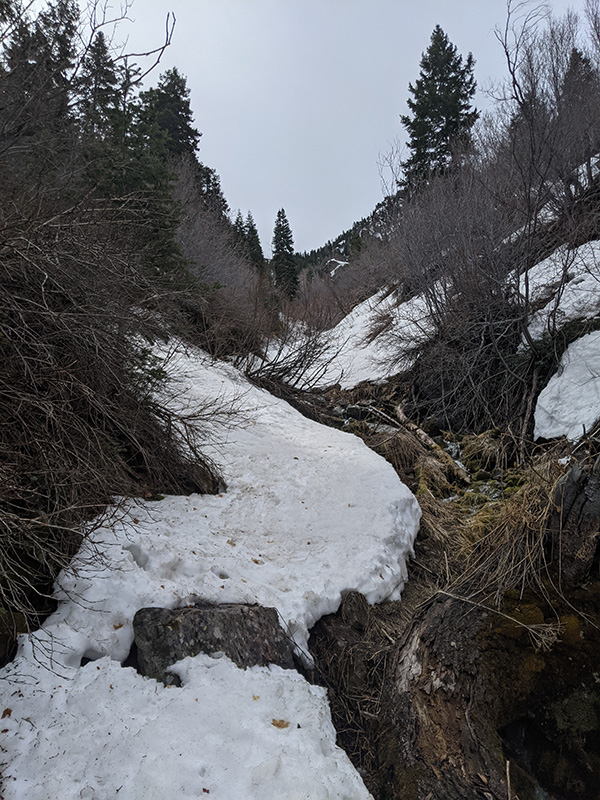 This route only got better above the snow line.   Water can be heard running underneath.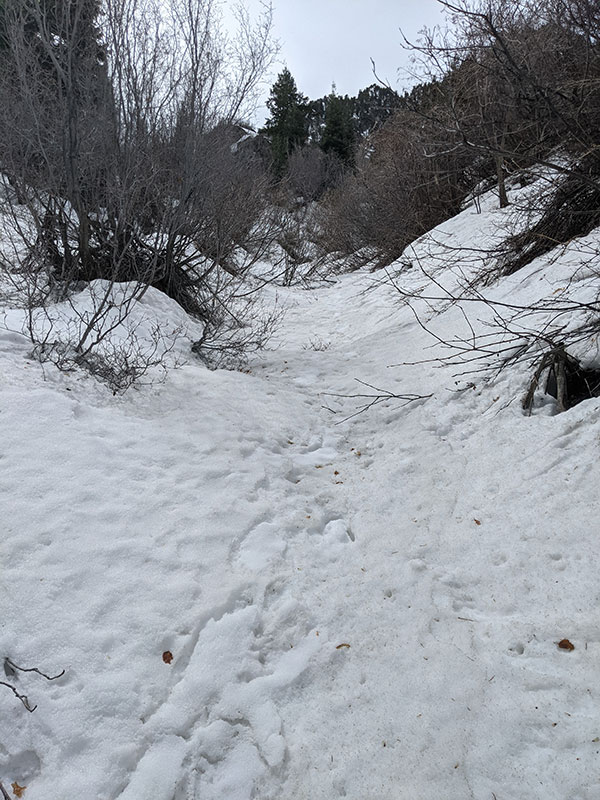 Once out of the creek, I followed a pretty wicked avalanche run-out zone.  See the limb caught up in that other tree's branches?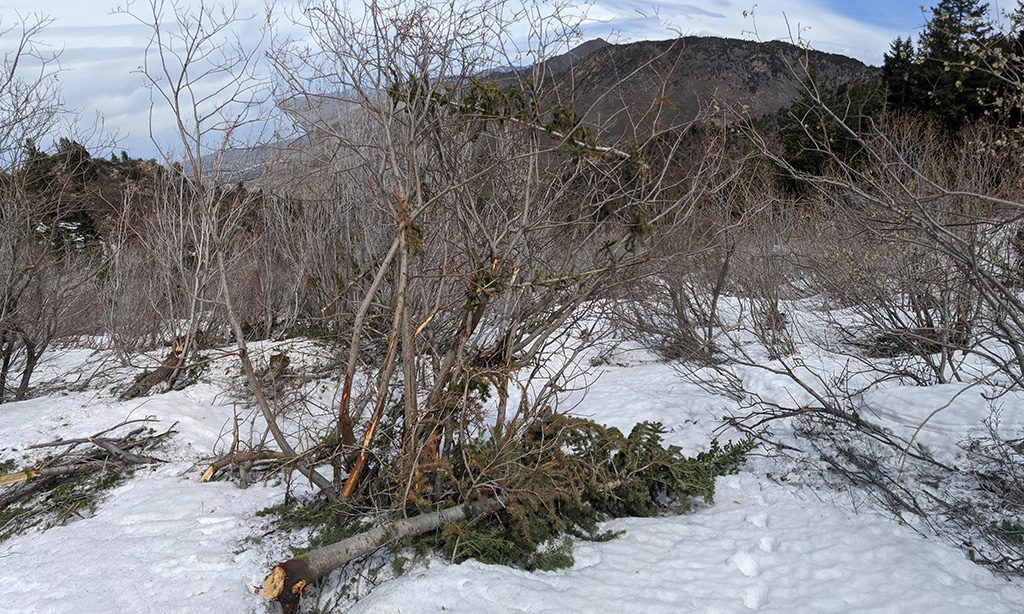 Lots of avy carnage as you approach the Memorial couloirs.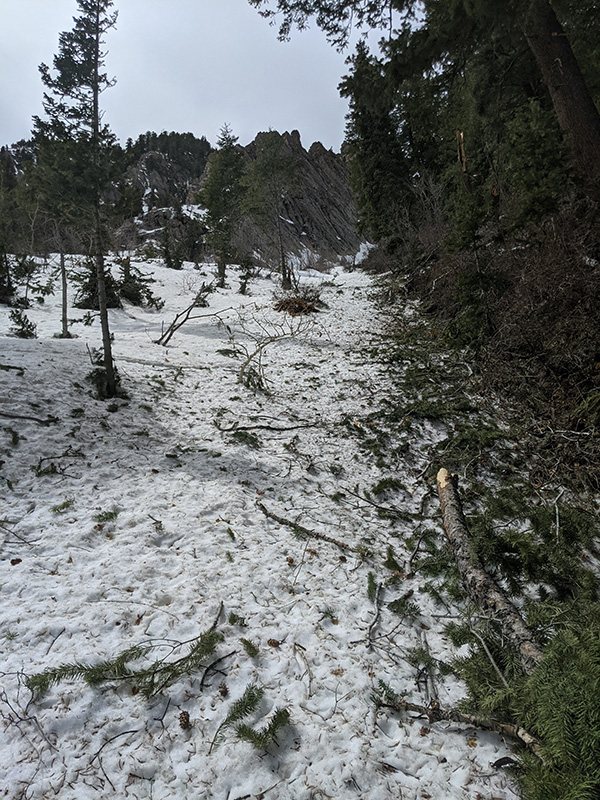 The first chute you come upon is Memorial #2, the one that leads to the saddle between Mt. Olympus and its North peak.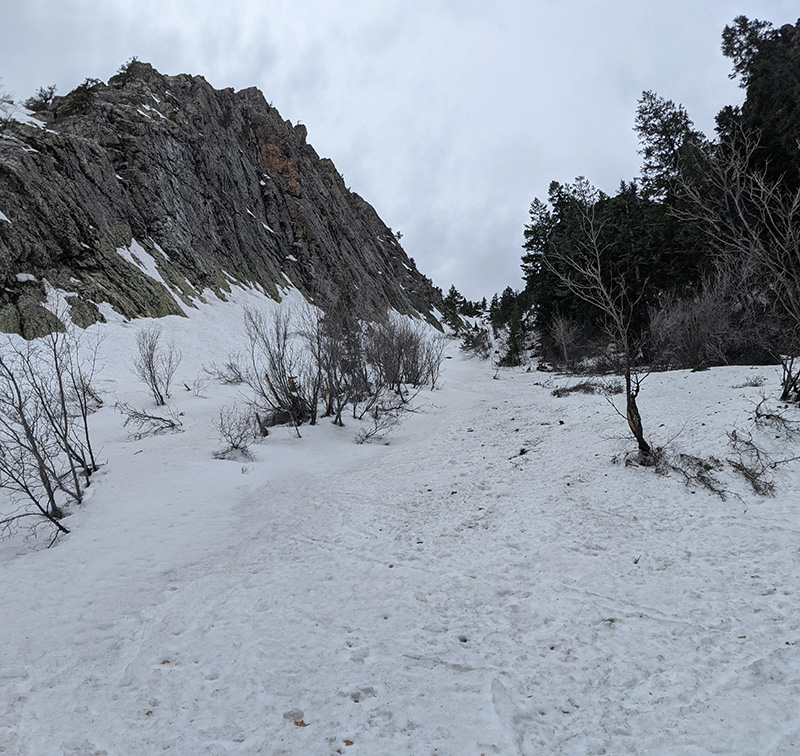 Looking back at North Olympus as I cross over to Memorial #1.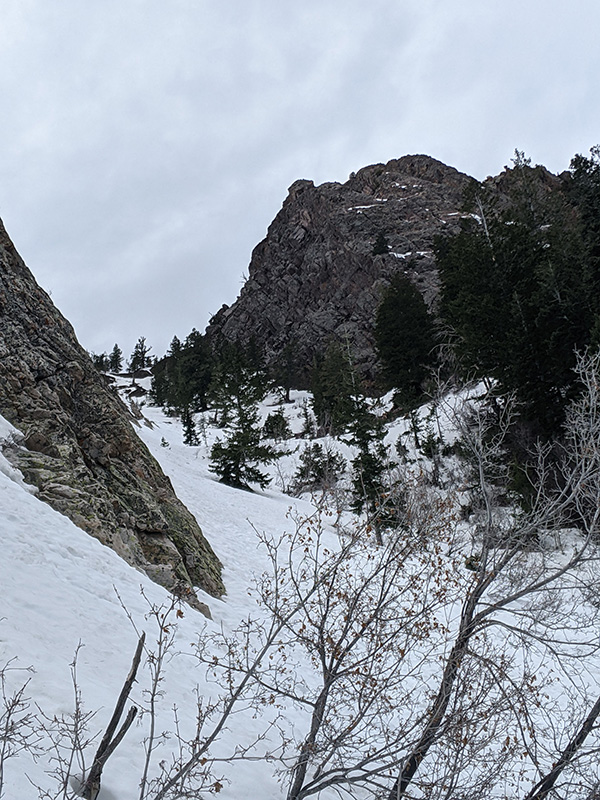 Here's my route up.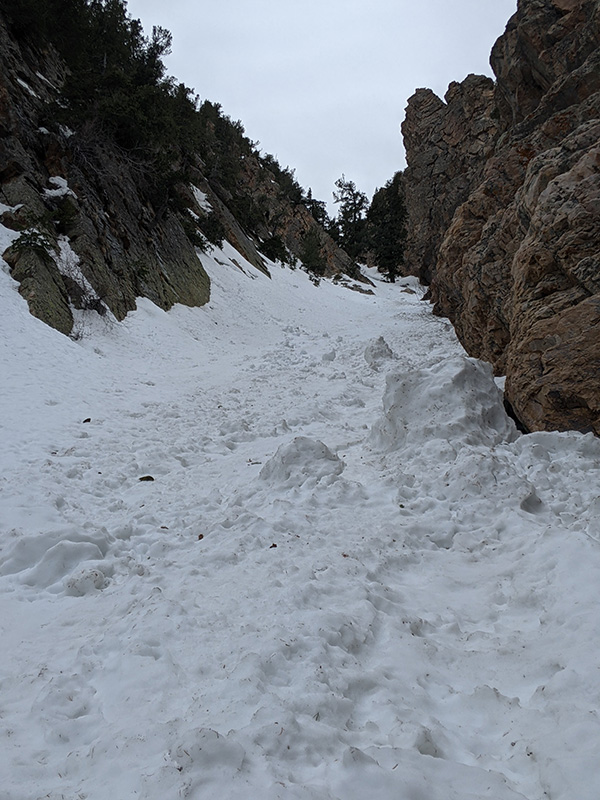 I only saw one other person on this route. He was glissading down after hitting the top from the West Slabs route to Geurt's Ridge.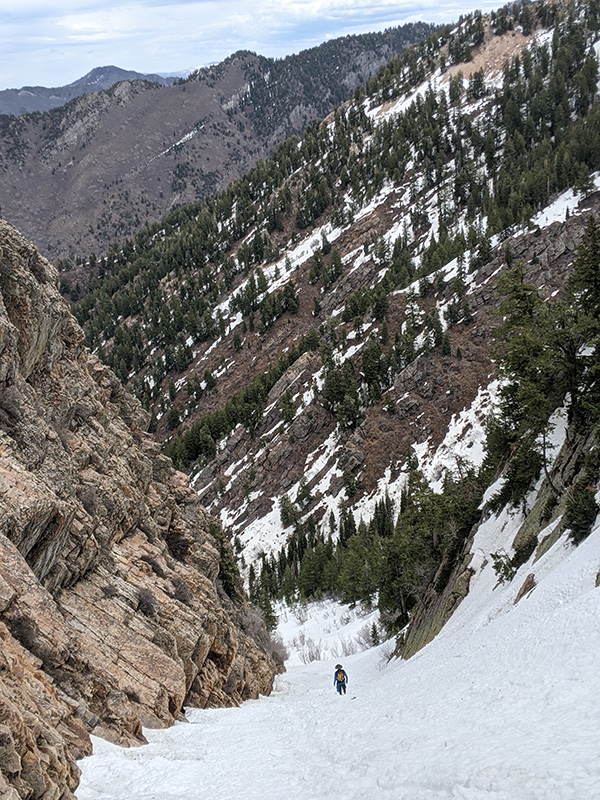 Either way, it's a grand staircase made easier by your own boot cuts to the top.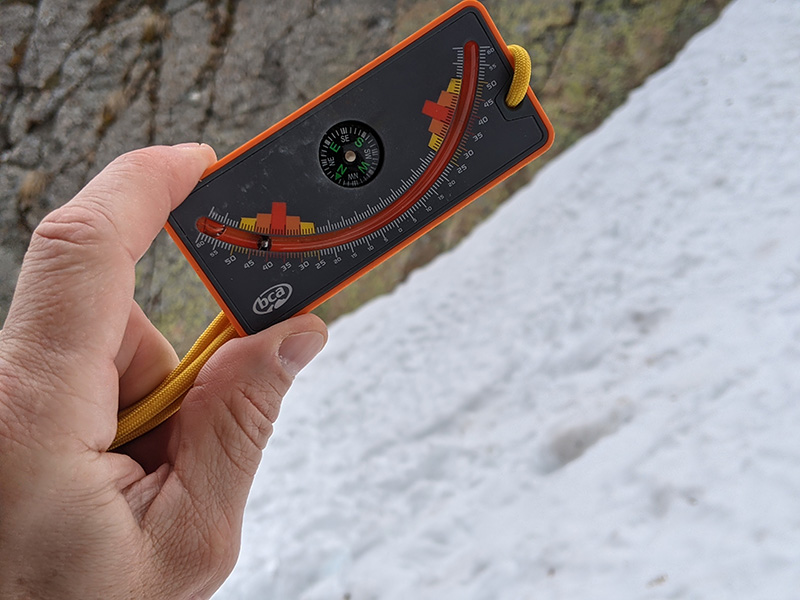 Almost there!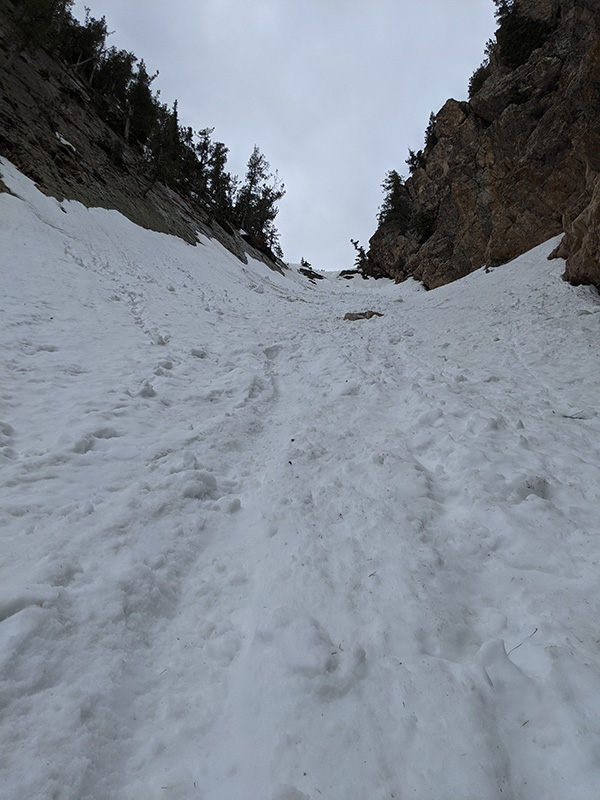 The only sketchy part was the last 30 feet before the top of this couloir where the snow was very thin and the rock was super slick underneath. I was literally pulling myself up by the pick of my ice axe as it was the only thing really gripping the rock.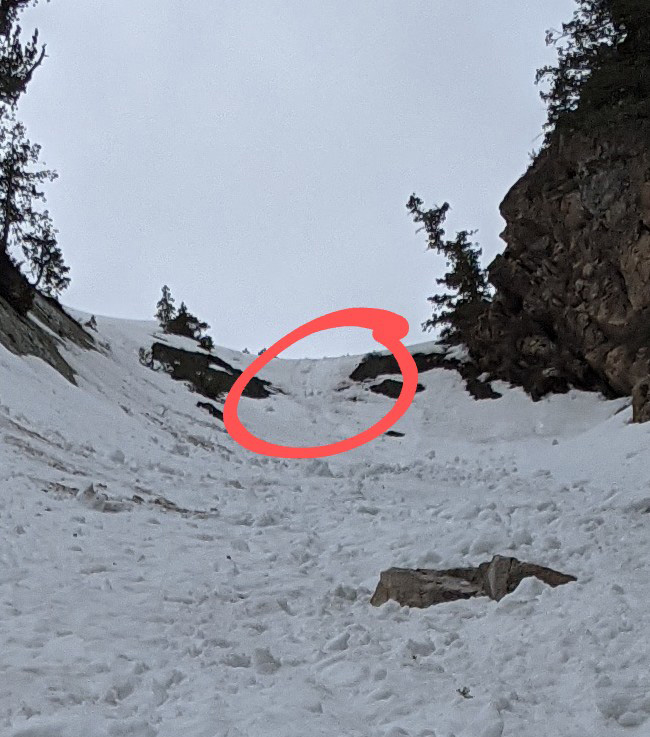 Super fun route!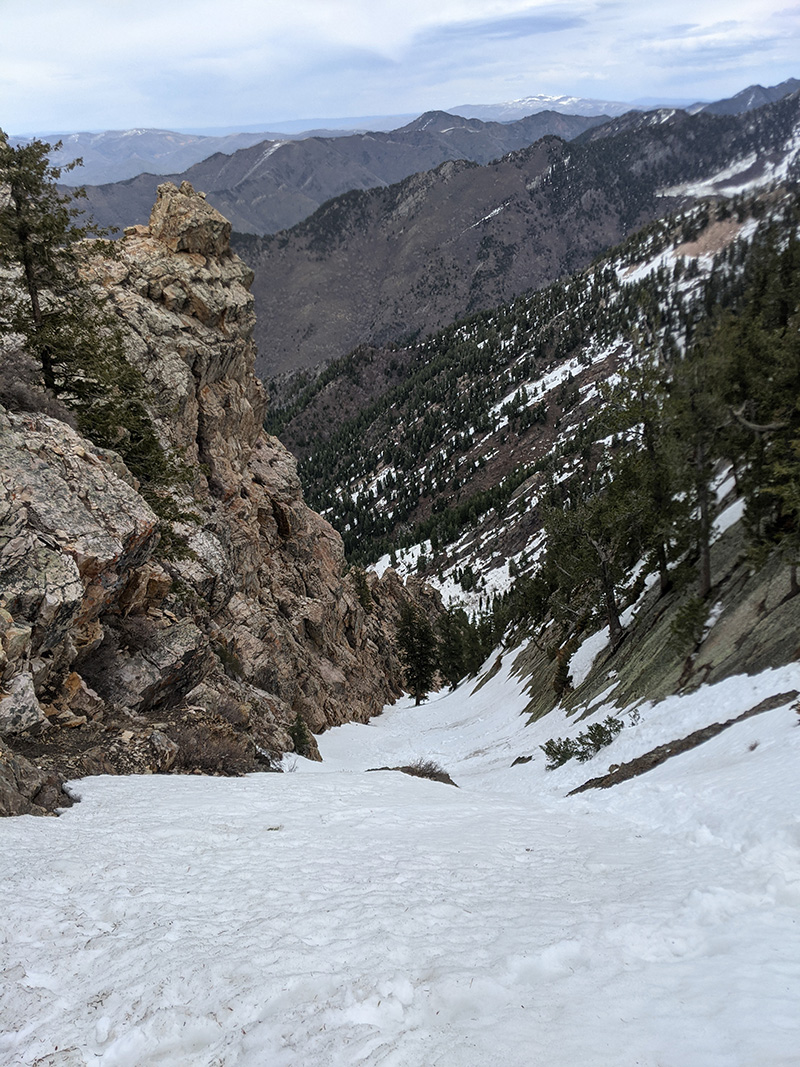 Made it up in 3.5 hours with the GPS reporting 3,570′ in 2.4 miles.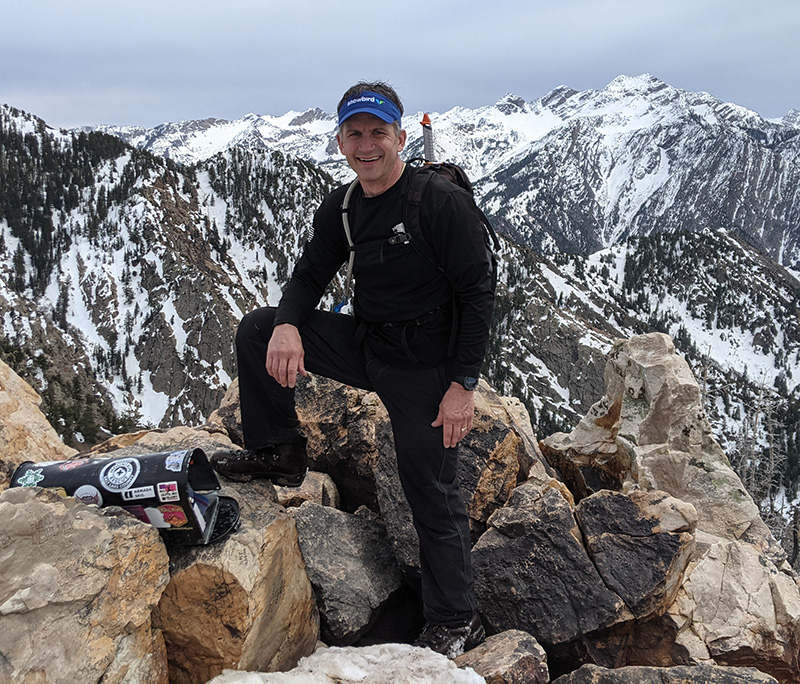 Final stats: 4,395 feet in 5.87 miles and a $9 Lyft ride back to my car at the end!