My daughter had another wedding to attend in Idaho Falls this weekend. Since she didn't want to go up there alone for the second weekend in a row, she asked if I wanted to go with her. It only took a split-second for me to see this opportunity to finally hike Wyoming's, Table Mountain!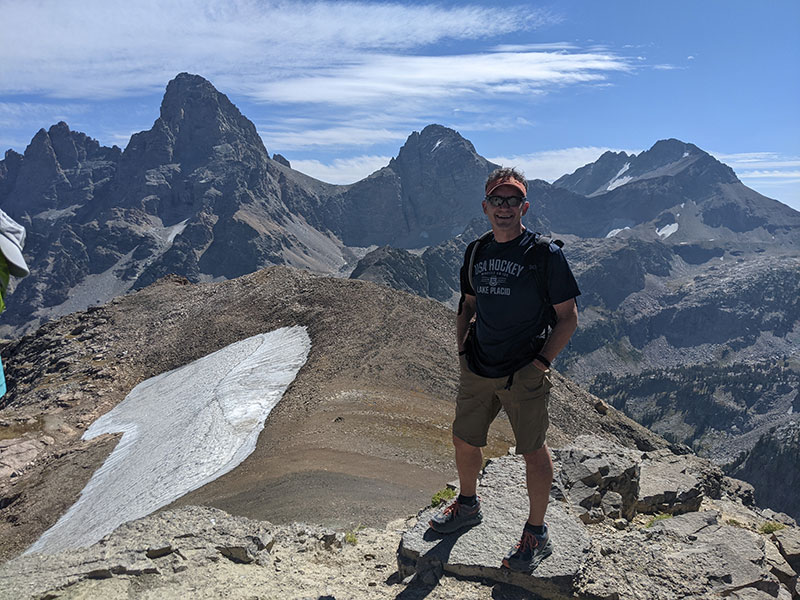 The trail starts out with my kind of "welcome" sign!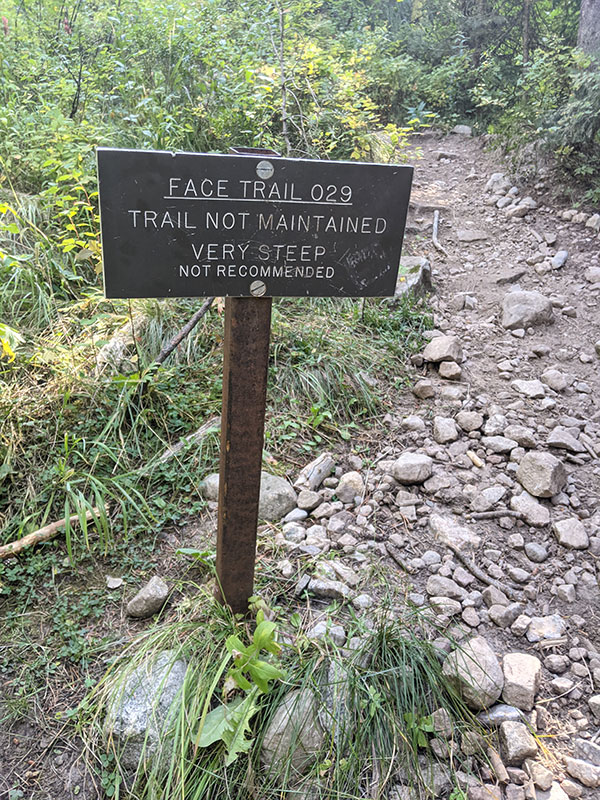 This came into view on the way up above the treeline.  As a few other hikers also stopped to look across this canyon, I overheard one of them say "hey, there's a trail over there. I wonder where it goes"… YEEEES, my thoughts exactly!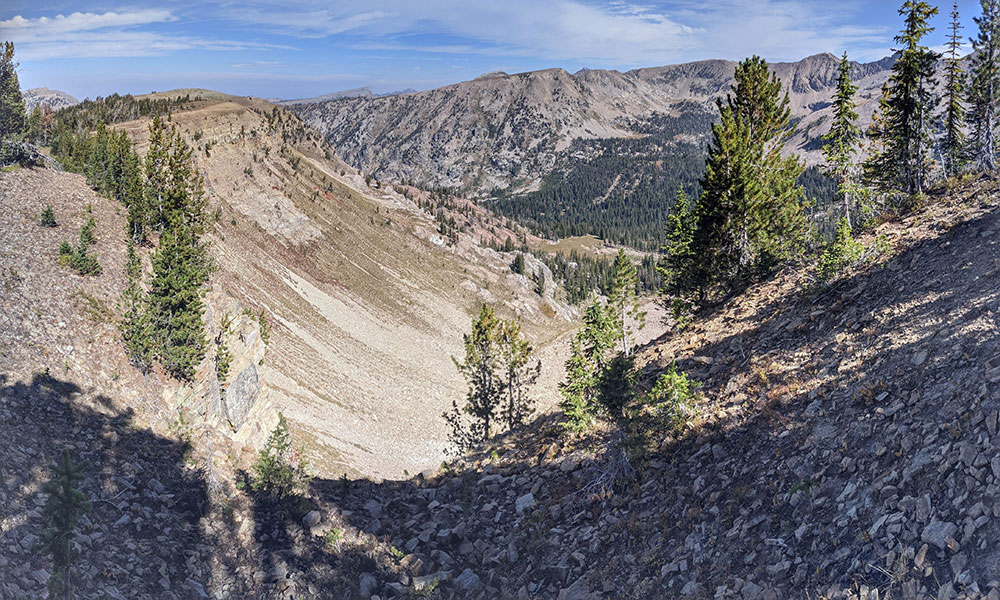 Table Mountain with the Tetons poking up from behind.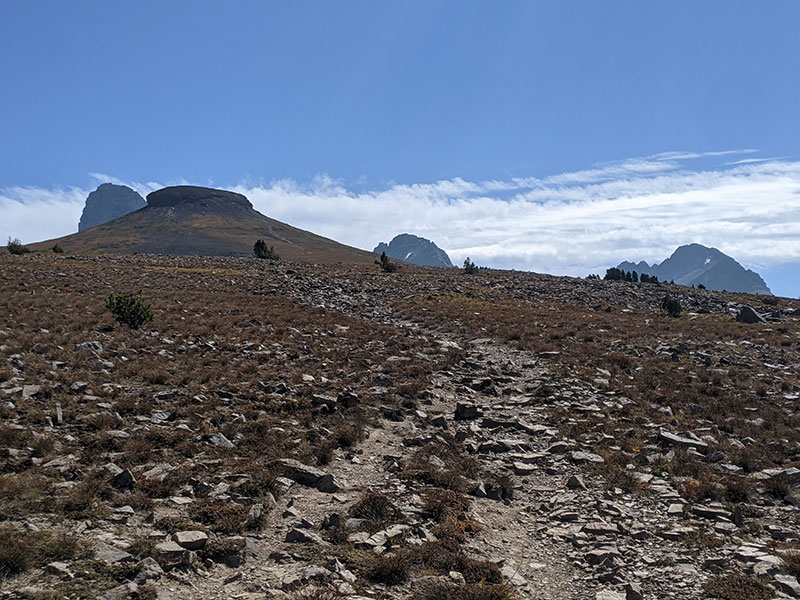 With a mile left to go, I thought it should be called Mushroom Mountain from this angle.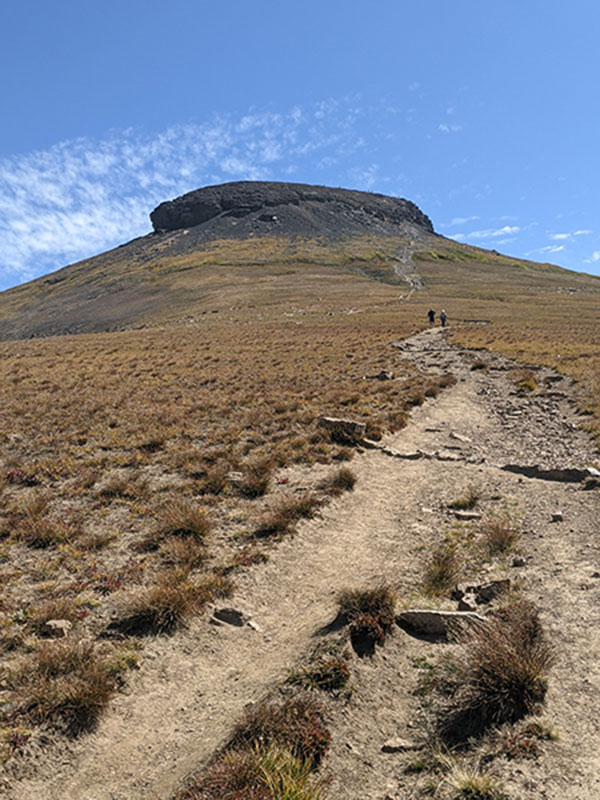 What a view! From the top of Table, I could also see a faint trail above that snowfield down below that could get me even closer…
…and that's where I took this picture! I was the only one out there and spent 30 minutes just taking in the view. Later, I discovered the Teton Crest Trail goes through Cascade Canyon down below as part of a 25-mile backpack adventure along this Teton Mountain Range. Hmmm.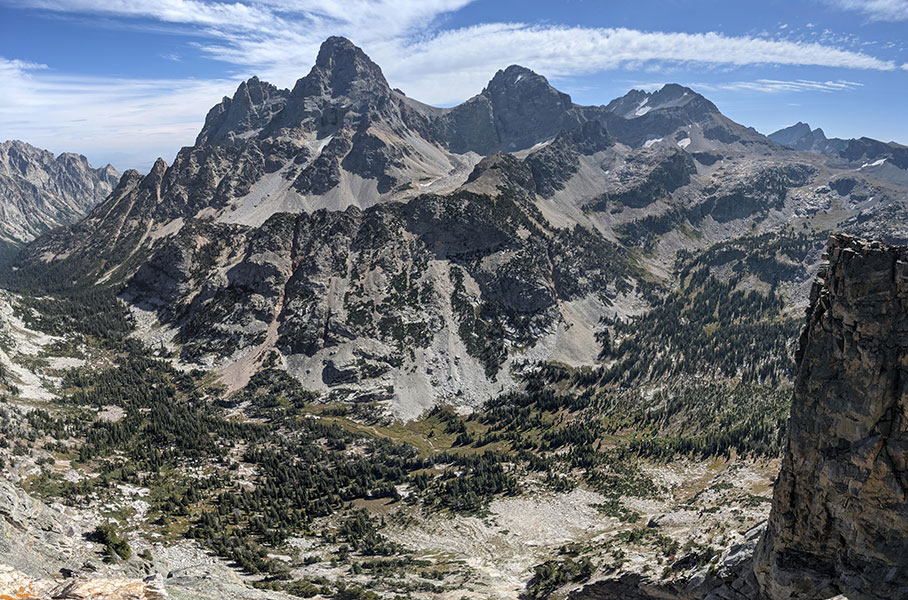 On the way back, I was happy to find out my route choice would take me down into Teton Canyon, the one we marveled at earlier that morning.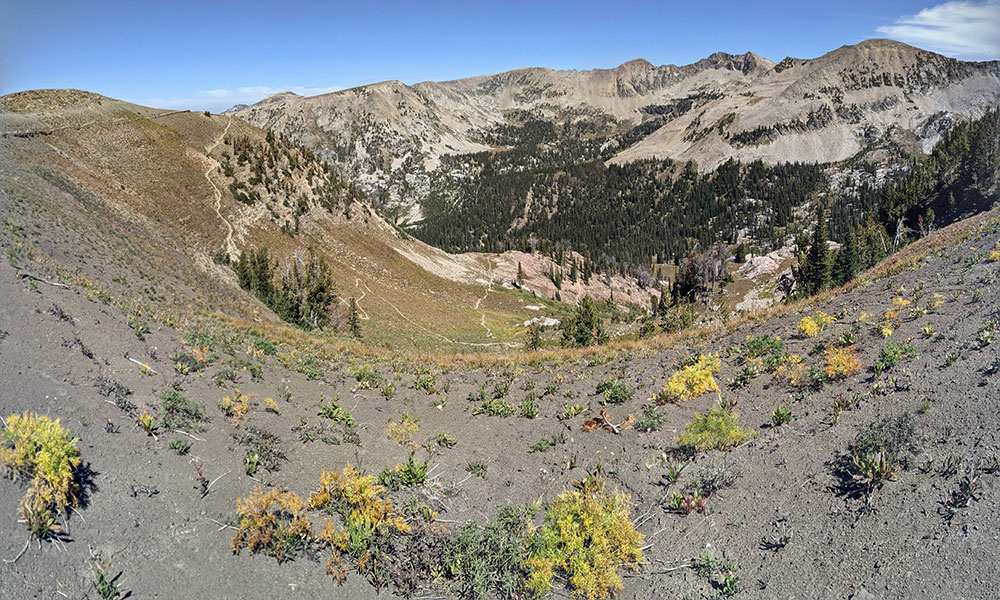 The views were so stunning the entire way down, I was looking back at where I had been more than I was paying attention to where I was going. I will do this one again but in the opposite direction next time!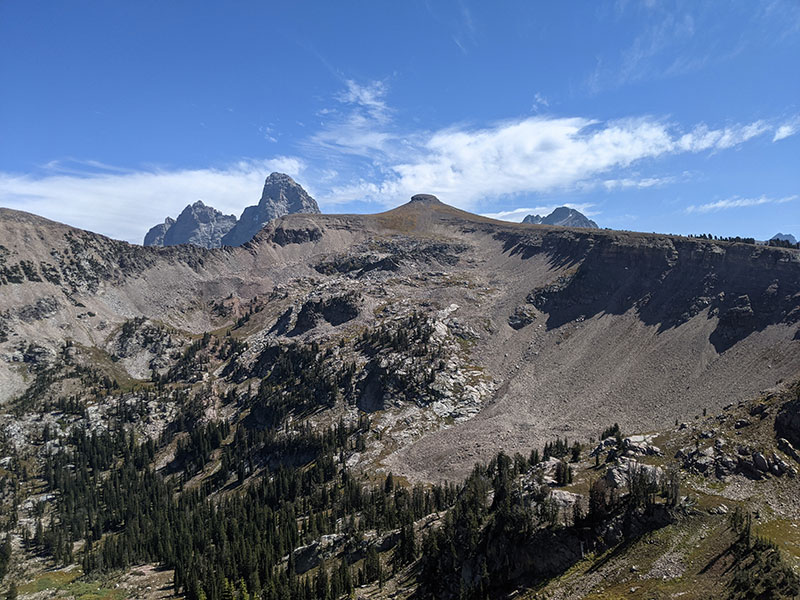 I drove back to Idaho Falls through Swan Valley just to stop at the Rainy Creek Country Store for an Idaho novelty for sure  My wife brought me here some 25+ years ago when she first showed me Eastern Idaho/Western Wyoming.  Do you know of another place that serves SQUARE ice cream?