My wife has attended a conference in Denver every year in September since 2018.  Coming from Utah, I have tagged along with her each time in order to hike another Colorado 14er.  That was my plan again today, with Longs Peak being my peak of choice this year.
The day was a beautiful one.  In fact, the whole weekend was fantastic with Denver nearing record heat for this time of year.  I only had one small hiccup as I left shortly after sunup.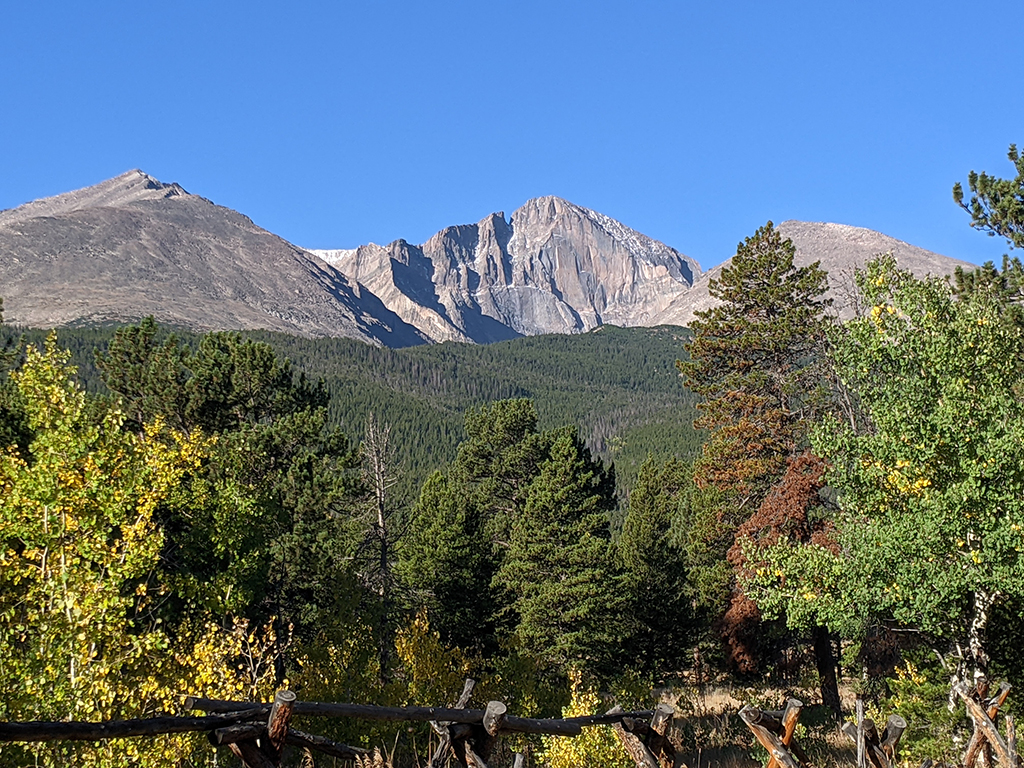 I got to the parking lot around 8:15a and found it full, to no surprise.  Aside from the flat tire, a detour up through Estes Park and a herd of Elk that caused some distraction in town, I had no intension of getting up there at the crack of dawn.  As expected, I came fully prepared to park down the road wherever the string of cars ended.  That said, the extra distance I walked from car to trailhead turned out to be only .67 miles, 213′ of elevation and 10 minutes added to my stats.  Keep that in mind as I refer to "adjusted stats" throughout this trip report.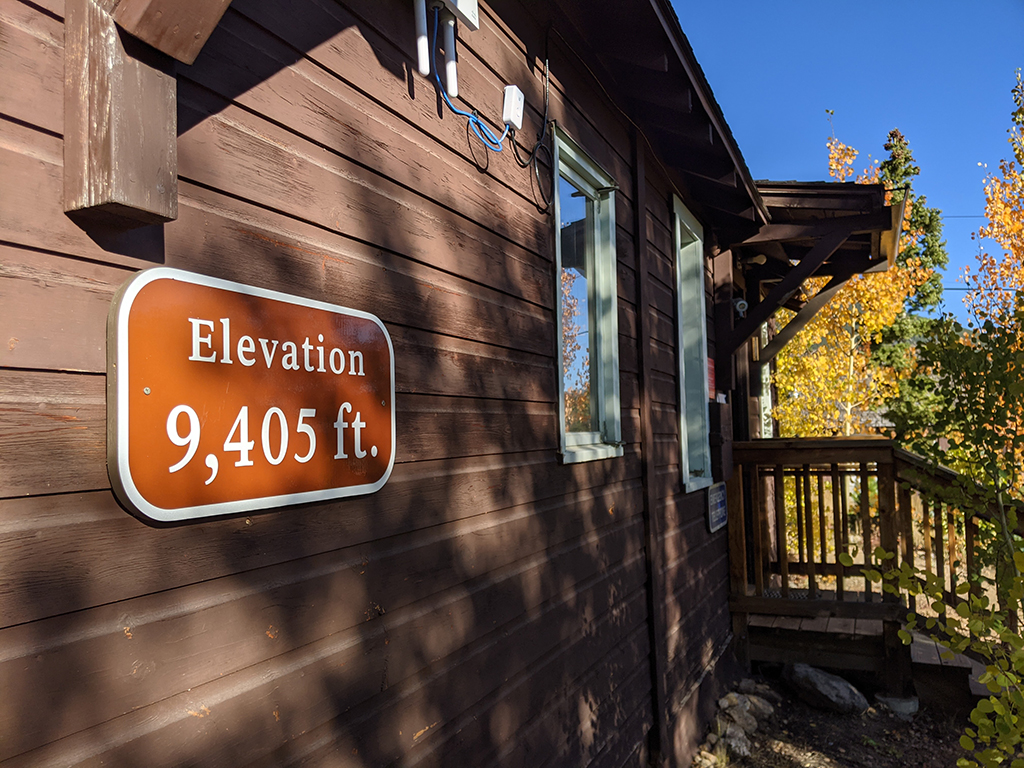 I gotta say, trails in Colorado are very well-maintained.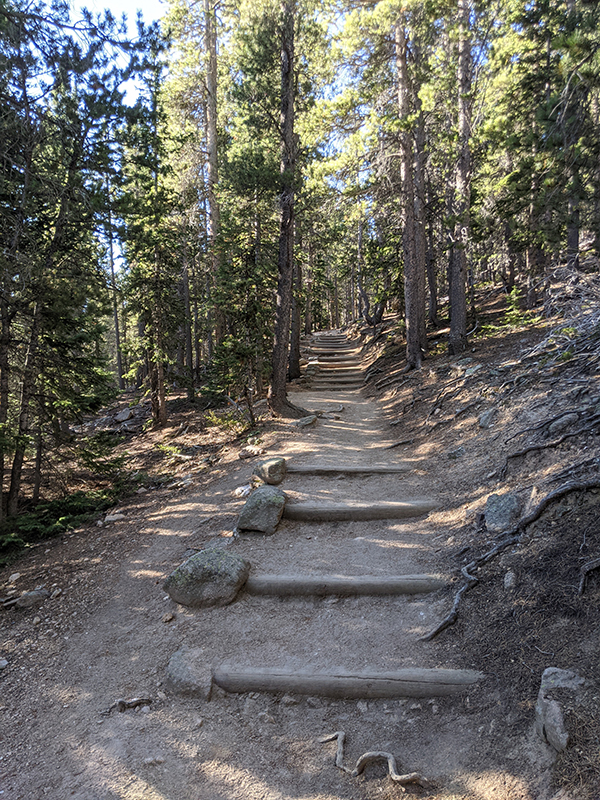 The rock work forming the trail above treeline was equally impressive. That had to be a tedious and time-consuming effort.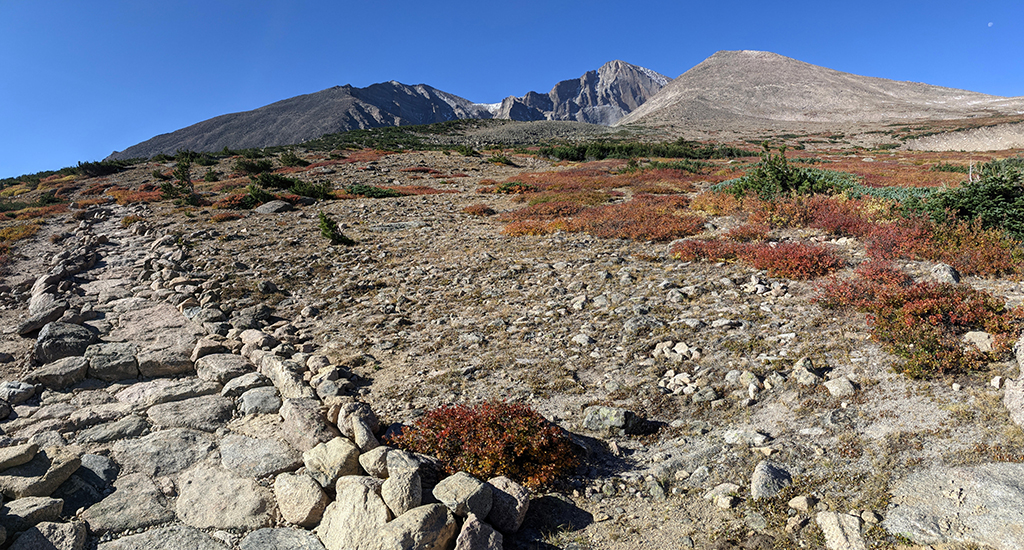 I thought the hike was pretty easy until you get around to the other side of this mountain.  The first 5.5 miles are consistent and steady all the way to the Boulder Field.  Crossing this short section of boulders wasn't too bad either.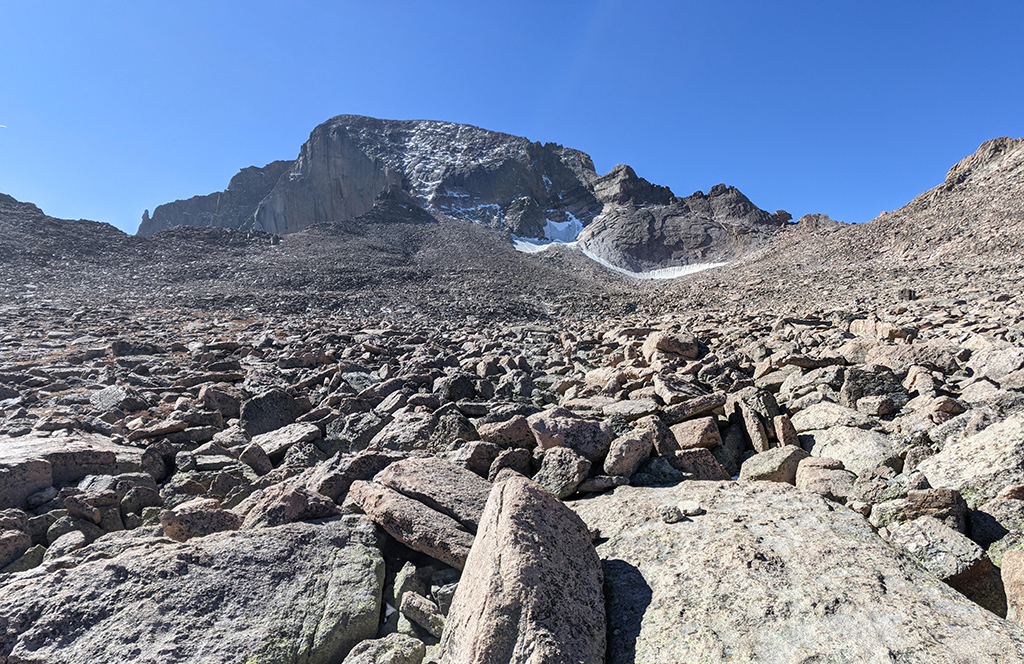 Several camps were set up just below the Keyhole in areas that are flat and cleared of all rocks.  You will also find a pair of wilderness toilets close by.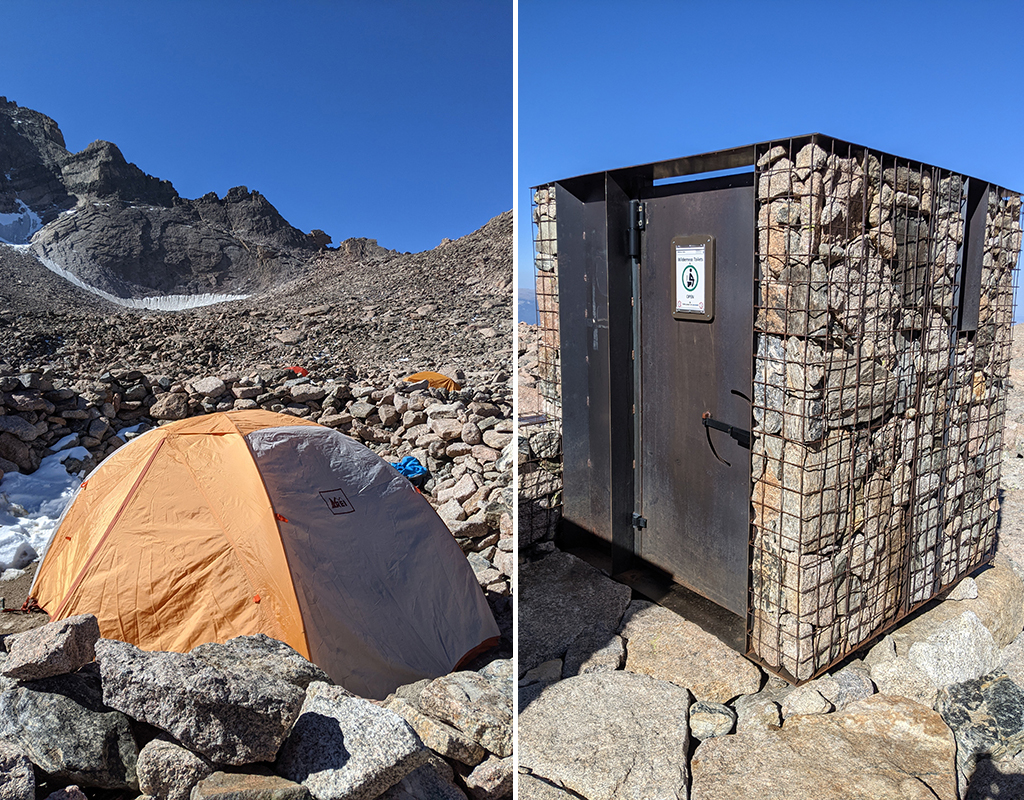 I'm prepared…let do this!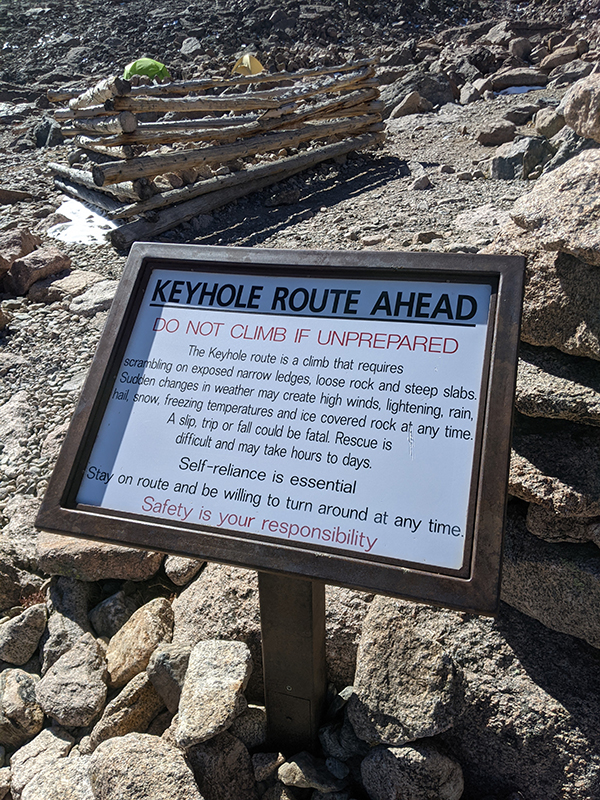 You'll hit the 6-mile mark as you approach this passage from east to west — remember, I'm adjusting for the mileage (-.67), elevation (-213′) and minutes (-11) from where I parked.
The real fun comes after going through The Keyhole.
The first challenge is a quarter-mile section called The Ledges.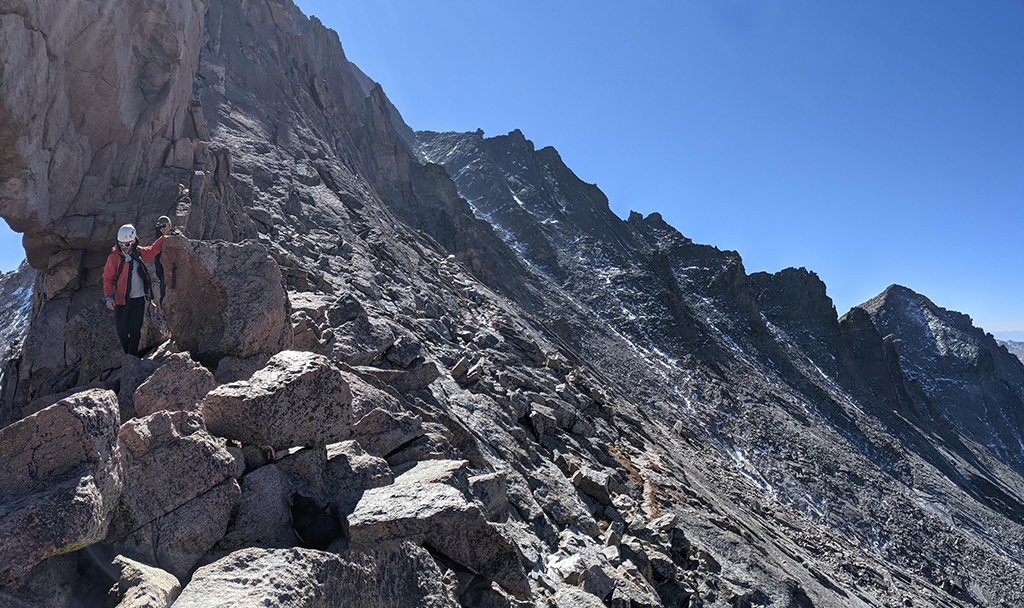 You essentially follow these bullseye markings to stay on course along the whole west-facing slope.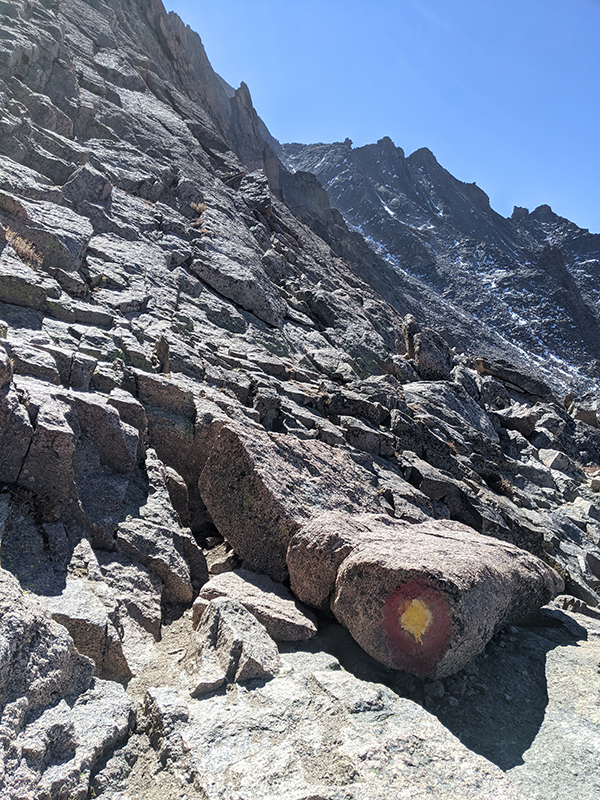 The next quarter-mile section is called The Trough, which climbs about 700′.  Lucky for me, everyone was coming down as I was heading up.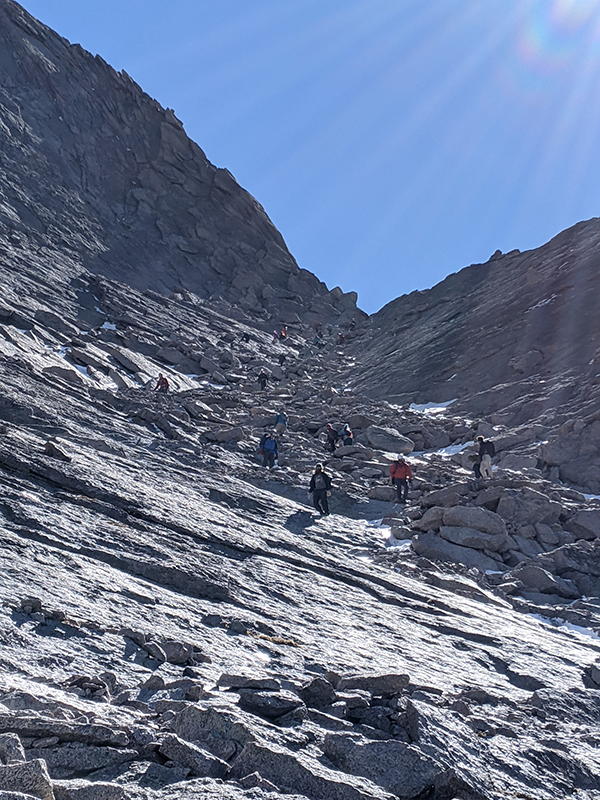 Here's a view looking down the Trough as I near the top of it.  NOTE: this is not the place to be stopping for lunch as these people were doing!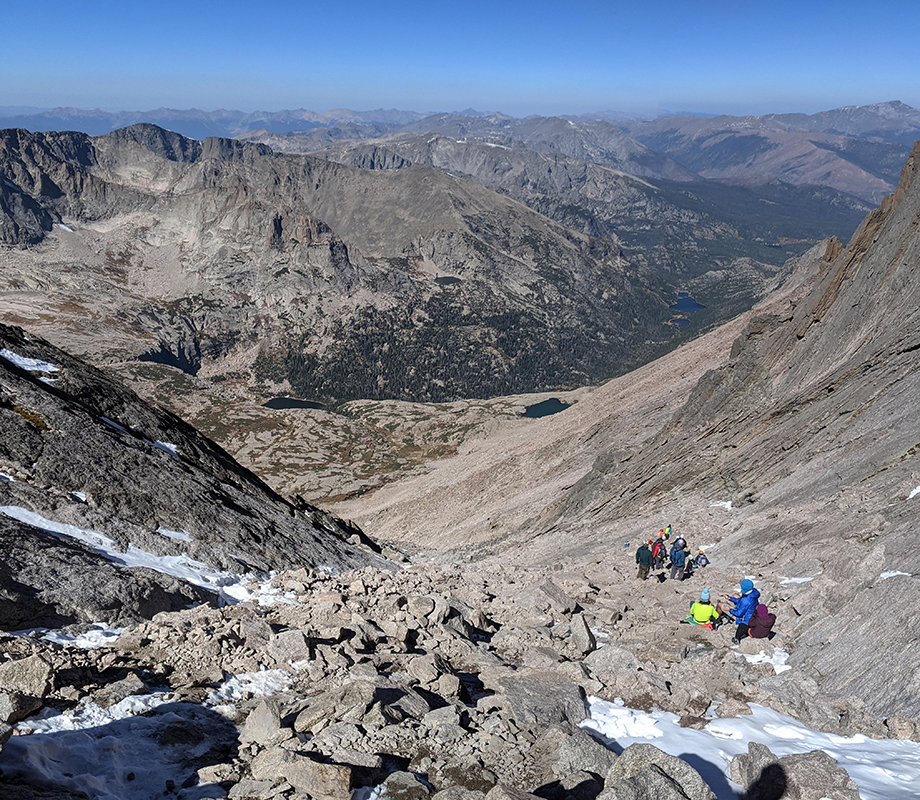 This next short section of fun is called The Narrows.  There isn't a whole lot of margin for error here…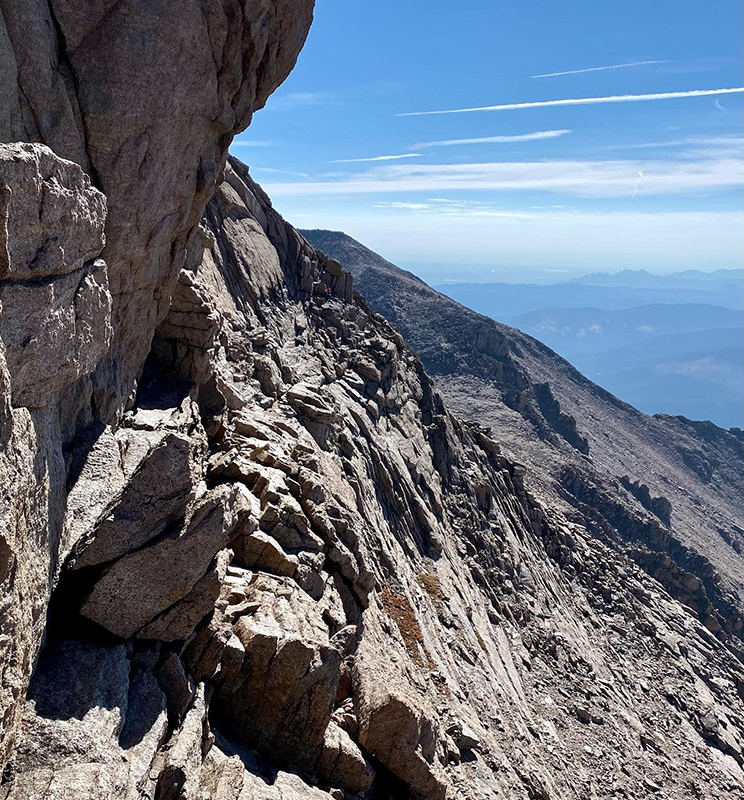 Alas, the final stretch to the summit is appropriately called, The Homestretch!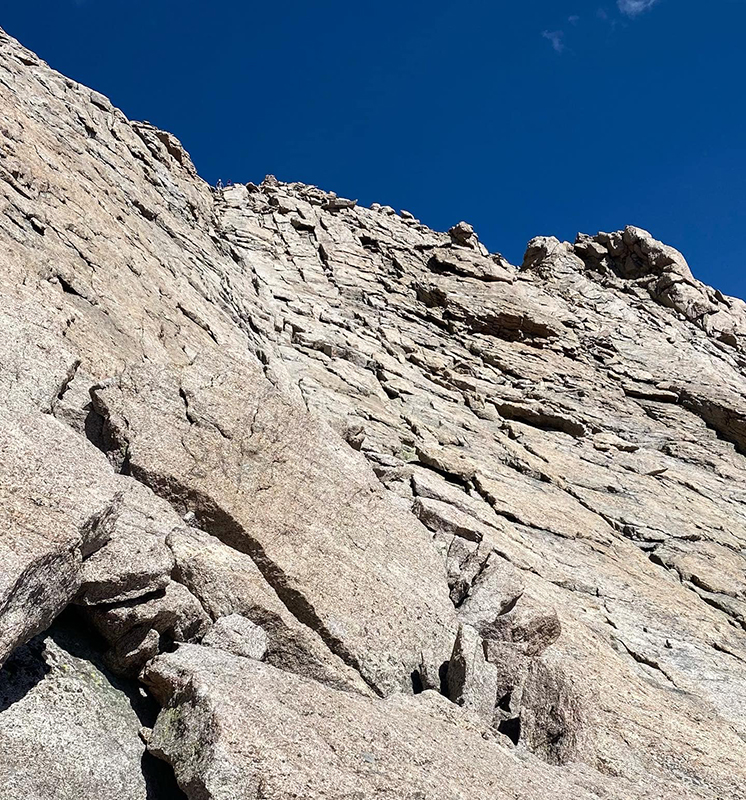 7 miles to the summit in just a little over 4 hours (adjusted from TH as noted above).   Not bad for how intense that last mile is!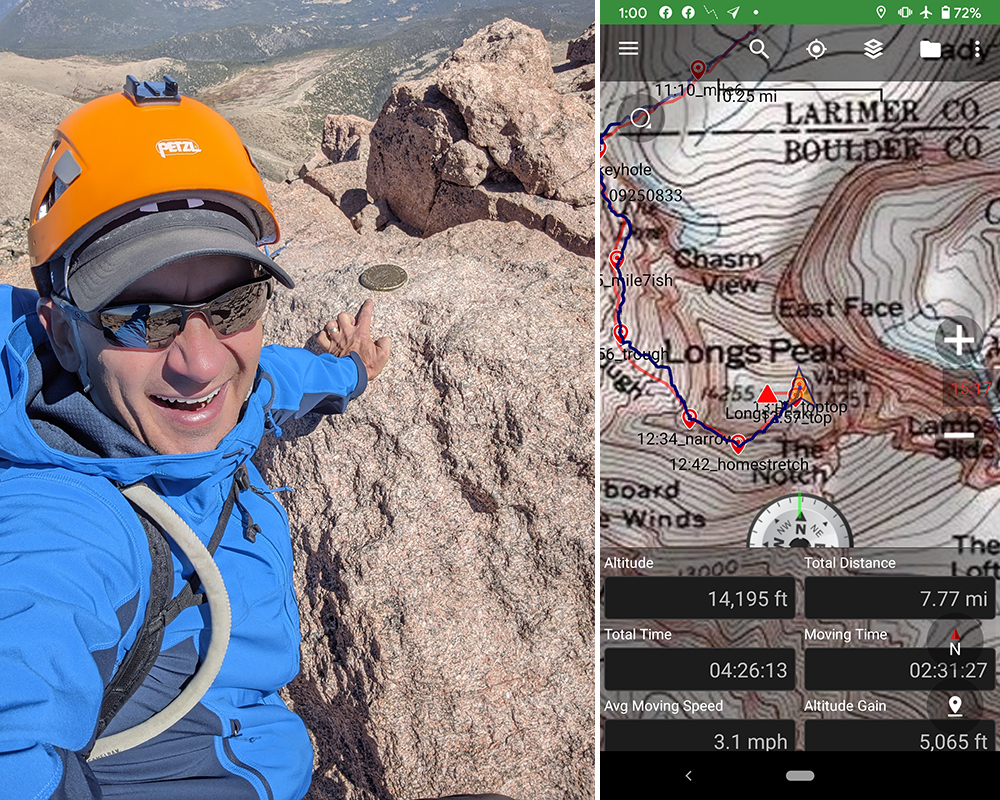 With how steep the slopes are around all sides, the top of Longs is as flat as a pancake …and notice, I had it all to myself!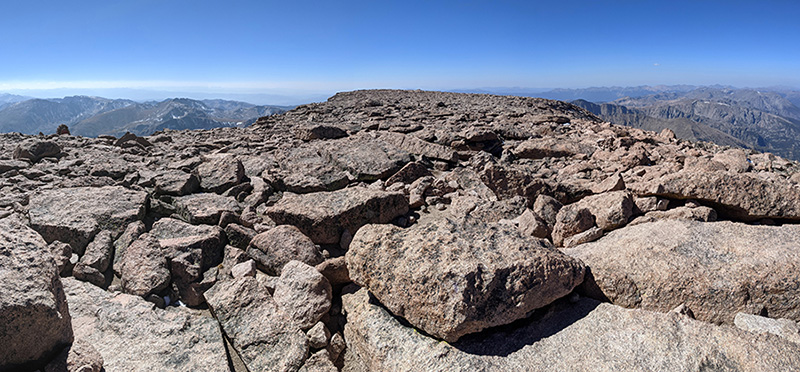 Here's a shot of this summit and the slope angle of The Homestretch.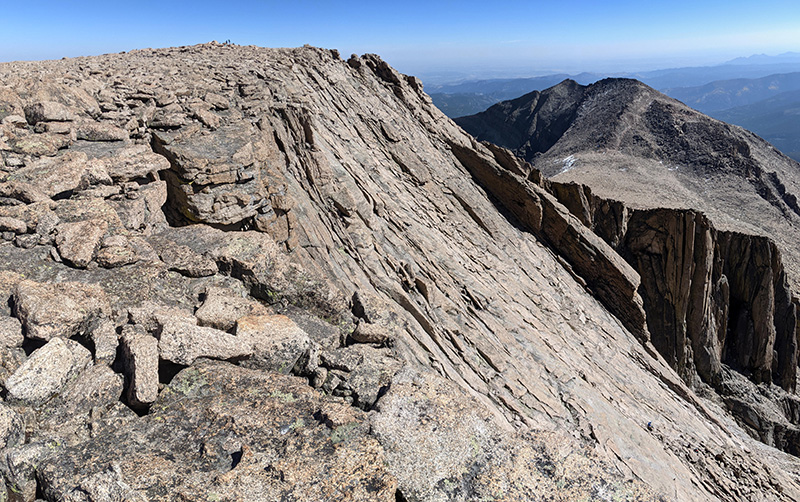 It was almost harder coming down. I kept thinking to myself, "I liked it better going up".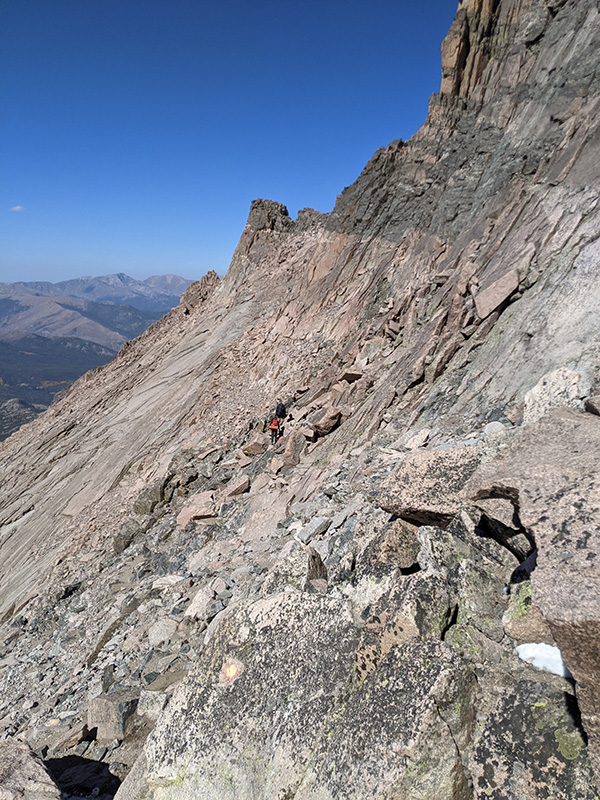 A full parking lot when I got here and this road lined with cars a half-mile down.  There I am at the very end of an empty road by now.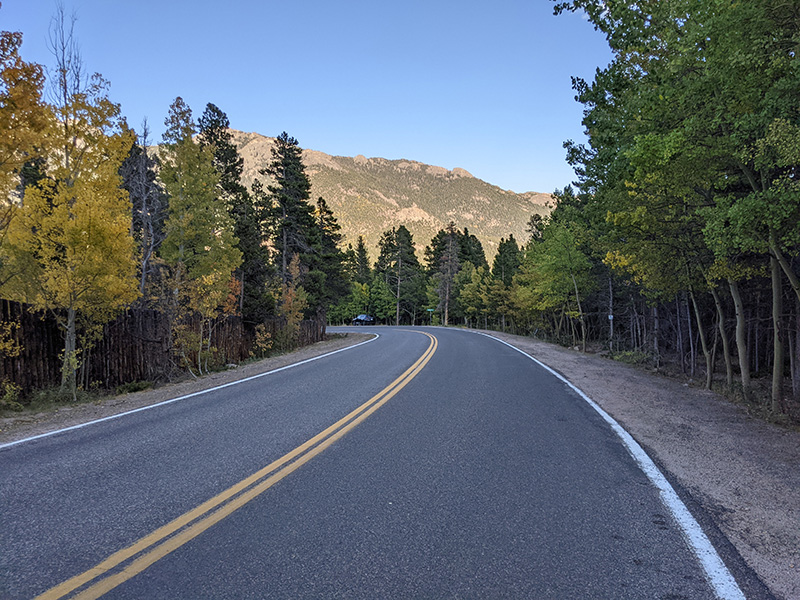 Final stats for the day: 5,211 feet of elevation in 15.5 miles and 9 hours (from where I parked).  Fitbit also said I burned 6,400 calories in 46,000 steps and 590 floors.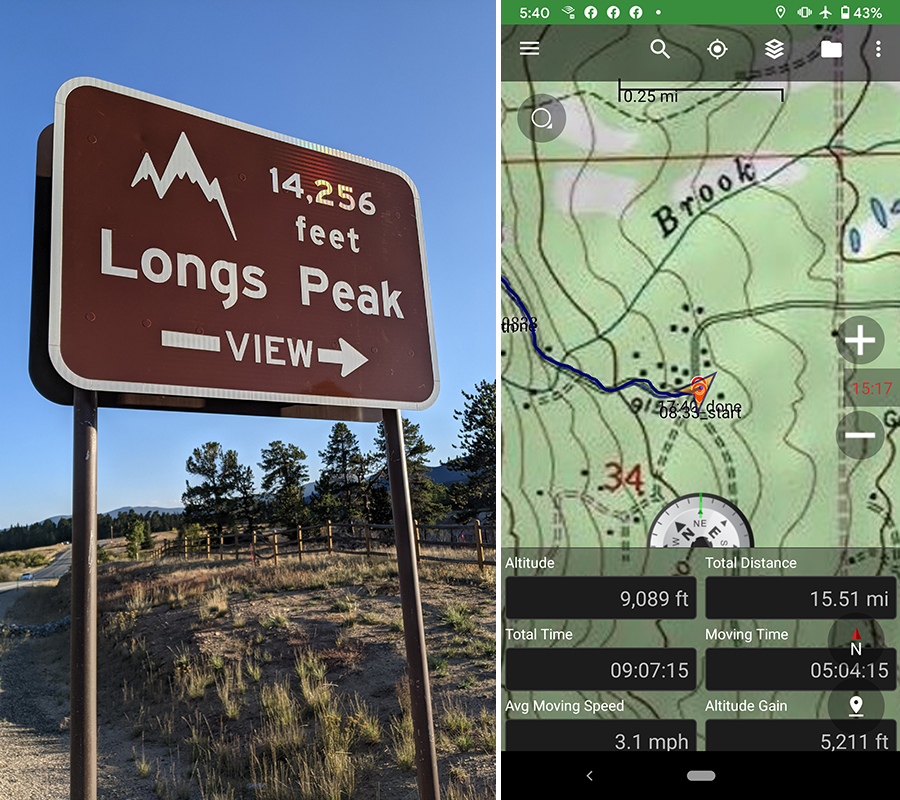 This was an awesome 14er to get and would do it again in a heartbeat. However, I believe I have some unfinished business with Torreys that needs to be taken care of next year.