What an unbelievable winter we've had along the Wasatch Front this year.  It's been record-breaking with totals reaching 900″!  For many of us, that excitement has transitioned from powder skiing to mountaineering as warmer weather consolidates this incredible snowpack.  Conditions couldn't better right now for local objectives that involve an ice axe and crampons.
A few of us took advantage of these conditions to do a repeat of the Everest Ridge route we did last year.  The adventure began with an alpine start just after 3am.  We opted for such an early time to avoid potential avalanche danger later in the day.  However, that extra time was all consumed with the amount of bushwhacking we had to do in our attempt to follow the Dry Canyon Trail!  We found the snow level just after the first mile and switched into our boots after only 2 miles in.  It took us 3 hours to get above the treeline near the Big Baldy saddle, 3 miles from the trailhead.  So much snow and too many trees knocked over from all that weight… and this was supposed to be the easy part.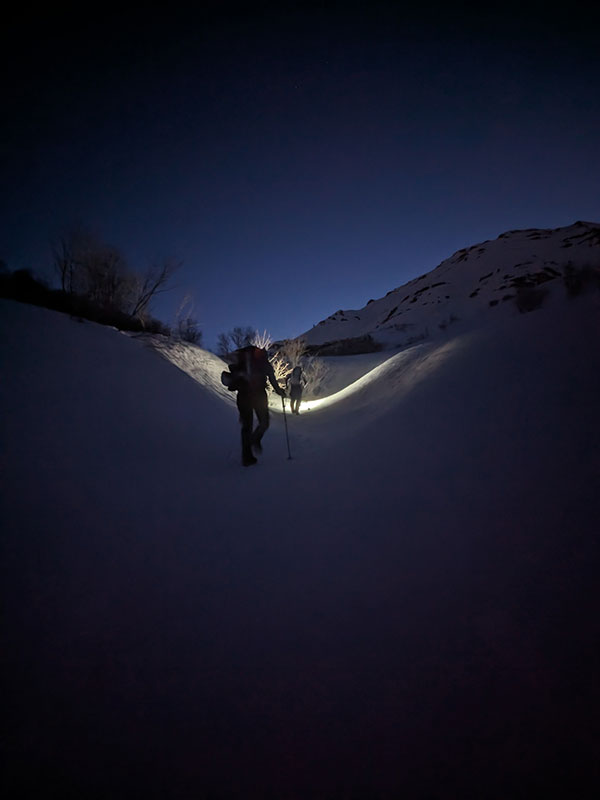 The morning views were already amazing…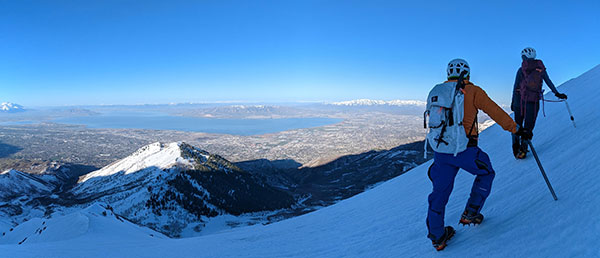 …as we worked our way up along the ridge.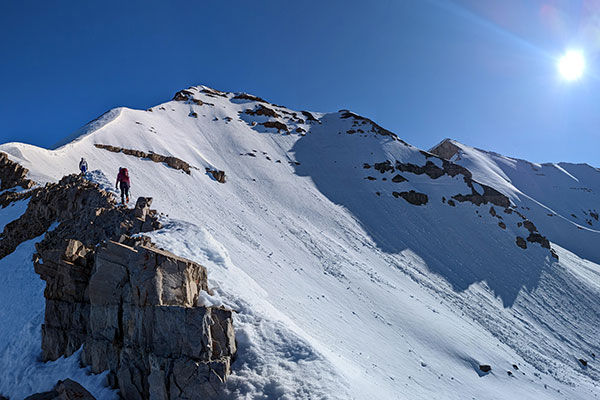 We reached the crux at 9:50a, 4 miles from the trailhead and about 5,900 feet up.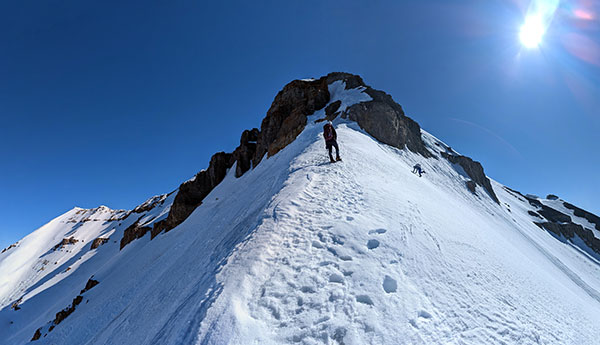 Here we side-step over to the right before continuing up.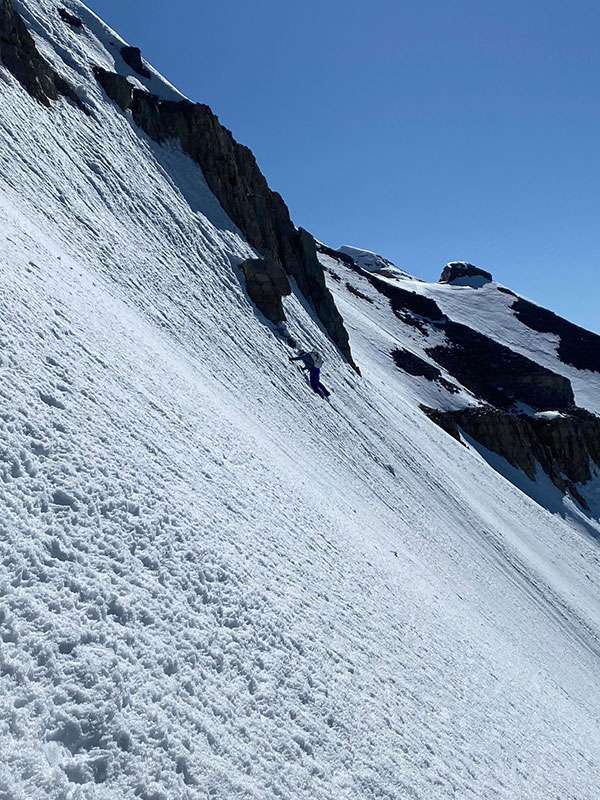 At the top of the ridge, the goal is so close.
There's still a lot to navigate in that last 1/2 mile to the summit, but the coverage is so much better than it was this time last year.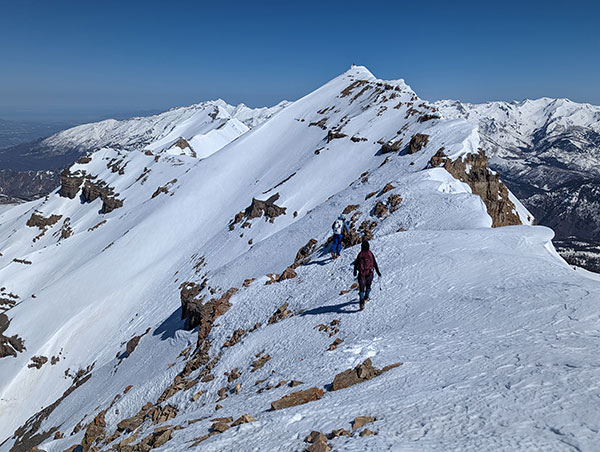 Carefully working our way across the top.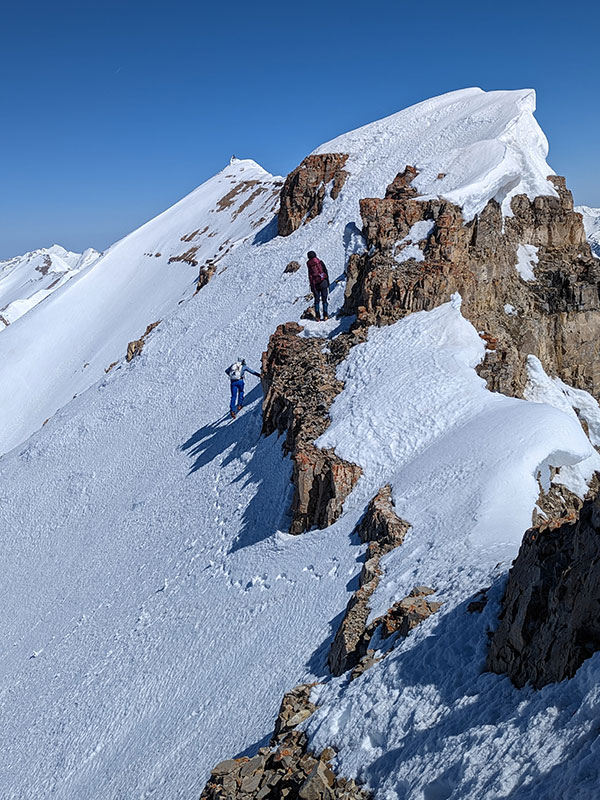 Our turn-around time was noon, and we made it with about 15 minutes to spare!!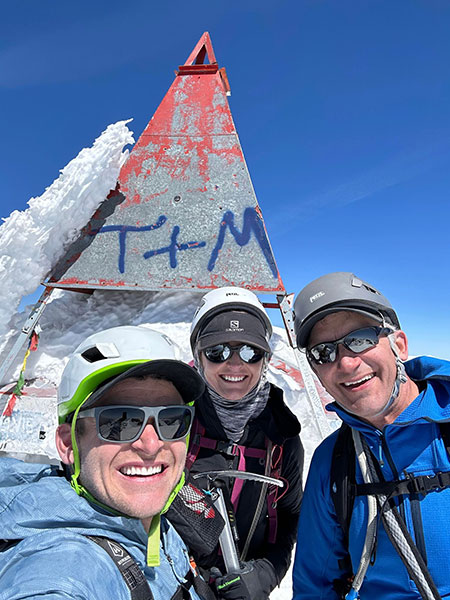 It took us almost 9 hours to reach the summit.  My GPS tracked 4.72 miles from the trailhead with 6,291′ of elevation gained.  I love that feeling of knocking out big goals!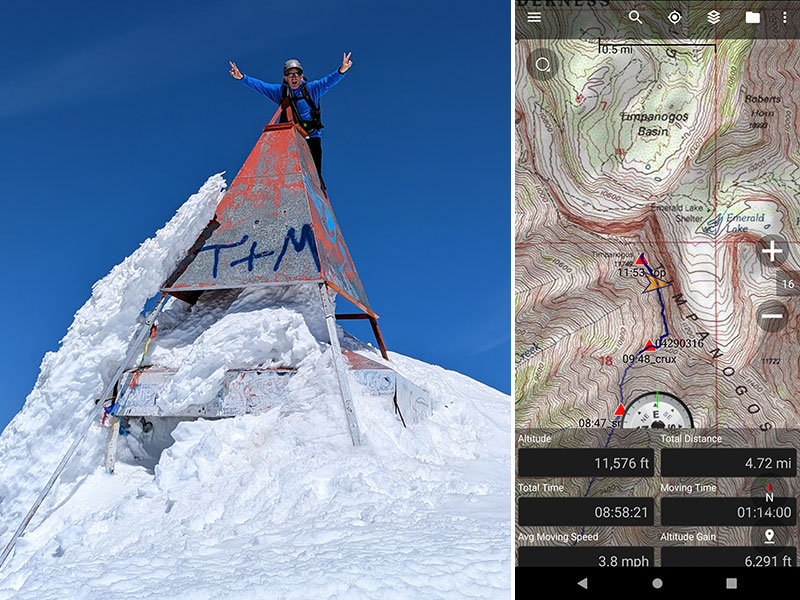 Unlike last time, we chose to go back the way we came.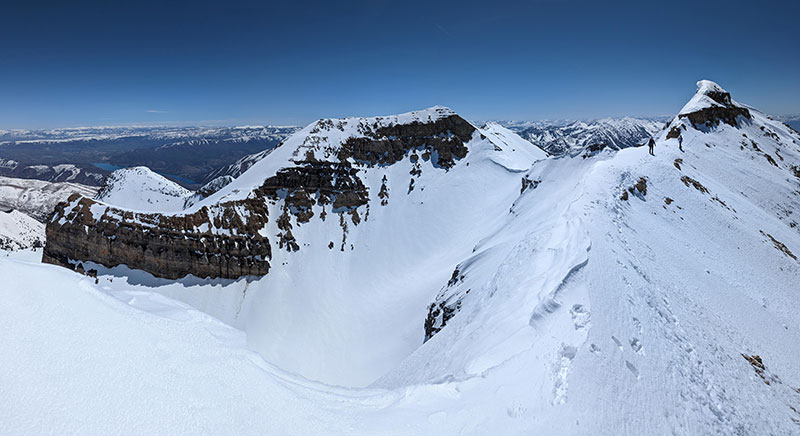 Traversing the cliff bands.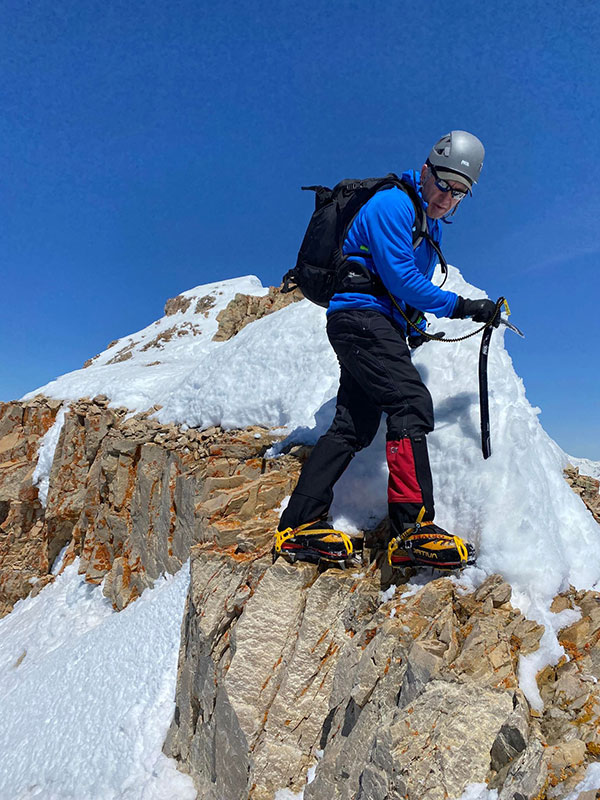 It felt a lot less sketchy with all the snow this year.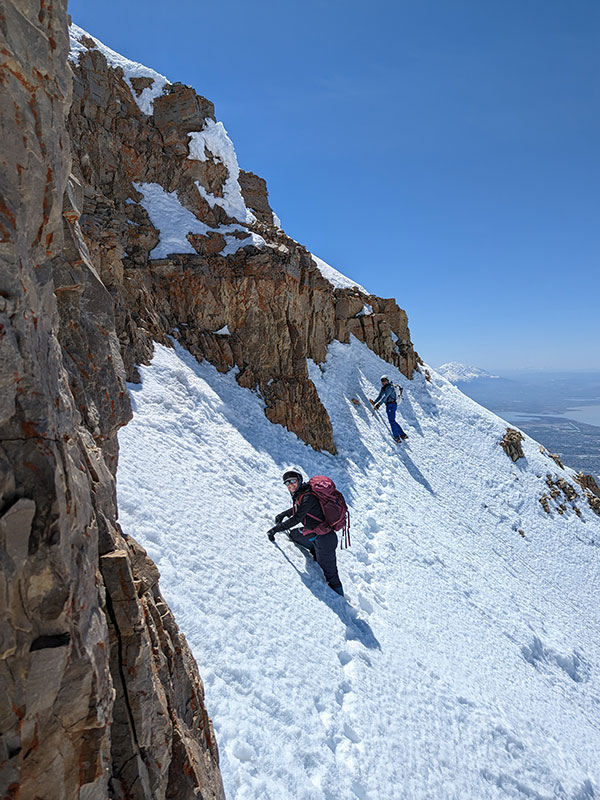 Once we got down to the Baldy saddle, we decided to follow a creek bed down through Dry Canyon to avoid all that bloody bushwhacking.  The creek ended at a massive slide path that words can't describe nor pictures portray its size and power.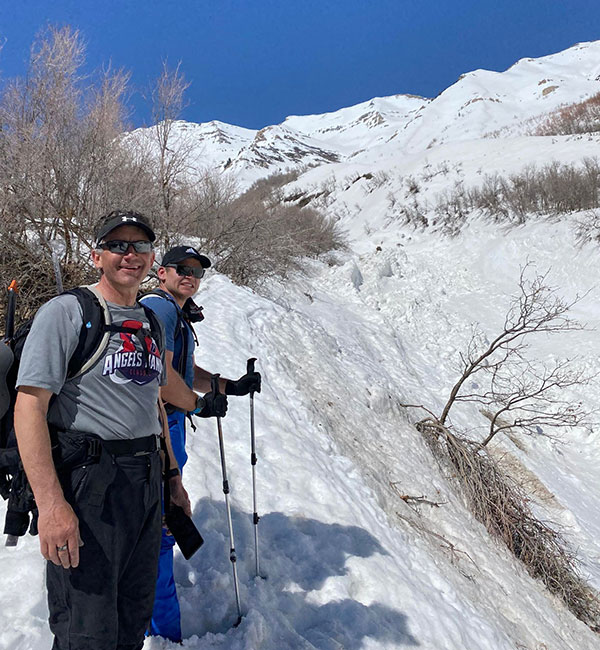 Back at our cars, we could clearly see the route we had just accomplished.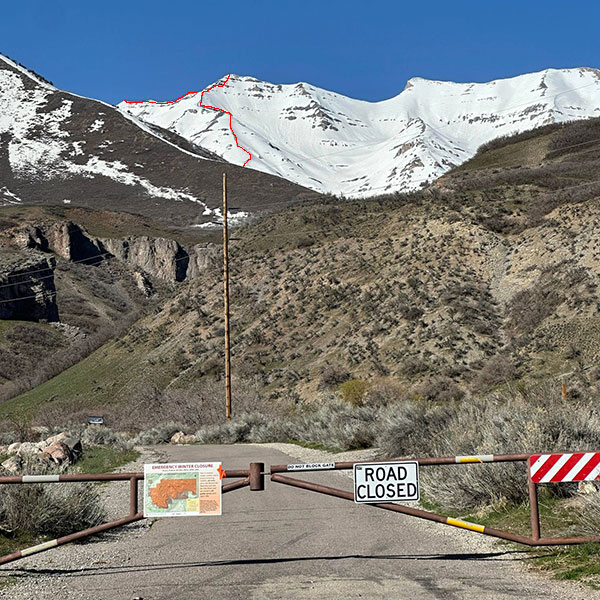 Final stats for the day: 9.13 miles in 13h 43m with and 6,327 feet of elevation.