This past Friday, November 8th, I had the opportunity to hike Mount Whitney, California's tallest peak and the tallest peak in the lower 48 states.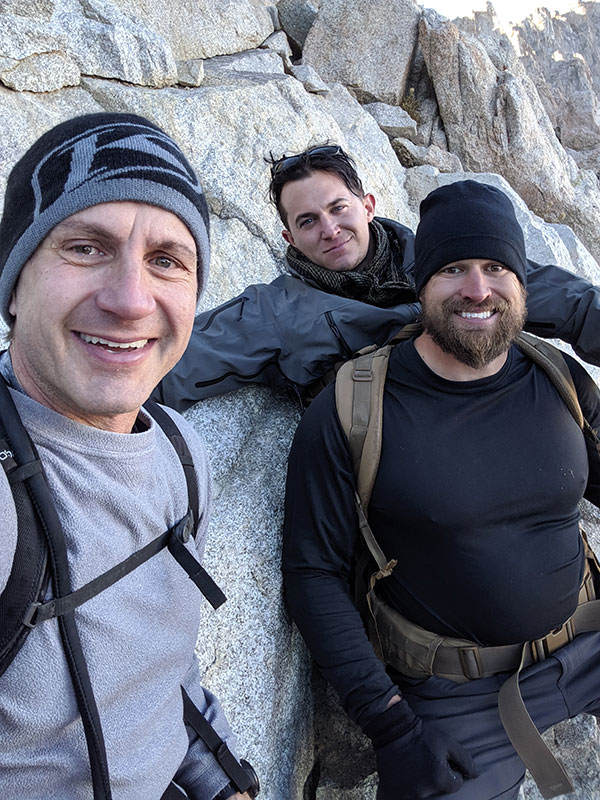 While that was an awesome experience all by itself, summiting this peak wasn't even the highlight…the highlight was being on this mountain with an inspiring group of Marines!
These guys were taking turns carrying a platoon brother up to the top because he lost his legs in Afghanistan.
I was overwhelmed with emotion as we witnessed this daunting feat. Not only for their willingness to serve our country and to preserve the freedoms we all enjoy, but for what they were now doing for one of their buddies up this challenging mountain.
What a powerful example of sacrifice and service.
If you've ever done any kind of multi-day backpacking trip, you know what it's like to carry 40+ pounds along a typical hiking trail.  I had to ask myself if I would carry twice that amount on a trail that climbs over 6,000 feet in 11 miles one way?  I'm not even sure I could.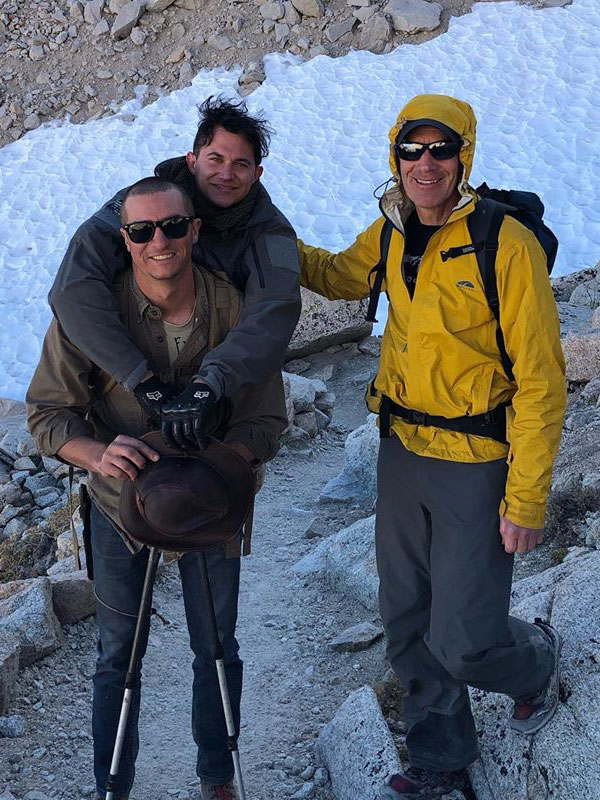 The impact of this experience went even deeper for me as a Scoutmaster of 10 years with a troop that puts up flags throughout our neighborhood on special holidays like today.
THIS is who we do that for!  THESE are the men [and women] we are honoring for their service and sacrifice on so many levels.
So not only on this Veteran's Day, but every day… THANK YOU for your service!
If you want to know more about this story, watch the original NBC News coverage here.