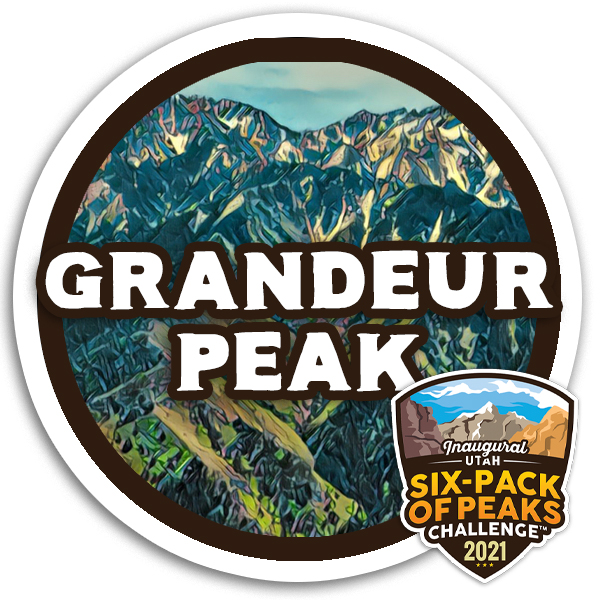 I accepted the new Six-Pack of Peaks Challenge for Utah yesterday with a Grandeur Peak Double!  There are several routes up Grandeur that I would categorize as Standard, Strenuous and Adventurous.  The Standard route is up from the Church Fork trailhead out of Mill Creek Canyon.  This eastern approach climbs 2,500′ in about 3 miles.  The Strenuous route comes in from the other side, up West Ridge.  That approach climbs 3,200′ in about 2 miles.  The Adventurous route is a traverse along the next ridge south of West Ridge called the Dragon's Tail.  I would imagine this elevation gain and distance is like West, but I bet the experience is a whole lot more intense.
Since I've already done the Standard route three times before and the strenuous West Ridge only once, I thought I'd up the ante for this challenge and combine the two for a Grandeur Peak Yo-Yo.  Dragon's Tail is still on my ToDo list, but didn't want to traverse that spine alone.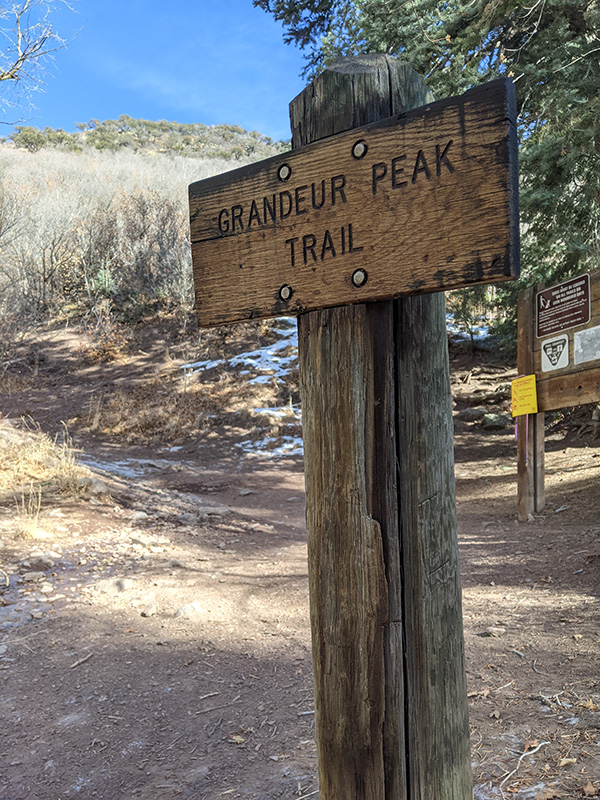 It was a beautiful day with nice views of downtown Salt Lake City.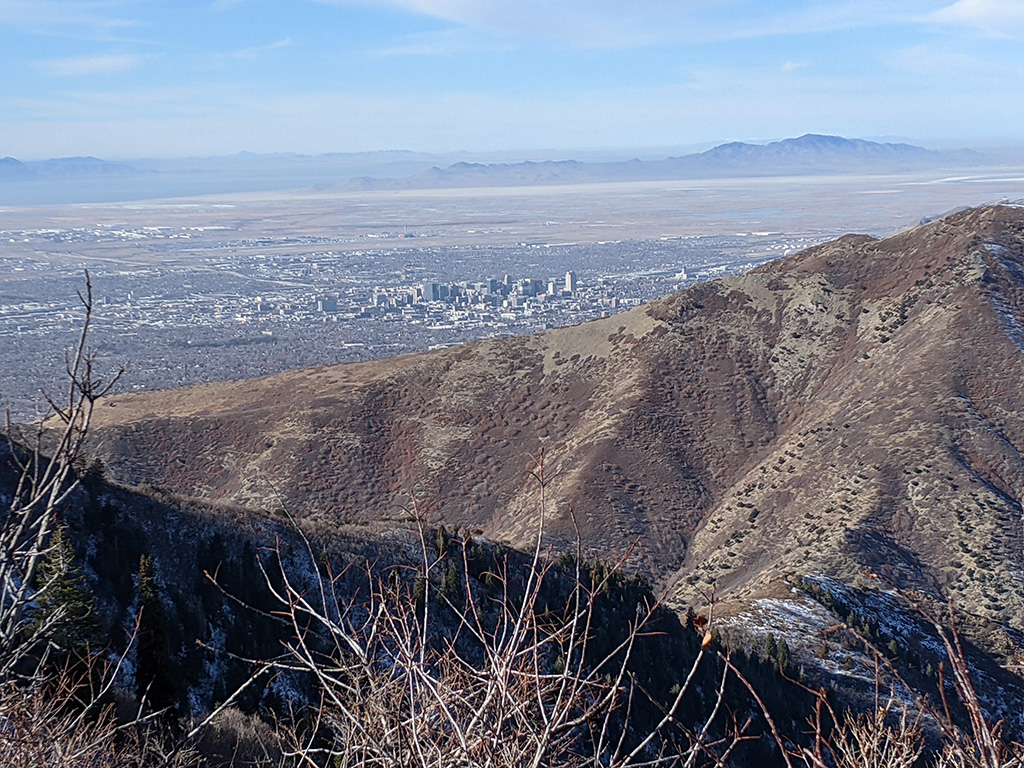 I made good time up the east side for summit #1.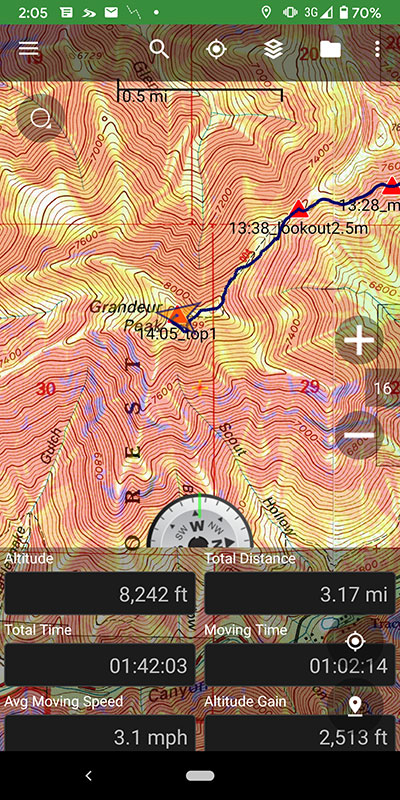 I then went down the West Ridge…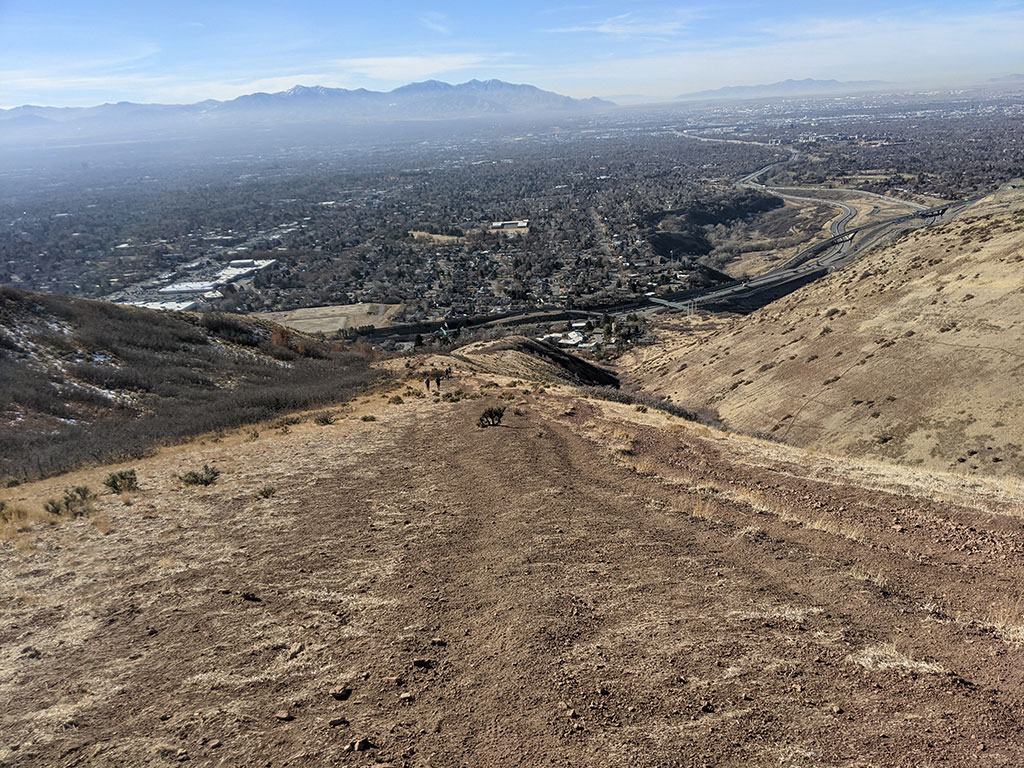 …and back up for summit #2.  My time climbing this west side wasn't so great, but it was what I needed to push myself harder.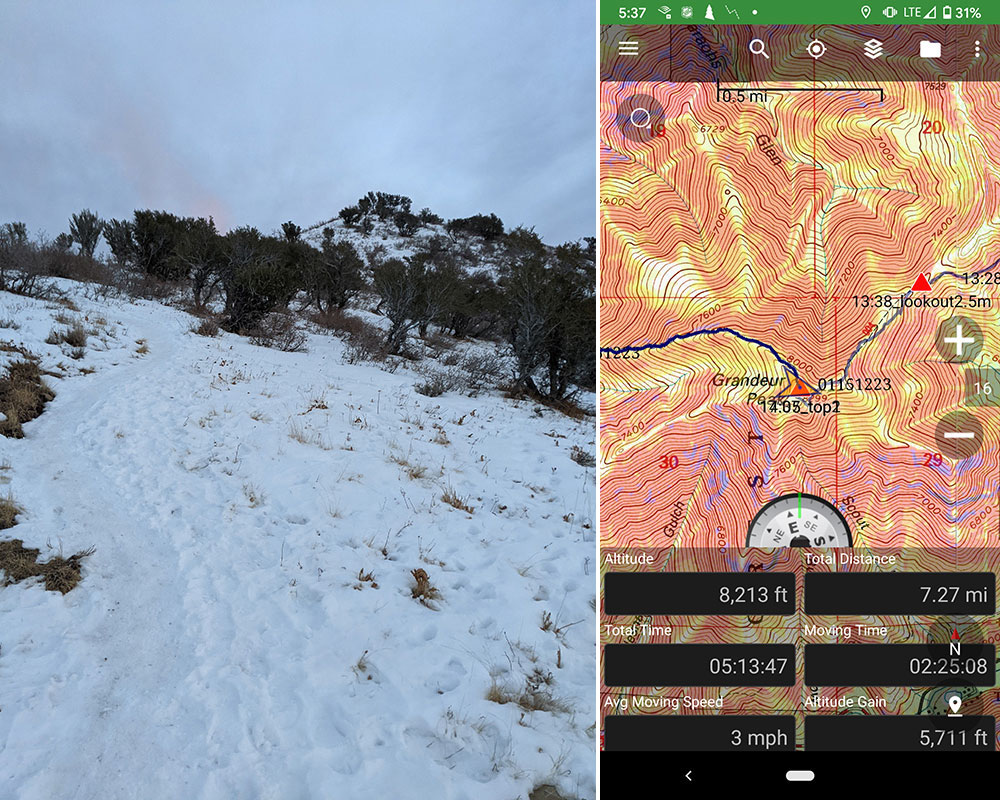 A late start put me into the evening hours but I didn't mind.  Some like to start early to catch a sunrise. Others like to start late to see the sun set (or because of that thing called Work).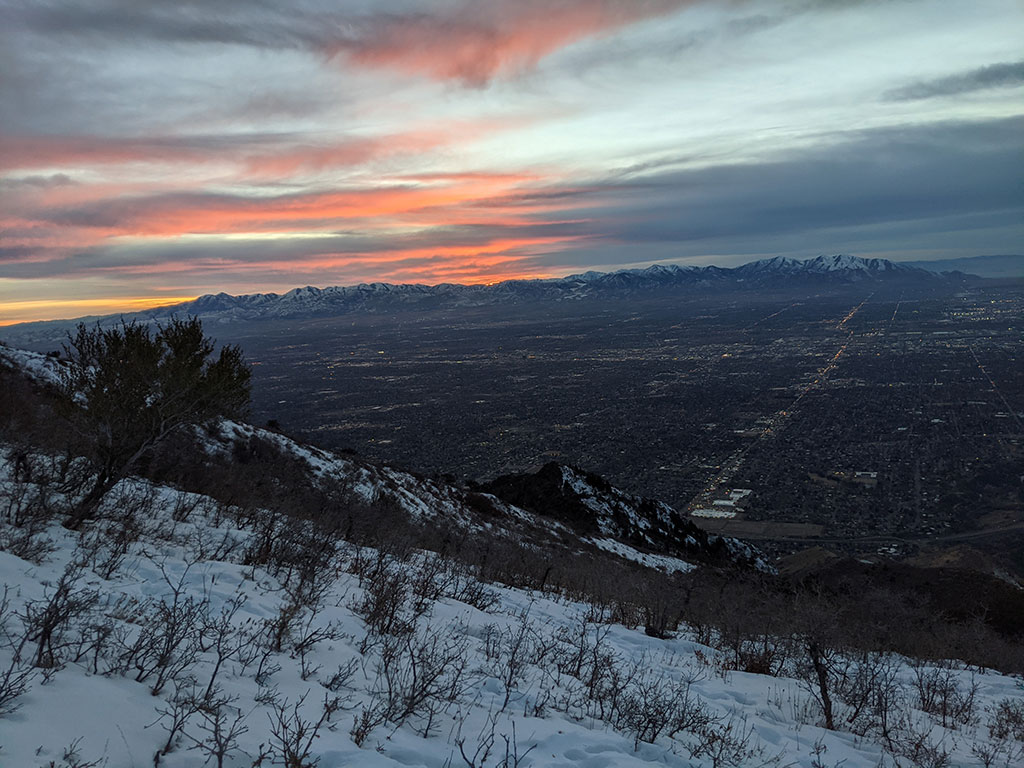 Turned out to be a 10.5 mile day with 5,700 feet of elevation to kick off this year's training for bigger and better things later.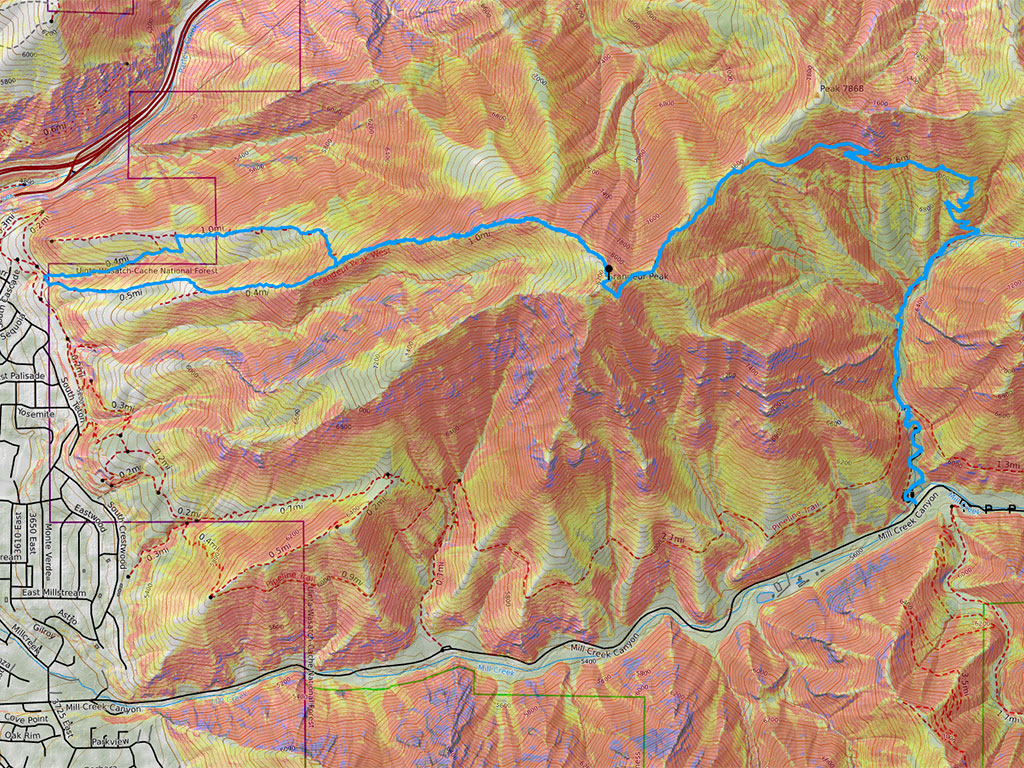 Speaking of bigger/better, I later found out another friend I know started earlier that day with a similar idea in mind.  Her and a few others tied all three routes together and called theirs a Grandeur Yo-yo-yo (up west, down east, up east, down dragon, up dragon, down west).  That's nearly 10,000′ of elevation in 14ish miles… talk about intense!  I didn't ask how long it took them, but I know they move fast.