I've been fascinated with the Grand Canyon ever since I first saw it in the summer of '93, our way back to Phoenix from a trip at Lake Powell.  I have since been able to deepen that connection with 2 rim-to-rim crossings (2016, 2018) and a few days down in Havasupai (2017, 2019). 
I'm no artist, but a small part of how I feel about this place is described in a film called The World Beneath the Rims by American Rivers. At 13:30, the narrator says this about the iconic landscape: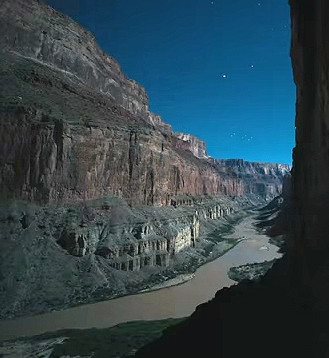 "There is no place that I know of like the Grand Canyon.
It exposes larger truths about who we are and who we need to become.
If we're to develop a more harmonious and balanced relationship with the place that we live,
the places that we call home,
There's no place that I know of that is able to do that in as direct and as visceral a manner as the Grand Canyon".

– Kevin Fedarko
Author of The Emerald Mile
This canyon's magnetic power now has me yearning to experience it by river, from end to end. I can't imagine what 20+ days on the Colorado would do to me.
Someday, someday.