Woo hoo, got Elbert too!! Gorgeous day here in Leadville to touch the top of Colorado (also the 2nd tallest peak in the lower 48).  Went up one way, came down another to make it a loop back to the car.  Blue skies, not much wind, no issues with snow.  Turned out to be a 12.6 mile day and 4,800′ of vert.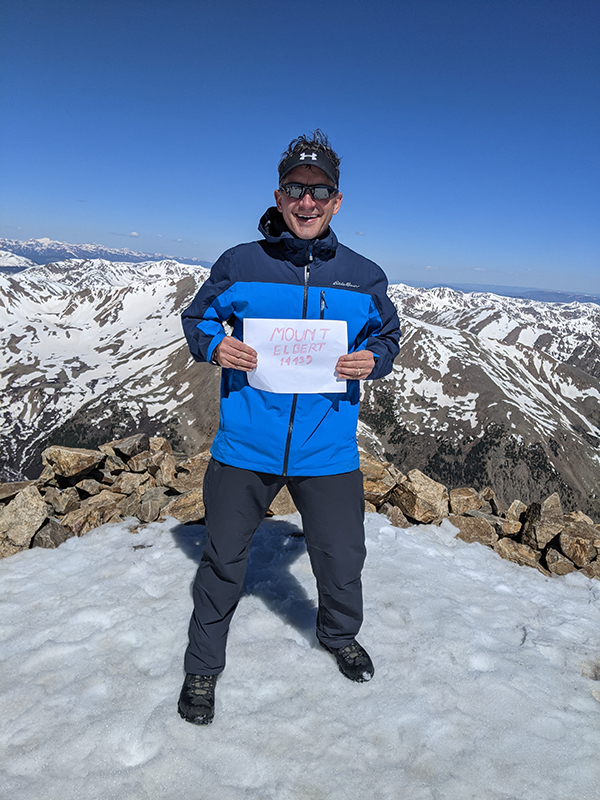 The morning was already shaping up to be awesome as I drove to the South Elbert trailhead.  Today's destination was in clear view along Highway 24.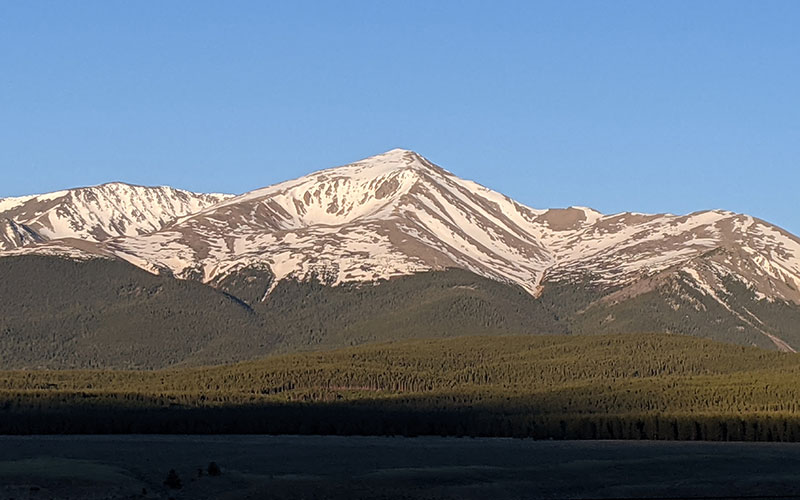 When I got to the South Elbert trailhead, I decided to drive the extra mile and a half up 125B to the upper parking area.  This is where the dirt road starts.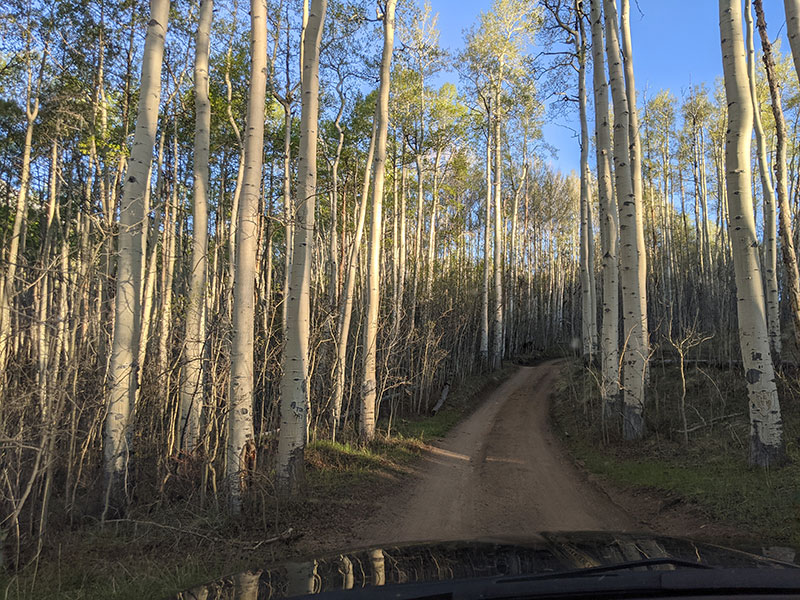 I also knew there was a creek crossing up this road as well.  I was willing to give it a go in my rented Dodge Journey despite the memory of Kansas still fresh on my mind.  I completely spaced about taking a picture of this crossing on my way in but here's what it looked like later that afternoon as I drove out.  It was really no big deal.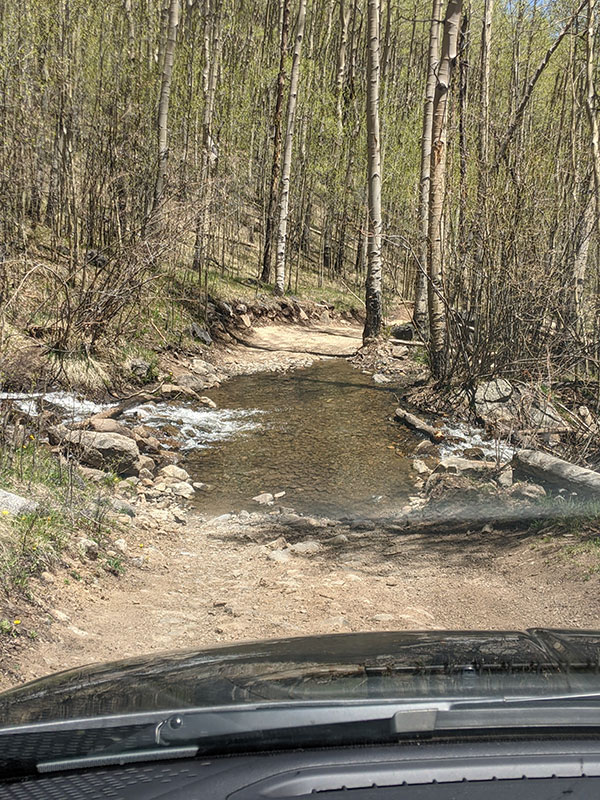 My goal was to be on the trail by 7am.  It was 6:45 when I took this pic at the upper trailhead sign with not another car in sight.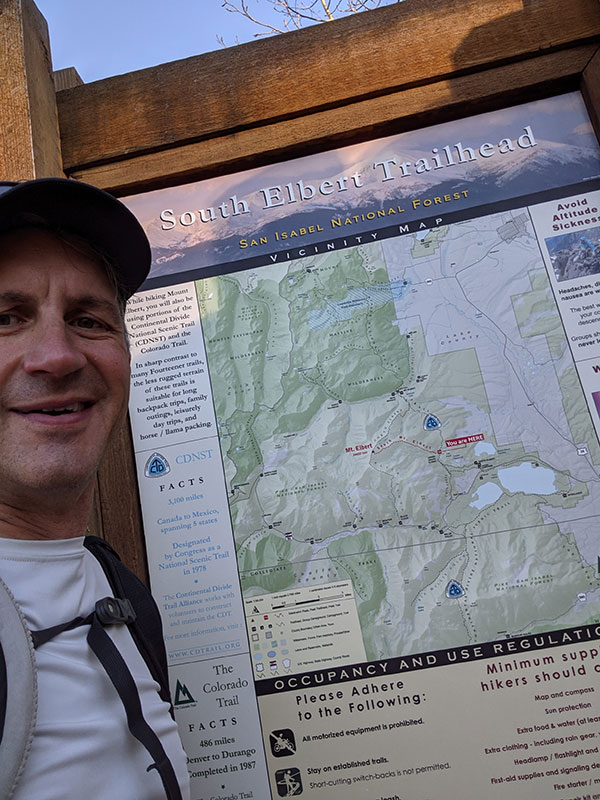 Keep in mind, Google Maps calls this the East Ridge Trailhead and so does 14ers.com… but the Forest Service sign reads South Elbert.  Go figure.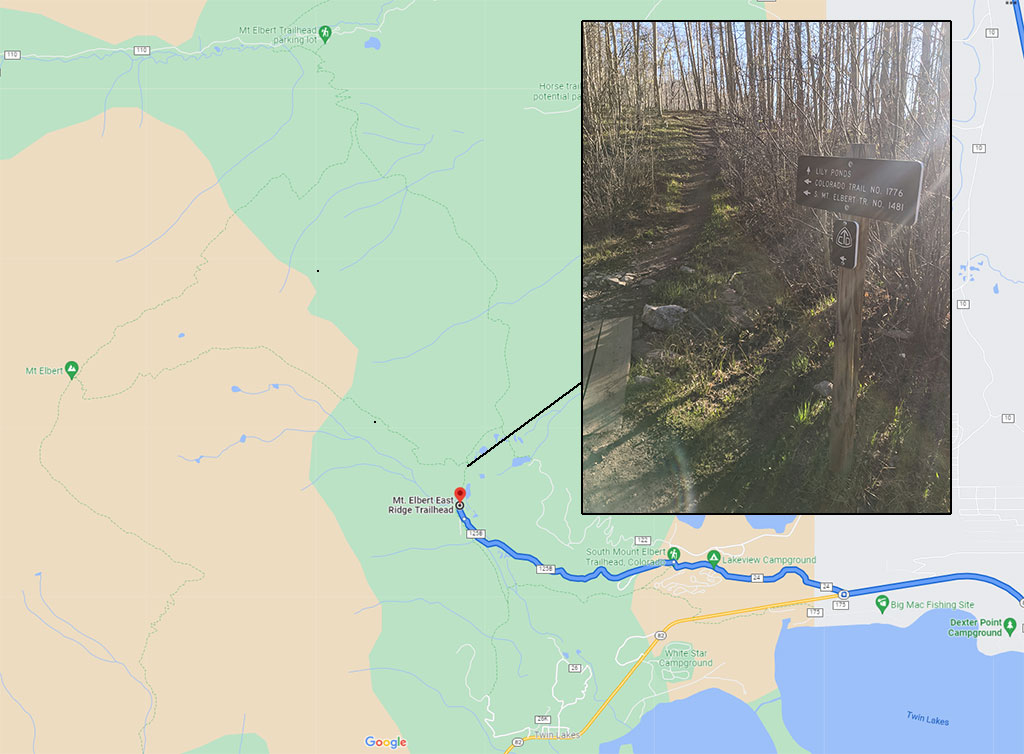 I chose to go up the Southeast ridge in order to see more of the mountain.  Much like my options were for Wheeler, I thought another big loop would be fun.  It wasn't how I planned to hit Elbert last Fall, but that was a decision I had to make.
The lower part of trail #1481 was pretty clear and dry!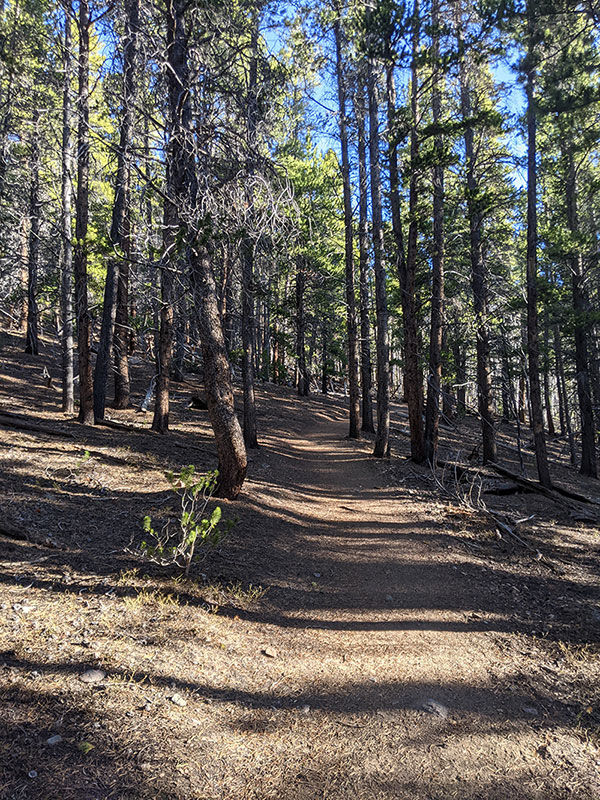 Twin lakes came into view as I approached the tree line.
To be continued…