This time last year, we summited Mt. Whitney.  The plan was to do that again this year but the wildfires in California still have all their recreational areas closed under Forest Order 05-04-50-20-21.  As a result, we decided to do 3 other peaks in 3 days starting with Nevada's Boundary Peak.  This would be my fourth, and likely the last, to wrap up my COVID Fall Series of State Highpoints.
Nevada's tallest peak comes into view just outside of Tonopah.  That's where we stayed for the night after driving 6 hours from Salt Lake City, over to Wendover and down through Ely.  The idea was to get as close to the trailhead as possible without having to camp.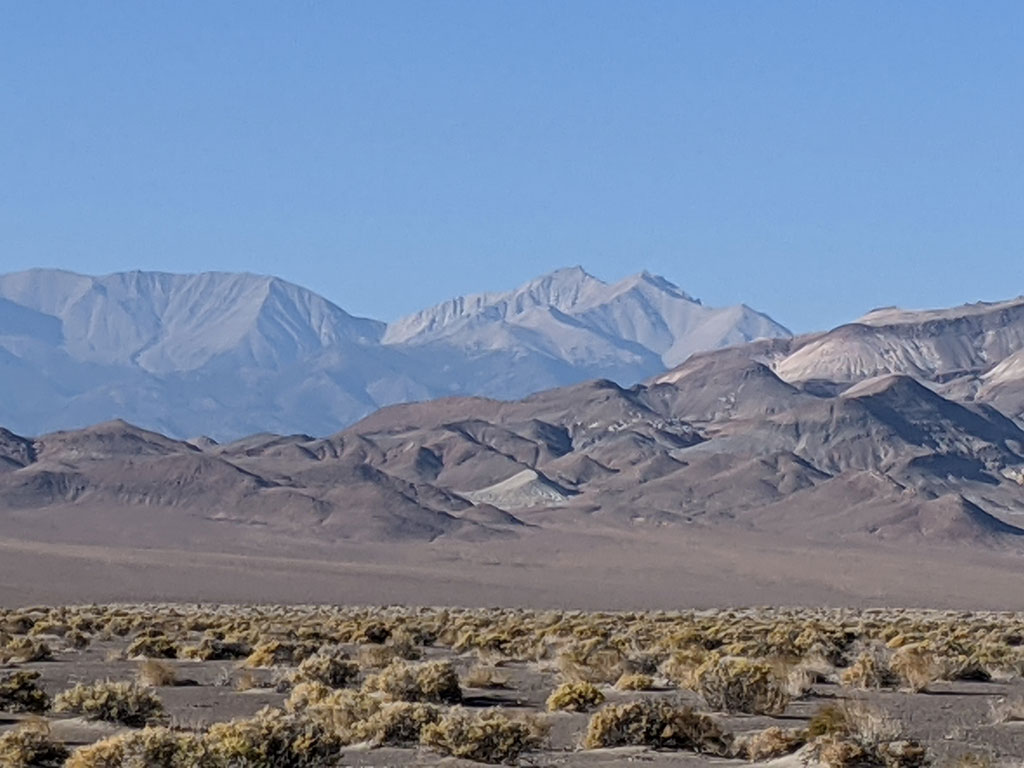 We drove around on Highway 6 to the the west side of this range to come up through Queen Canyon.  This turn-off is not marked in any way, so make sure you have a waypoint saved in your GPS to avoid missing it.  The best thing to watch for is Janie's tank… but from the looks of it, that might not be there long with a For Sale sign on the property.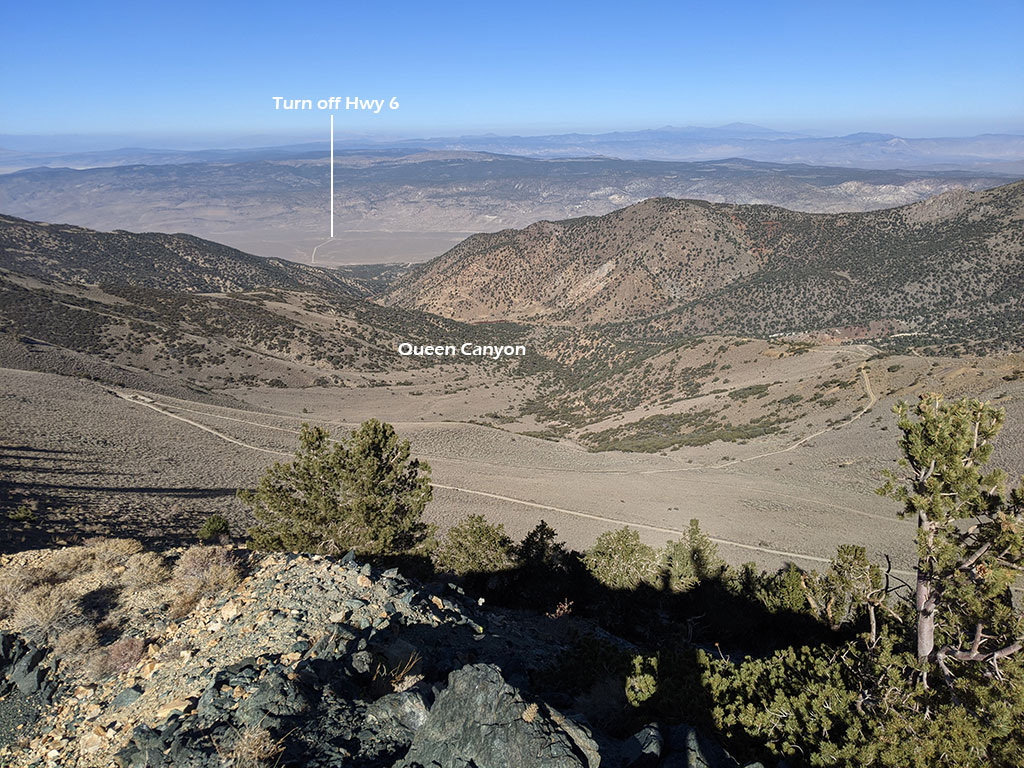 There is a small area for parking at the actual trailhead, but we just parked at Kennedy Pass.  By the way, I would recommend a high clearance vehicle to drive this far up.  We rented a Toyota 4Runner and still scraped in a few places along that mining road up from the west.
Speaking of roads, we saw this one continue on down into Trail Canyon to the east and wondered how far before it hooked in with a highway on the Tonopah side.  After we got home, I see that it does eventually meet up with Hwy 264… although not clear which of those backroads are open and passable to get there.  If anyone has done this and willing to share a GPX of that route, I'd love to see it.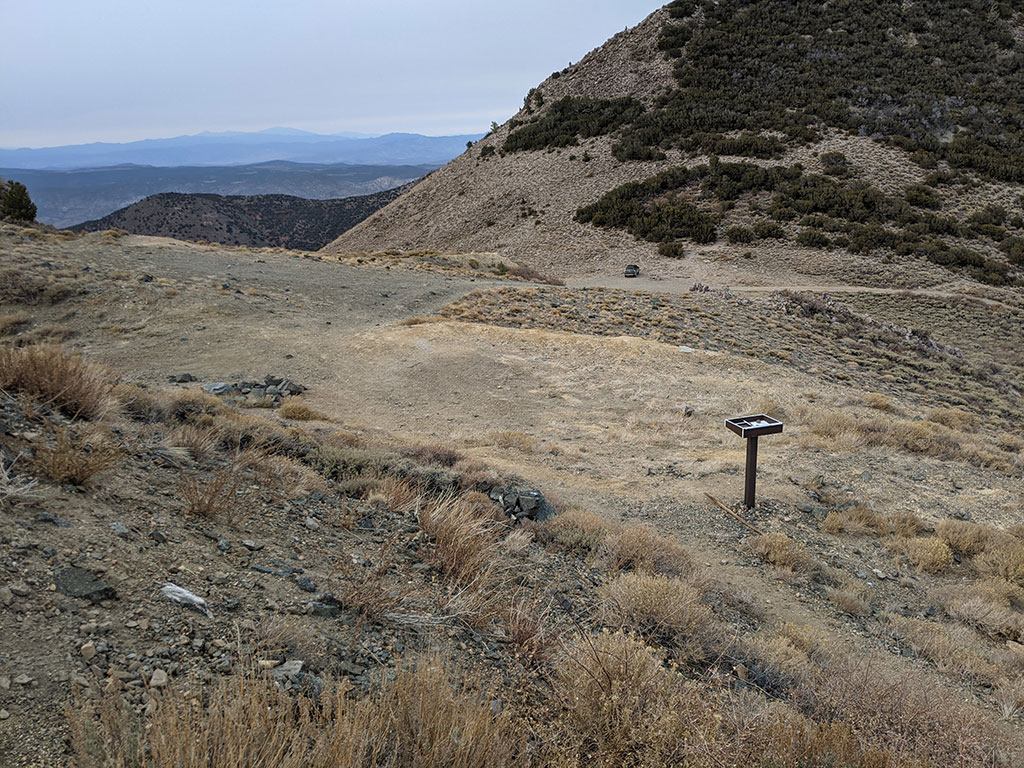 It couldn't have been a better day to be doing this peak in November!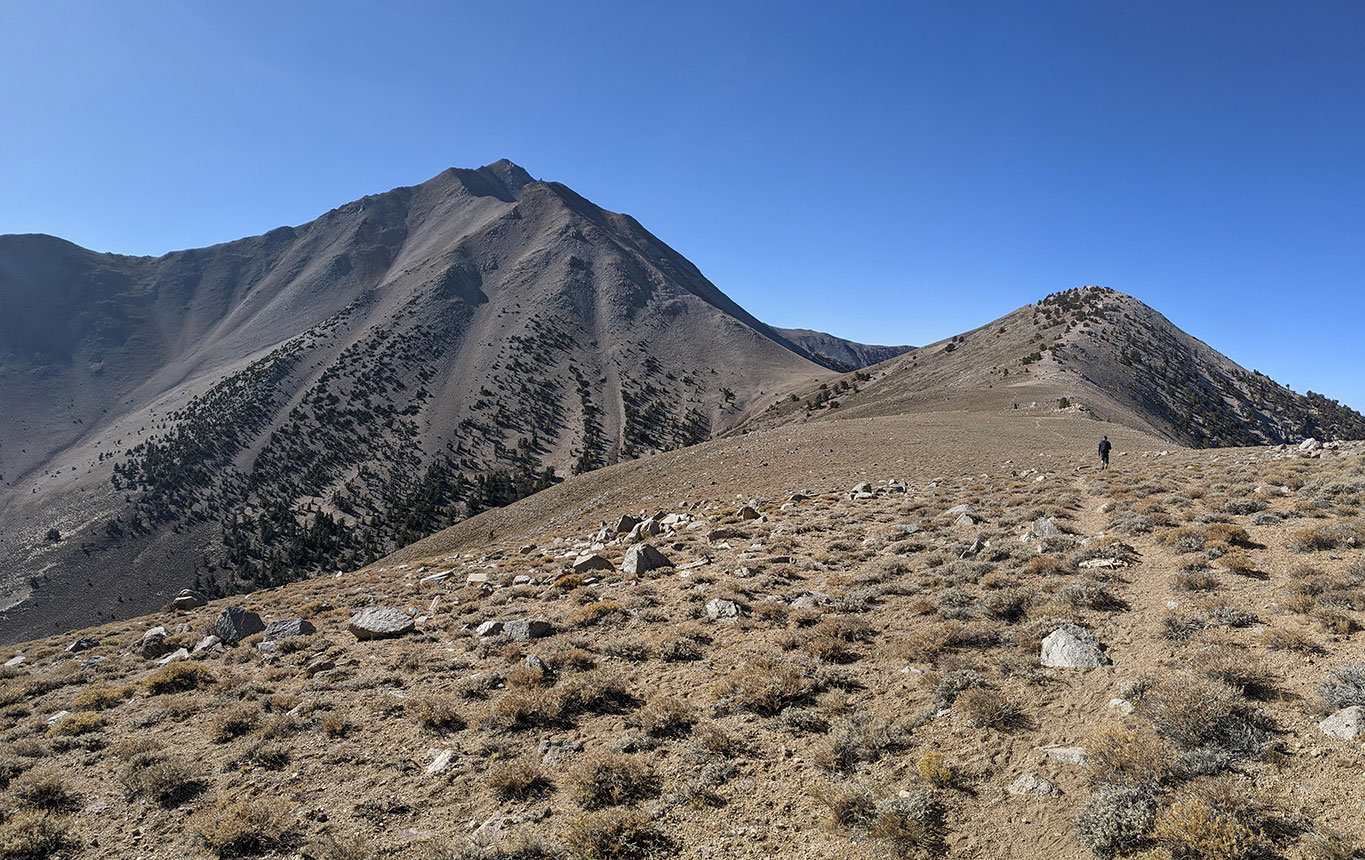 I knew there were wild mustangs out West but didn't expect to see them at 10,000′.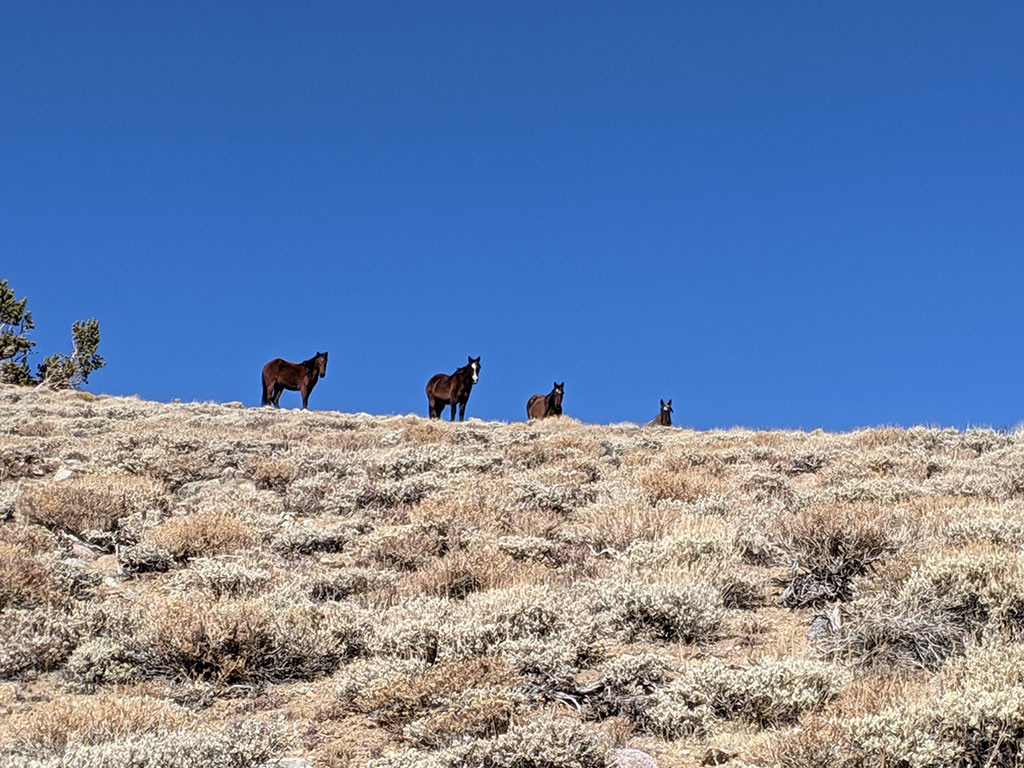 When you get to Trail Canyon Saddle, you have only gained 1,000′ of elevation in 2.6 miles from the trailhead.  That means the remaining 2,300′ to the peak comes in the last 1.5 miles!  That may be some intense elevation gain, but still not harder than Borah Peak.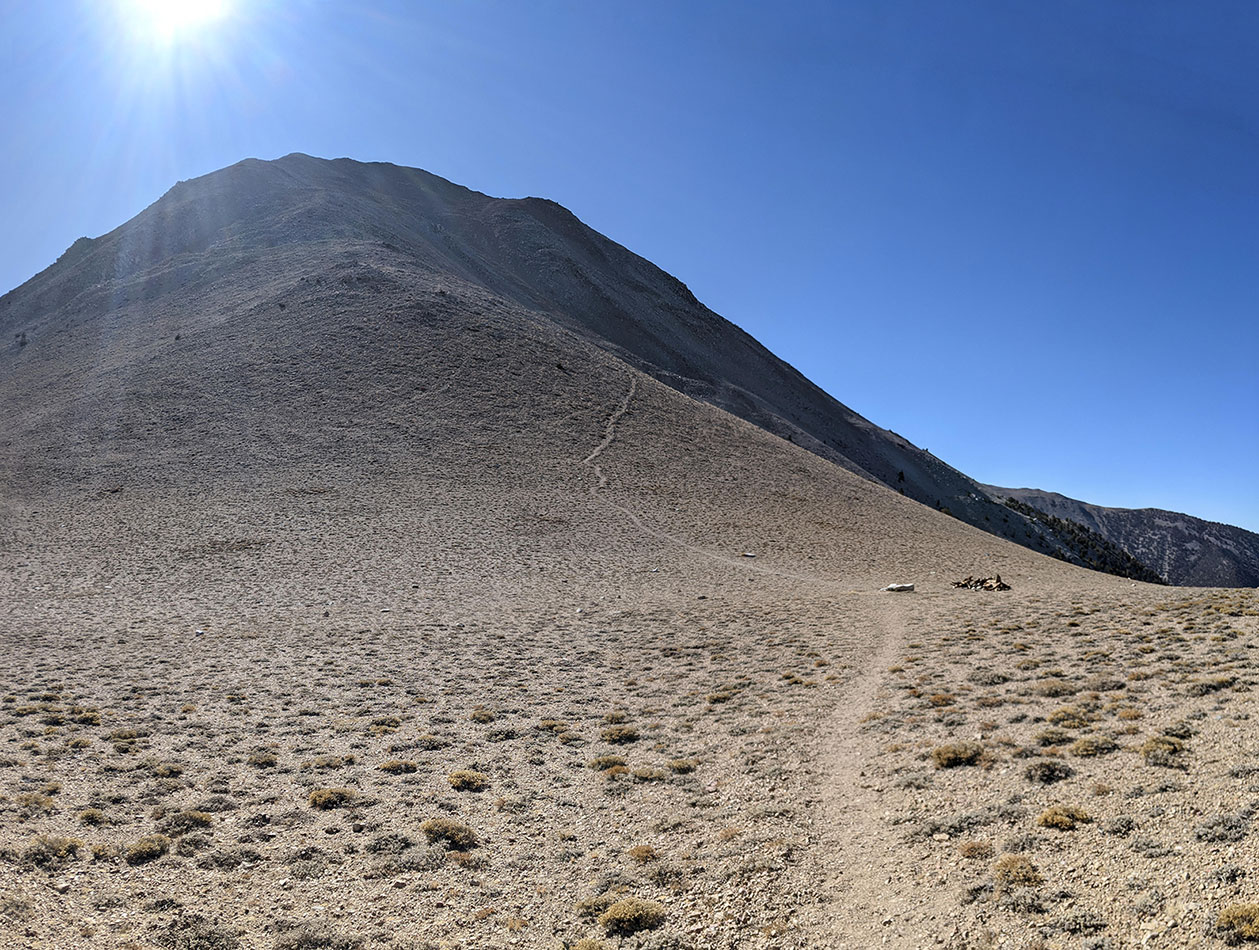 Short But Steep
Here we are climbing the northwest facing slope up from Trail Canyon.  At this point, we gained another 1,000′ in only a 1/2 mile from that saddle down below.  Chad, my hiking partner, lost of bit of horsepower since our last big trip on Kings Peak in August, but he kept plugging along.  That's him circled in red.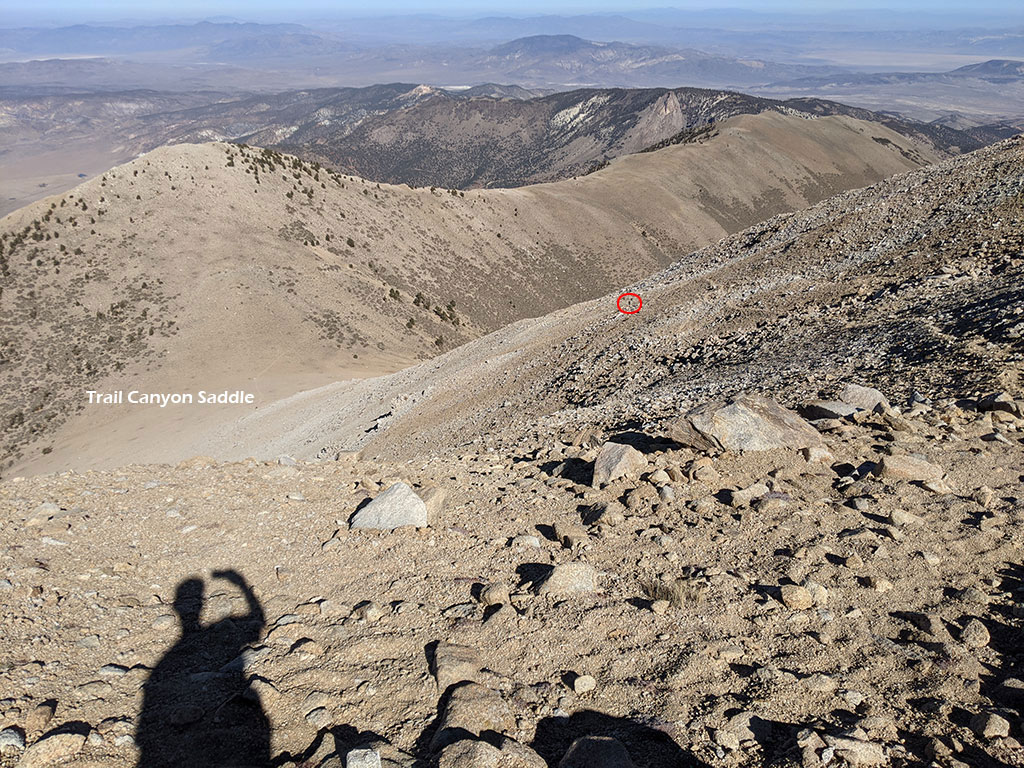 Once you cross over the ridge from northwest to southwest facing, at about 12,000′, you now only have a mile to go and the last 1,100 feet to the summit!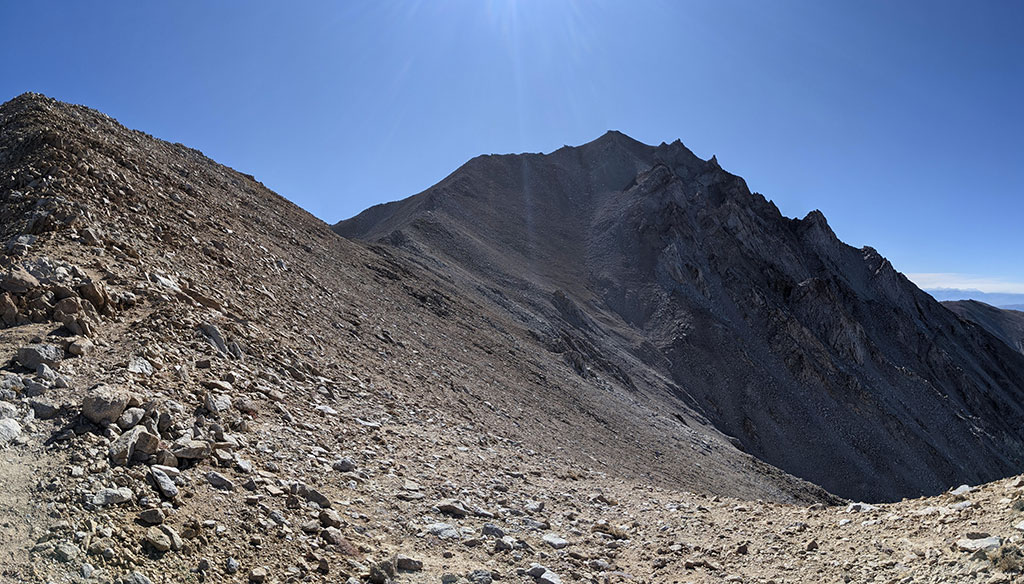 I made it up in 3 1/2 hours, just in time to call in for a work meeting while waiting for Chad at the top.  No one else was on the mountain all day.  It felt like we had this whole peak as a private rental today.  Here's a pic of the summit box at the top of Boundary (what I'm standing on).  The peak behind me is Montgomery Peak in California.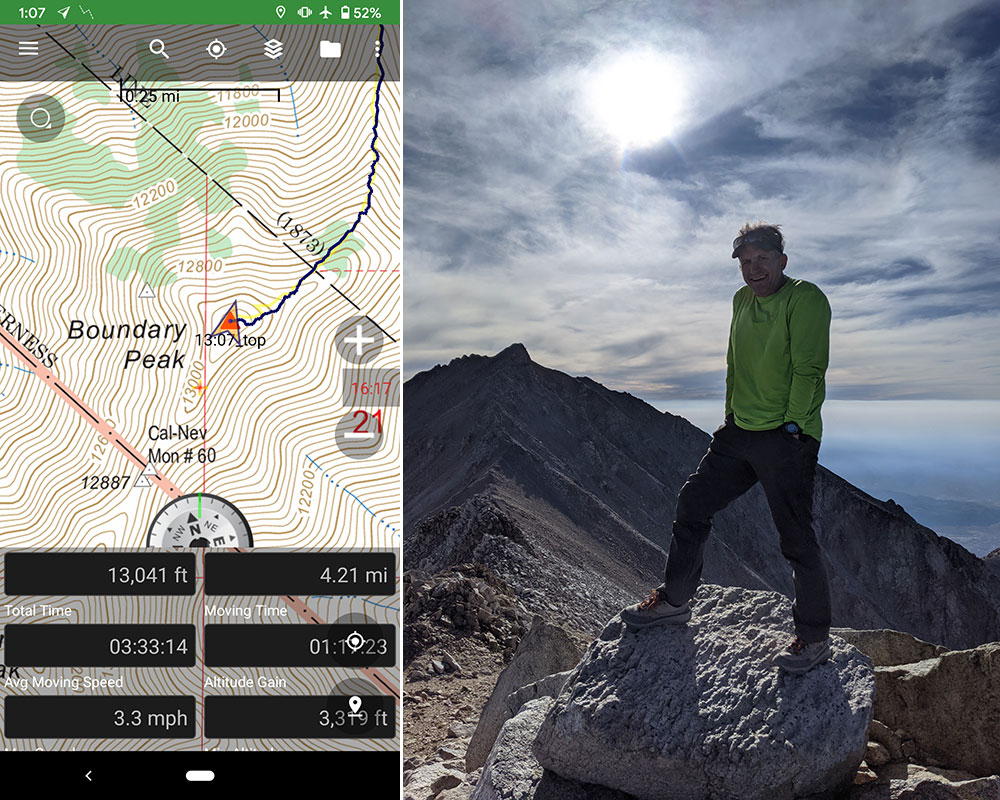 I probably had enough time to go tag Montgomery while Chad made his way up to Boundary, but cell coverage was strong and I knew taking the work call was more important.  After all, that is what pays for me to do what I do.  I'll get Montgomery Peak next time.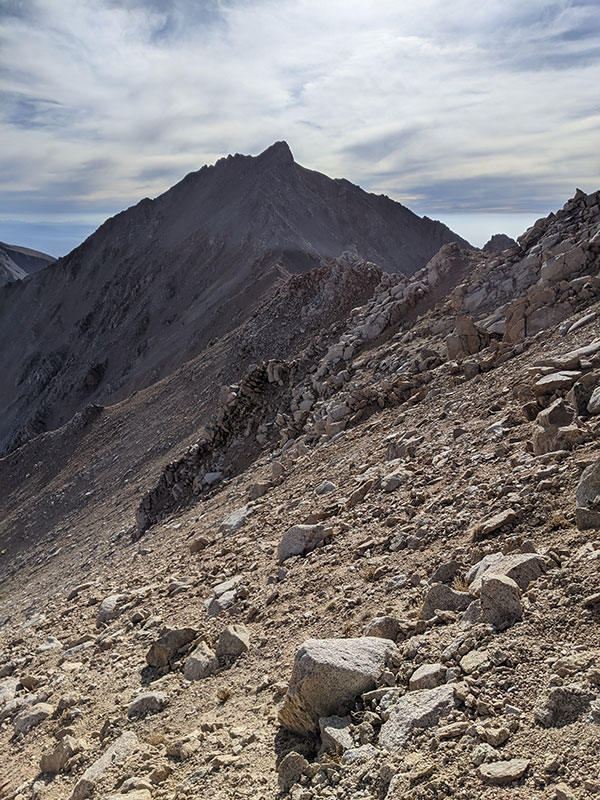 As the winds shifted mid-afternoon on our way down, the smoke from California became real.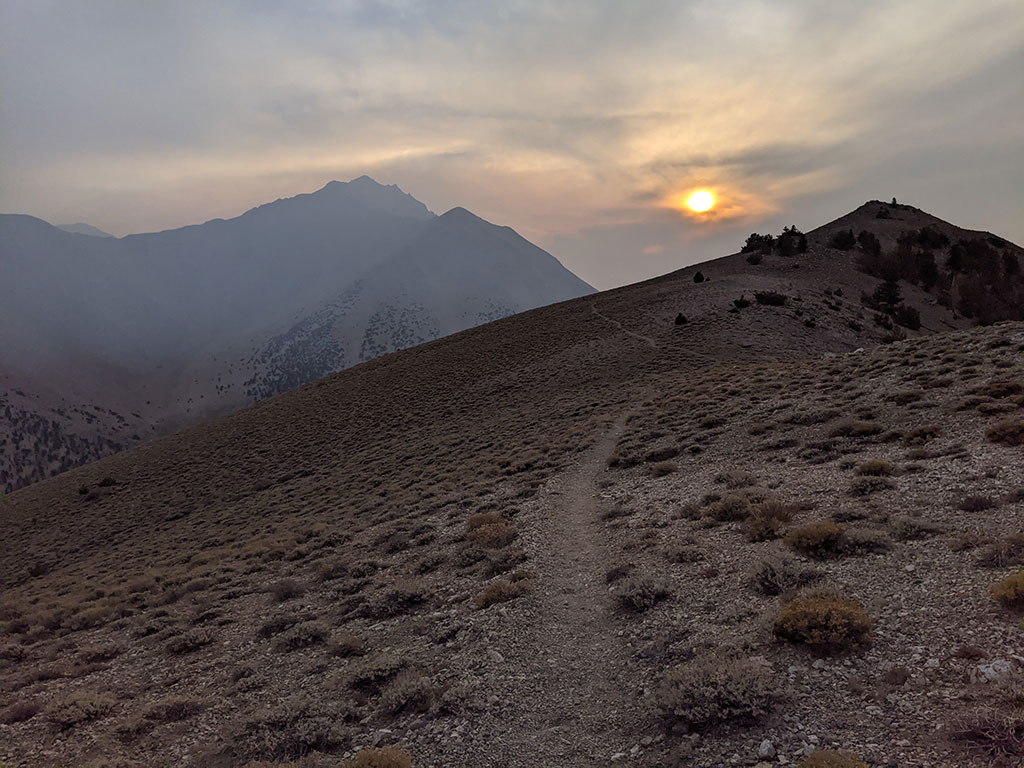 We were back at the car by 4:30.  Our final stats for the day ended up being about 8 miles and 3,400′ of elevation.  It was a 7-hour day but I didn't care much about how long it took us as long as we made it back to Tonopah for dinner.
Driving Across Nevada
After a Mizpah Burger at the Pittman Cafe in Tonopah, we left for Ely to be closer to our next peak for the next day.  Not sure why we didn't get gas too but we barely made it back into Ely before running out.  I was sweating the last 50 miles of this drive as it neared 10 o'clock at night.  I guess I thought a 1/2 tank was enough to go 168 miles in a brand new rented 4Runner.  Weeeell, maybe it would have if I were doing the speed limit… but those roads are sooo straight and sooo flat that it's sooo hard to not just hammer down and GO!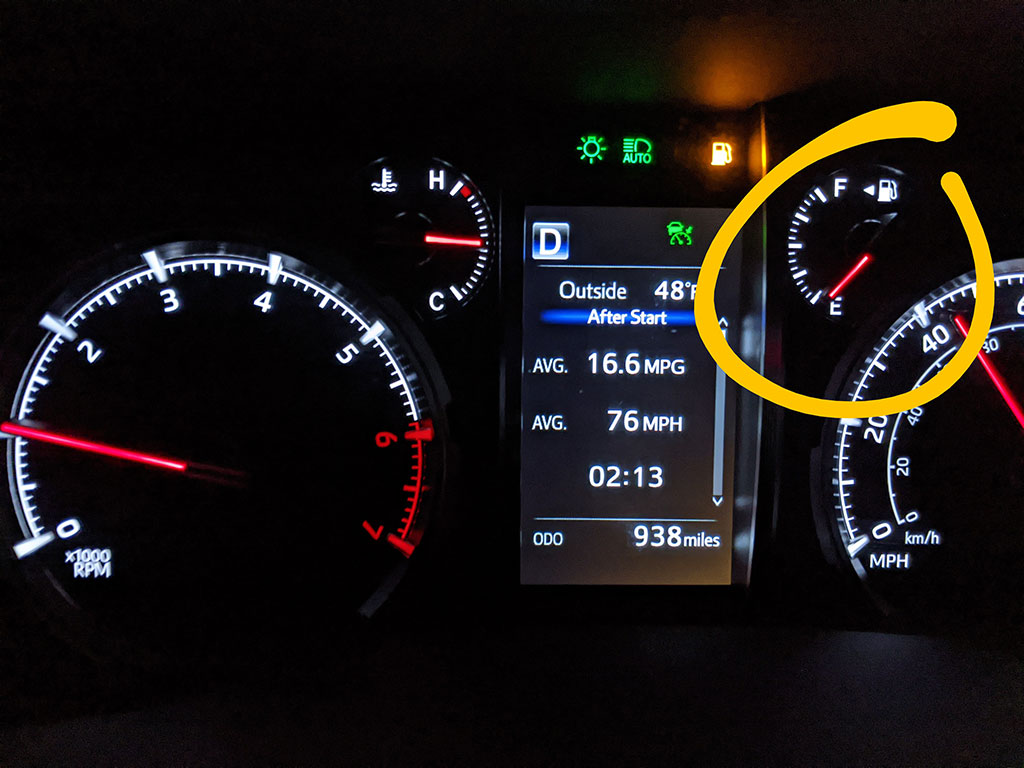 Lesson learned: always top off your tank wherever there's a gas station in the desert!  This "land of desolation" has NO SERVICES for a hundred (or more) miles between these remote towns.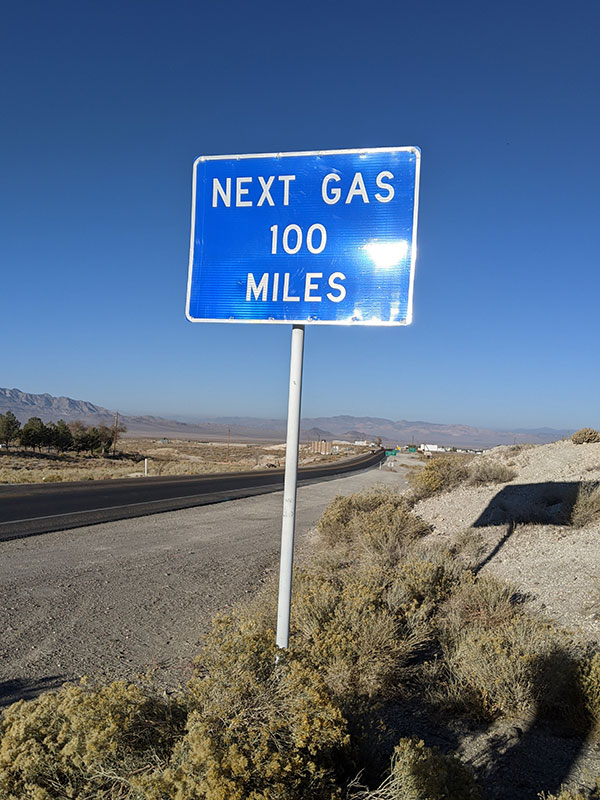 I think there are a few others things worth exploring in the area next time I come through.  Stops like Alkali Flat Hot Springs, Silver Peak, Coyote Hole and a even place to stay that's real close to the east side of Boundary Peak called Wild Creek BnB.
The next stop on this 3-peak trip was Nevada's Wheeler Peak.