This was our second peak of choice after doing Boundary the day before.  The original plan was to do a Whitney-Boundary combo but the wildfire situation in California forced them to close all their trails.  That's when our goal changed to 3 peaks in 3 days with Boundary and Wheeler in Nevada, followed by a quick stop at Notch on the way home.  This trip went down exactly as planned.
After spending the night in Ely, we took off the next morning for the Great Basin National Park.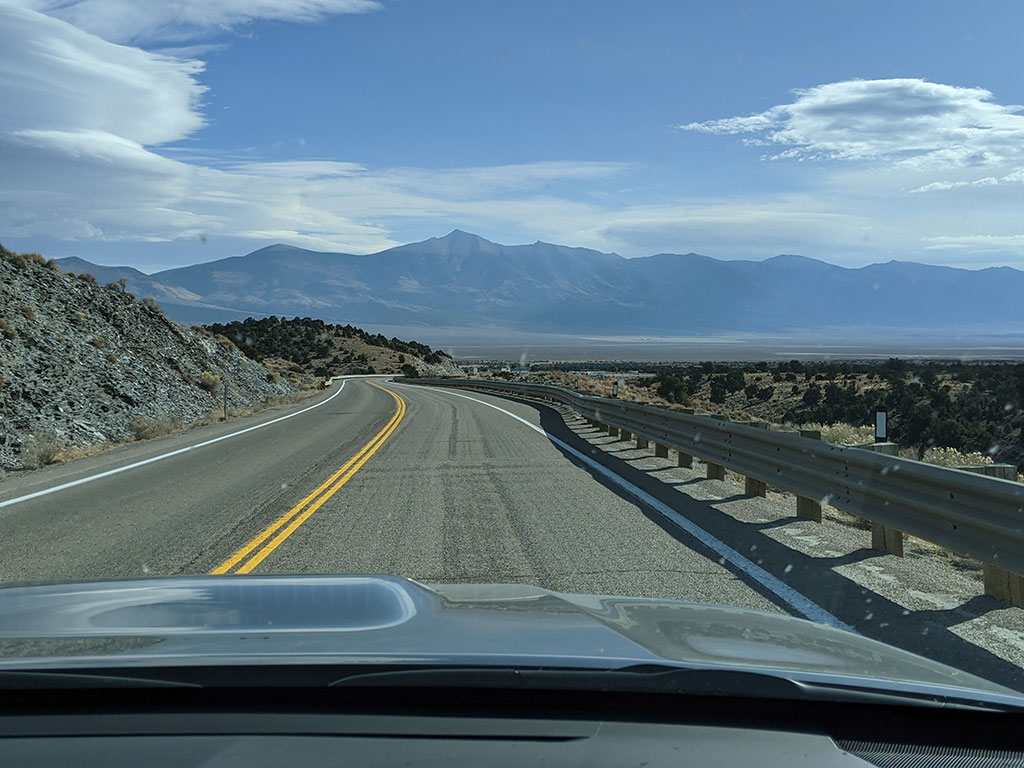 I thought this wind farm was pretty cool on the way to Wheeler.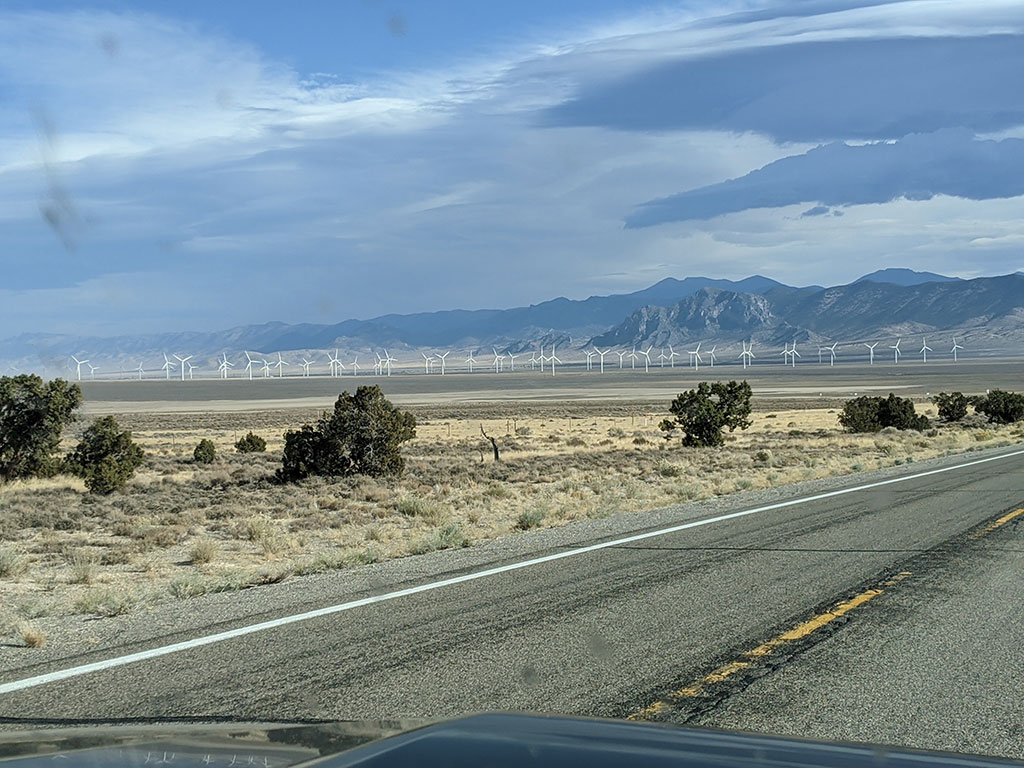 Only one other car was at the summit trailhead when we started off for the peak at 10:40am.  It was another sunny day and the trail was well-traveled like you would expect from any National Park.  Chad and I started together, but I was feeling strong, immediately kicked it into gear and took off for the top.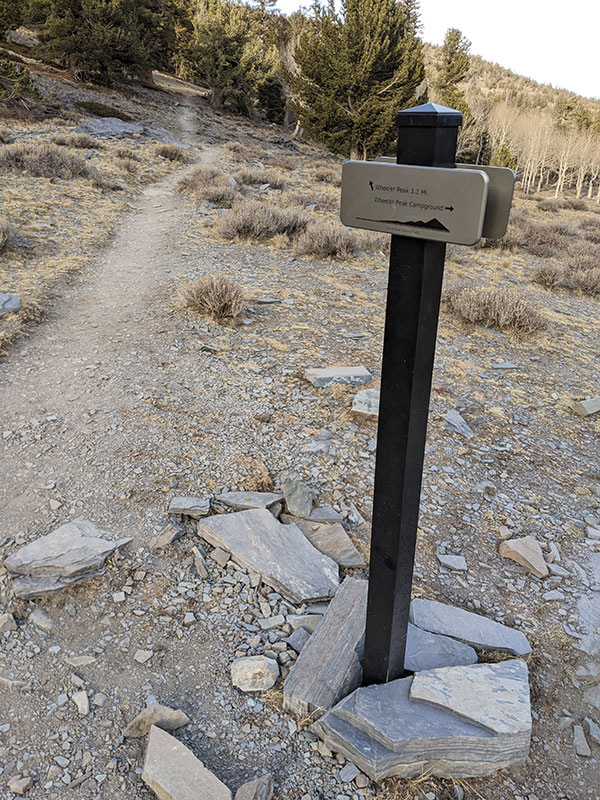 The first 2 miles is generally flat with only about 500 feet of elevation in that distance.  There were a few bursts of wind down low here, but the fun really begins when you get up on that ridgeline and make your way over to the summit.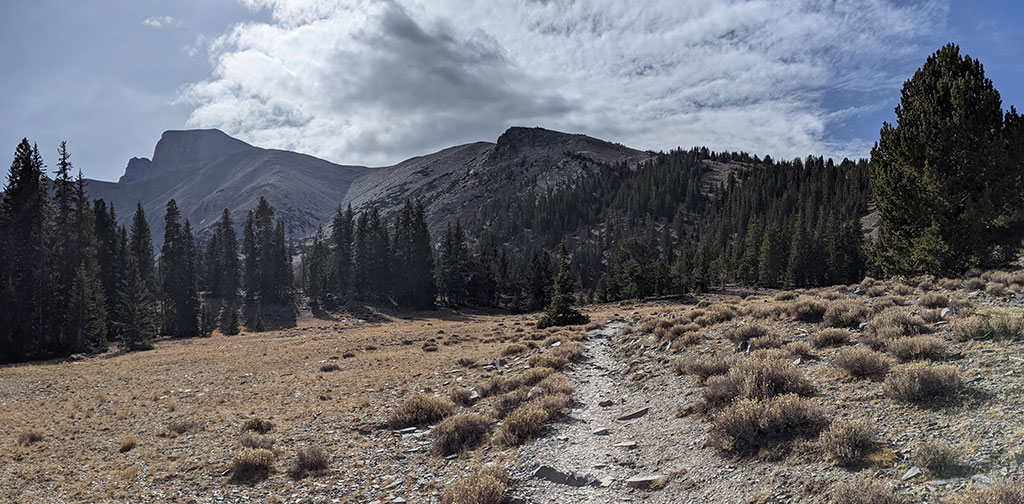 Here's that same wind farm from 12,000′ up!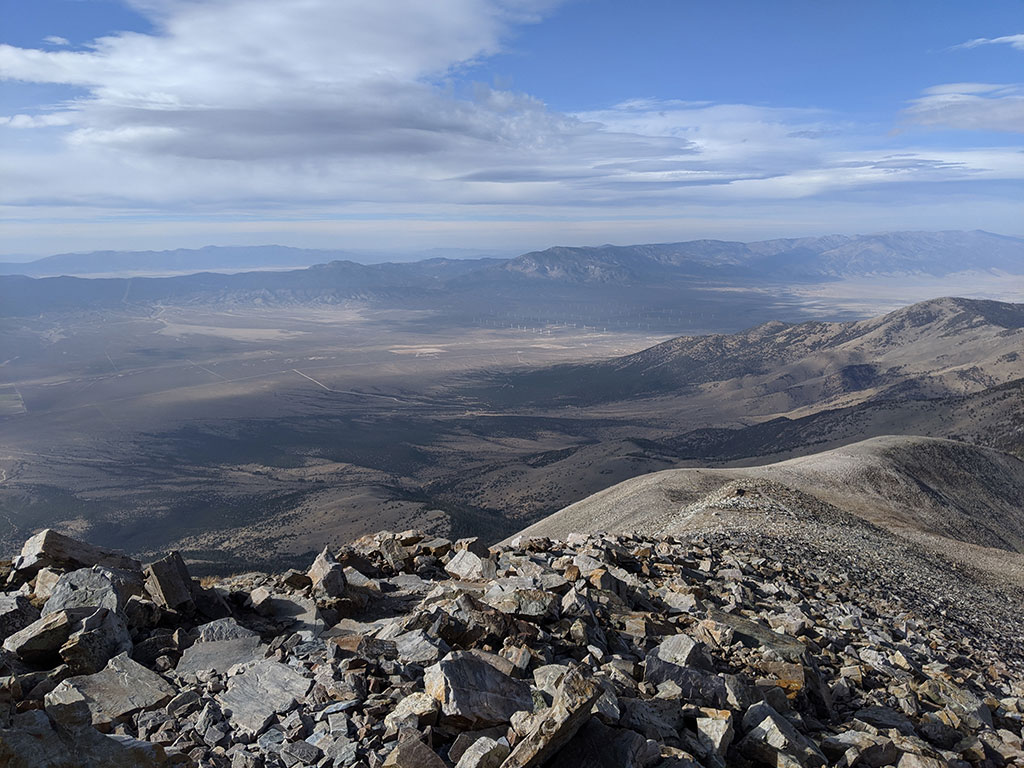 Hiking up Wheeler isn't really all that hard with it being about 2,900′ of gain in 4 miles to the top.  The challenge comes more from that wicked wind of the west… which would explain the placement of that wind farm we saw driving in.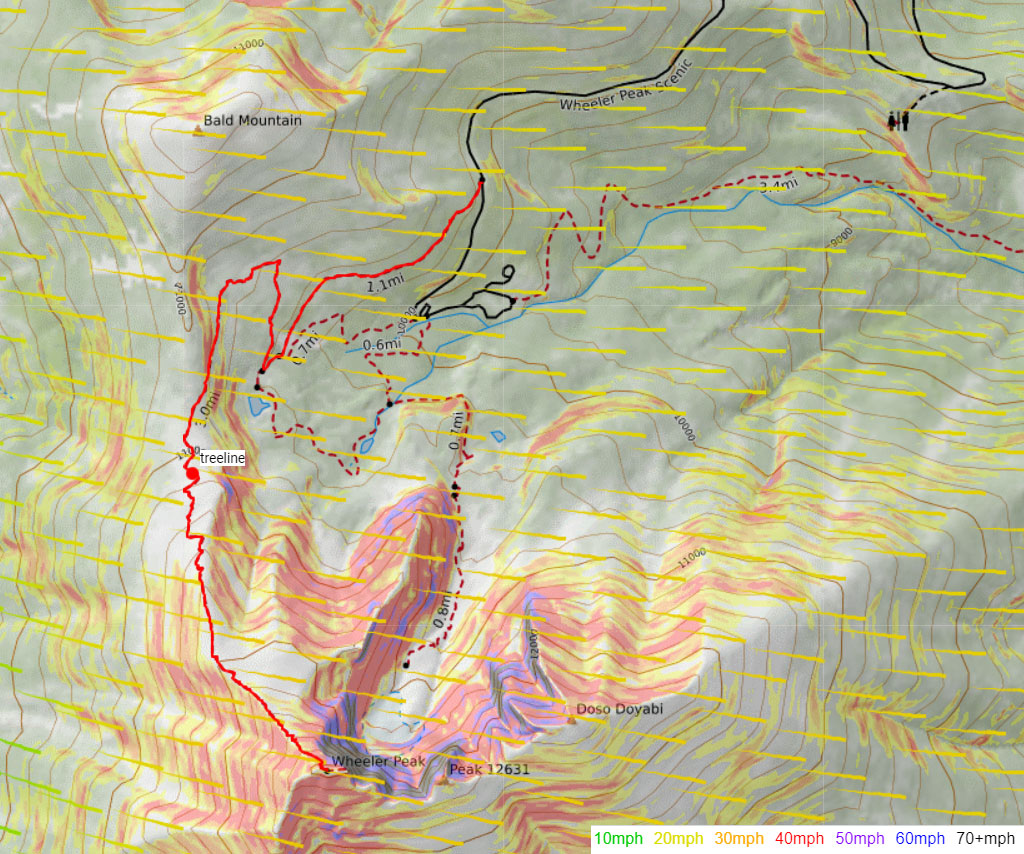 I had to crouch down a few times to keep from getting blown around and wondered what kind of gust would sweep a 200 pound guy off his feet.  This was the first hike where it was actually tougher coming down with that head wind directly in my face!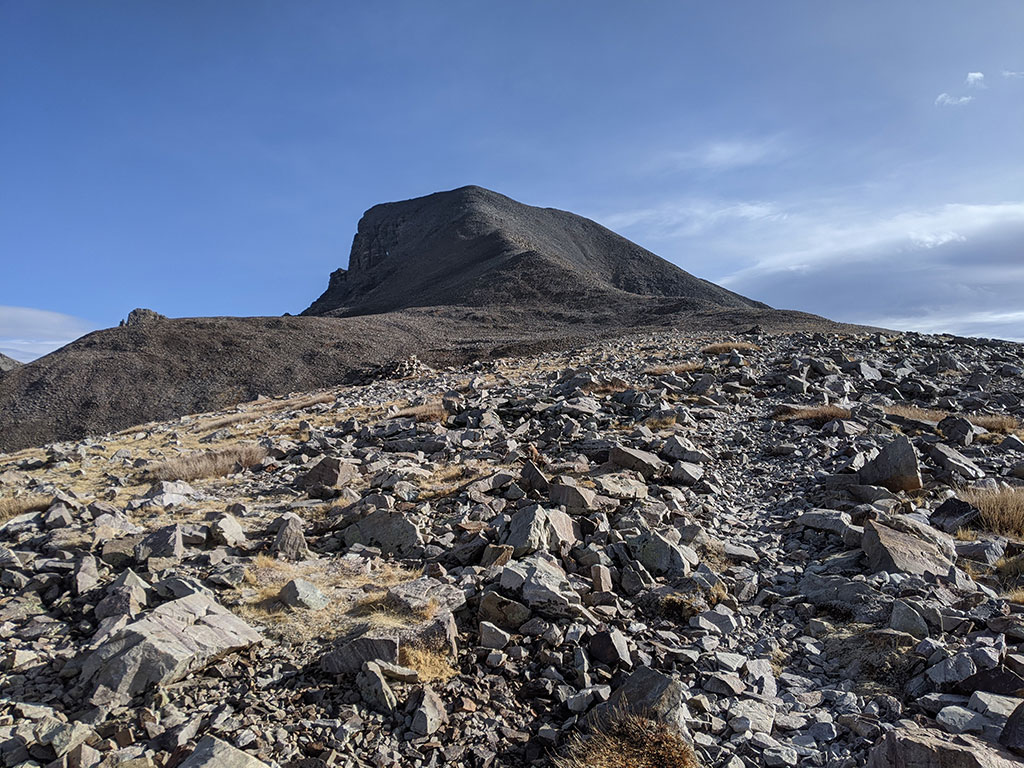 When I got to the top, I went straight across for the view of Peak 12,631 and to see if there was a way to get over to that other side.  I didn't have time to bag this peak too, but it didn't look all that tough either.  This was as close as I got to the edge since getting blown off was a real possibility here.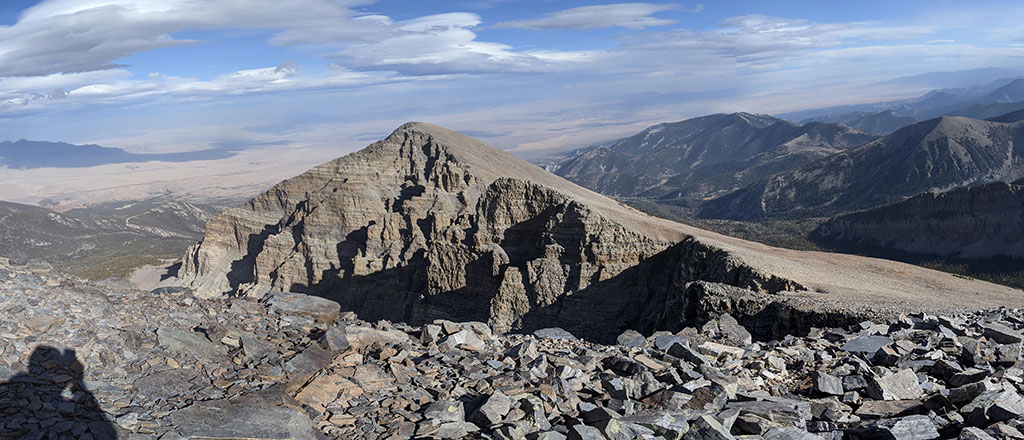 This is looking back at Wheeler from the far end of the summit ridge, near the viewpoint of Peak 12,631 in the previous shot.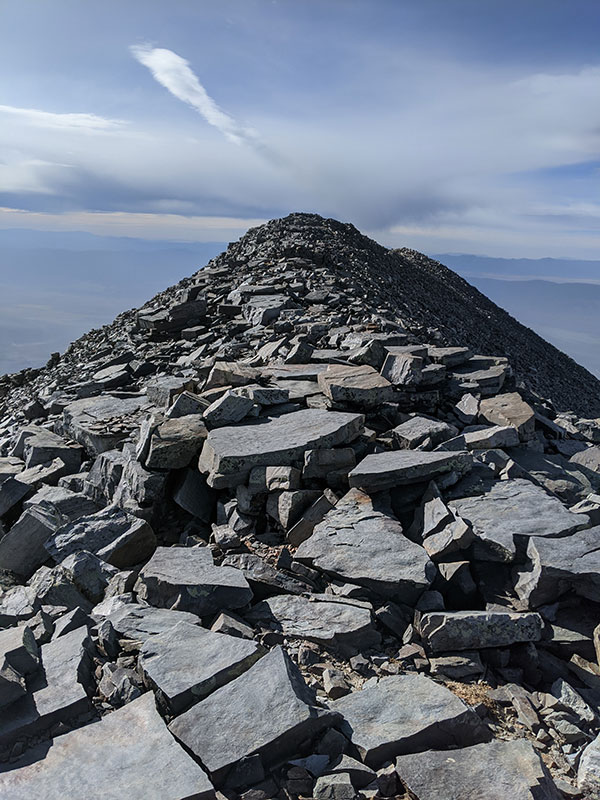 Thank goodness for this shelter on top.  I was able to take a 30-minute break from the wind and grabbed a quick snack before heading down.  It was 1:12 by this time, so I made it up in 2.5 hours.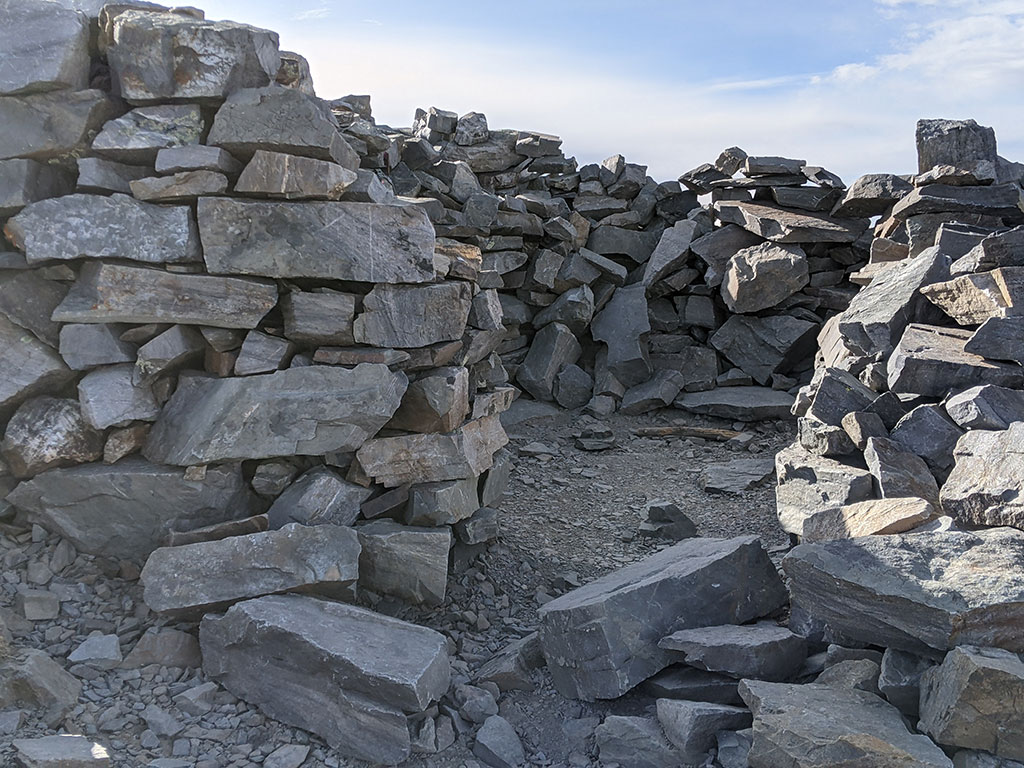 Unless people do Wheeler Peak in the winter, I'm pretty sure I was the last to summit this year… We were told the gate was closing at 5pm that day for the season and no one else was up there but me.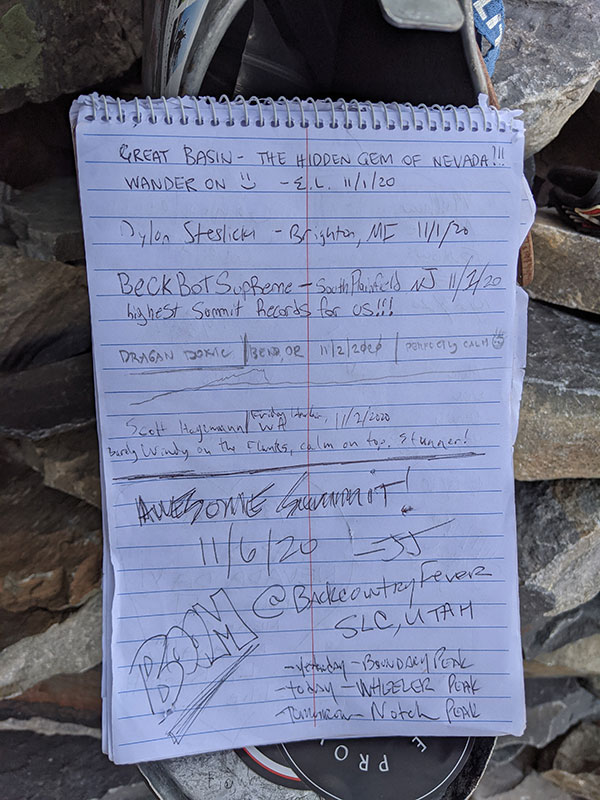 If someone were to snowshoe up from that first gate with snow on the road, it would add another 17 miles to this adventure (8.5 miles each way)… or maybe there's slightly shorter and safe way up Lehman Creek Trail from the campground? (UPDATE: see Wheeler Peak in the Winter from nps.gov)
Wicked winds and all, it was a spectacular day to be here in November. I was finally able to check this one off my list after a looong time.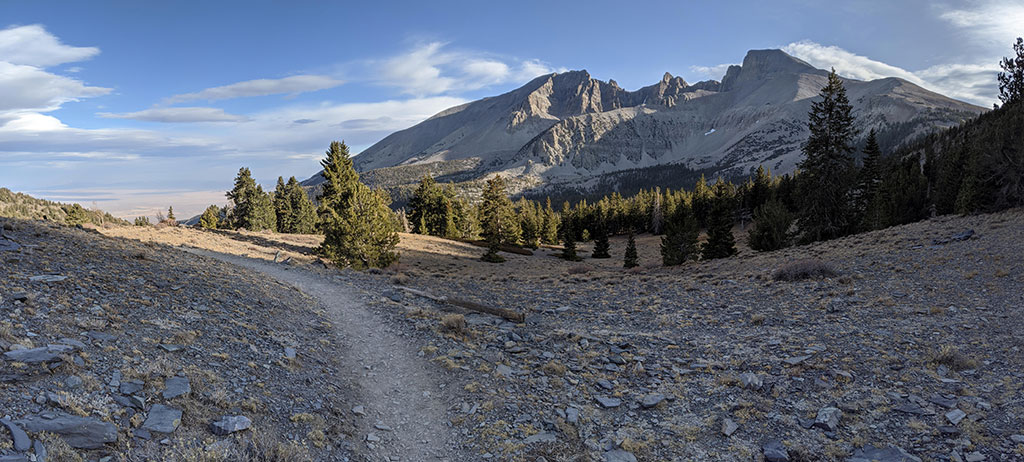 We didn't find any smoke on the water at Comins Lake on our way back to Ely, but we did see what looked like a fire in the sky.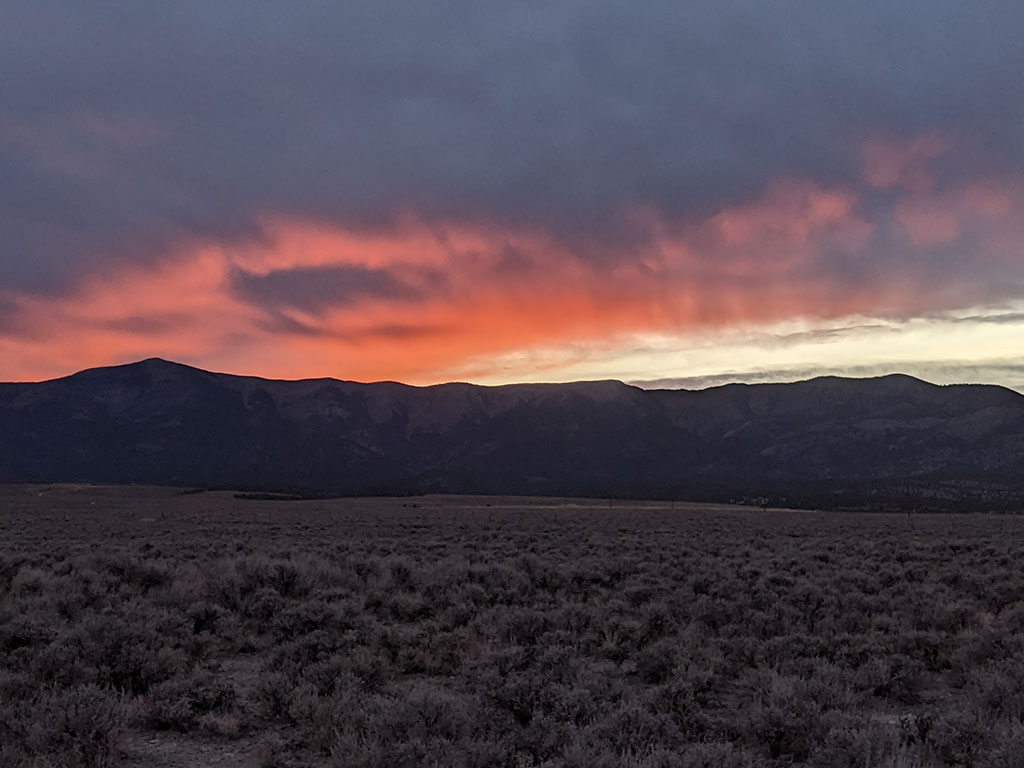 "Red Sky at Night, Sailors' Delight" is supposed to mean good weather the next day, right?  Umm, yeah… keep reading.