Hiking to the top of Hawaii is definitely one of the more unique states to summit a 13er!  I had a hard time seeing how you can go from sea level to almost 14,000 ft on this island when both Mauna Kea and Mauna Loa are nothing more than two little bumps on the horizon.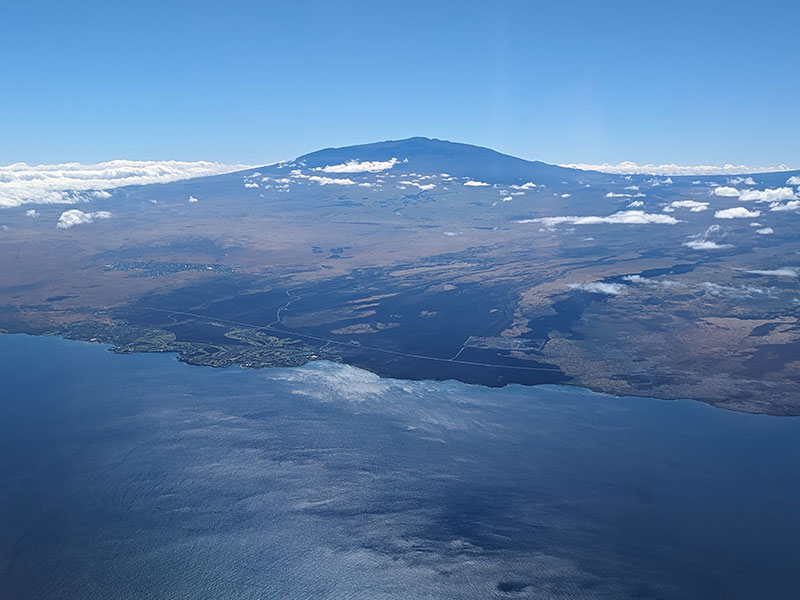 Humu'ula Trail
If you've followed any of my other 50 State trip reports, you know my first choice is to hike it if there is any kind of trail to the top.  For this state's tallest point, the Humu'ula Trail would be the preferred route to Mauna Kea… and it starts a quarter mile up the road from the Onizuka Center for International Astronomy Visitor Information Station, where I parked.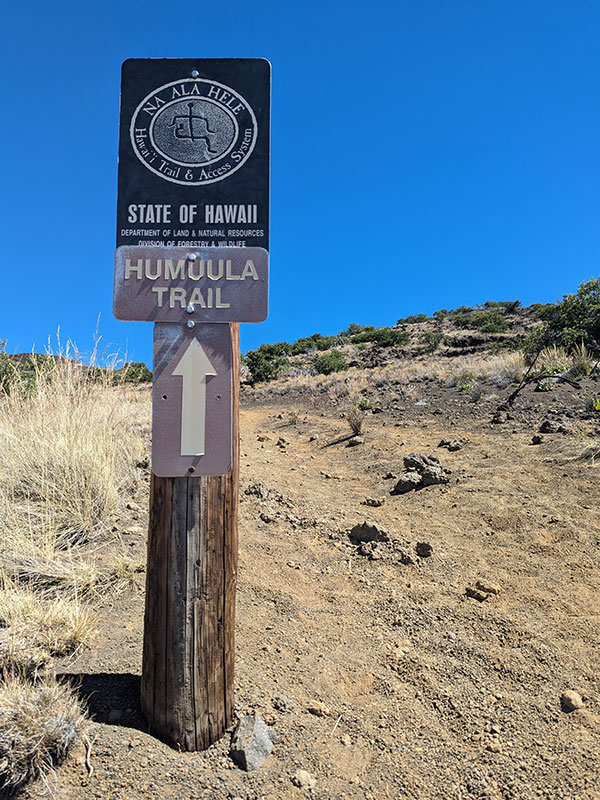 The first 2 miles are pretty sandy and consistently gain a thousand feet over each mile.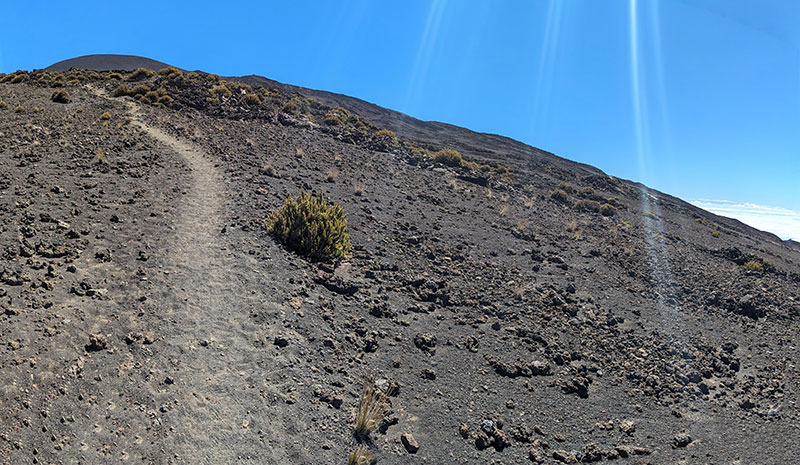 It felt a bit like hiking in the desert without desert temperatures.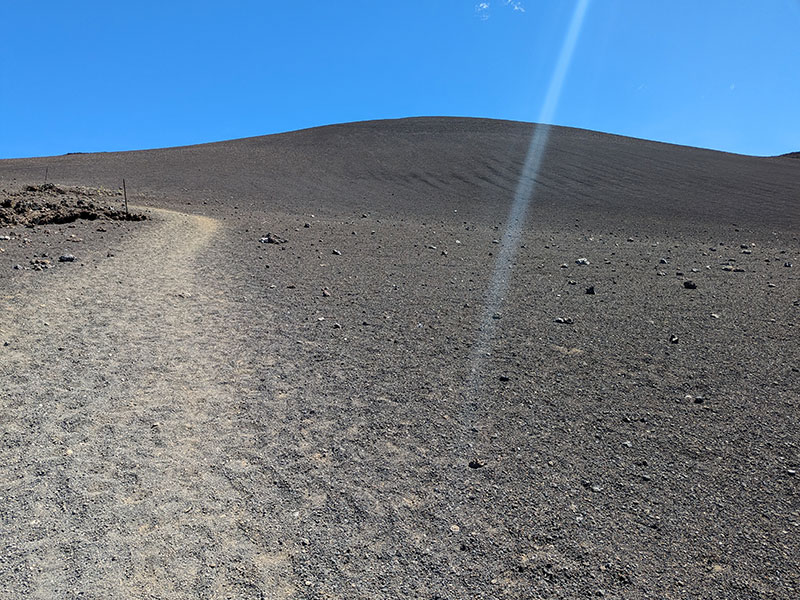 Behind you is a clear view of Mauna Loa, Hawaii's second tallest "peak" at 13,679′.  That hardly looks like a 13er but rather another bump on the horizon!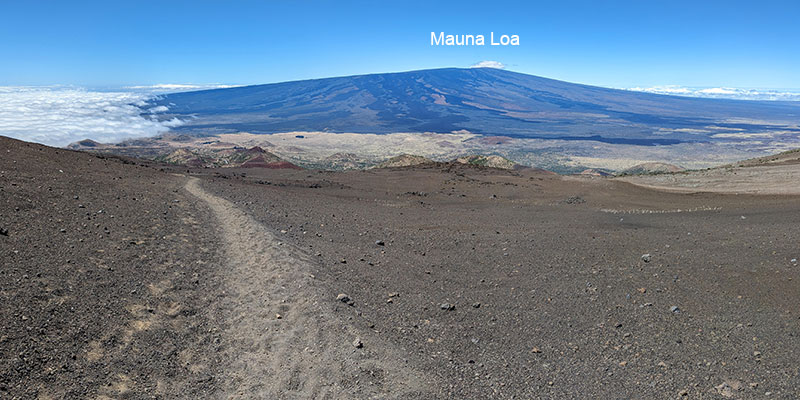 This sandy trail turns to pumice rock over the next 2 miles and gains another 1,400′.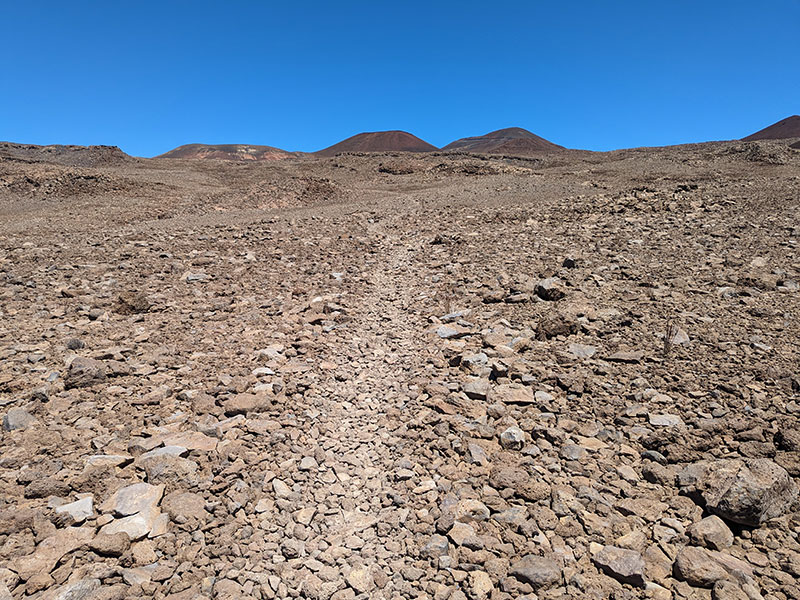 Not far after the 4-mile mark is the intersection for Lake Waiau.  I thought there should have been a sign here, but stayed right and continued along (I'll check out the lake later).  Another half-mile further and your destination comes into view.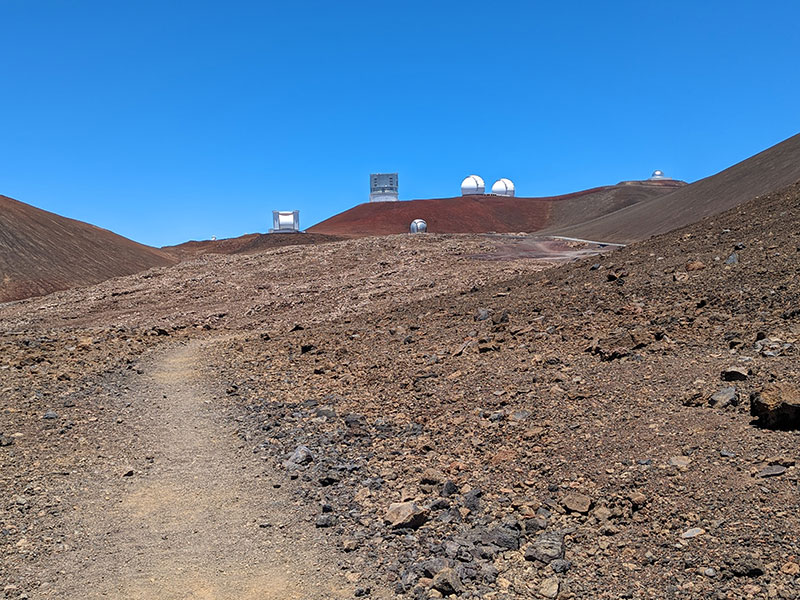 A quarter-mile more and you reach this sign which marks the end of the Humu'ula Trail.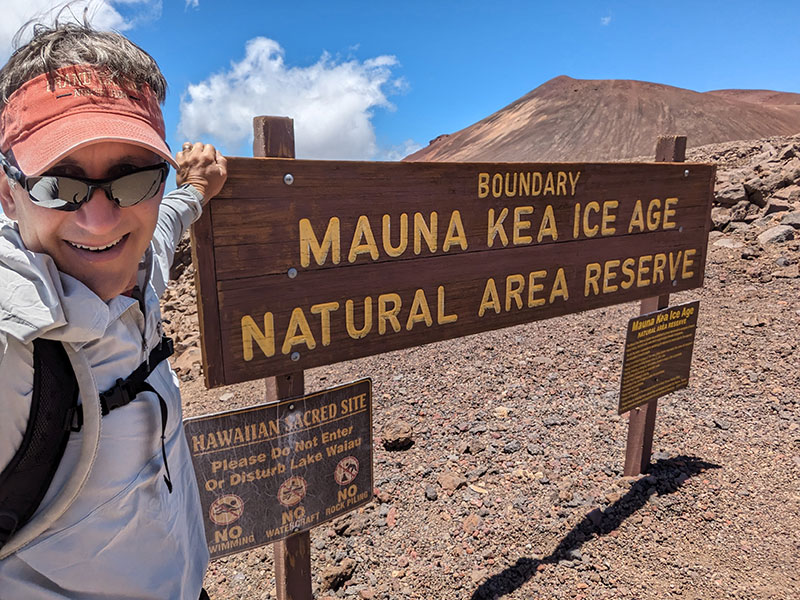 Last Stretch
You will walk along the side of a paved road from there on up.  This last stretch is about 1.25 miles from the summit.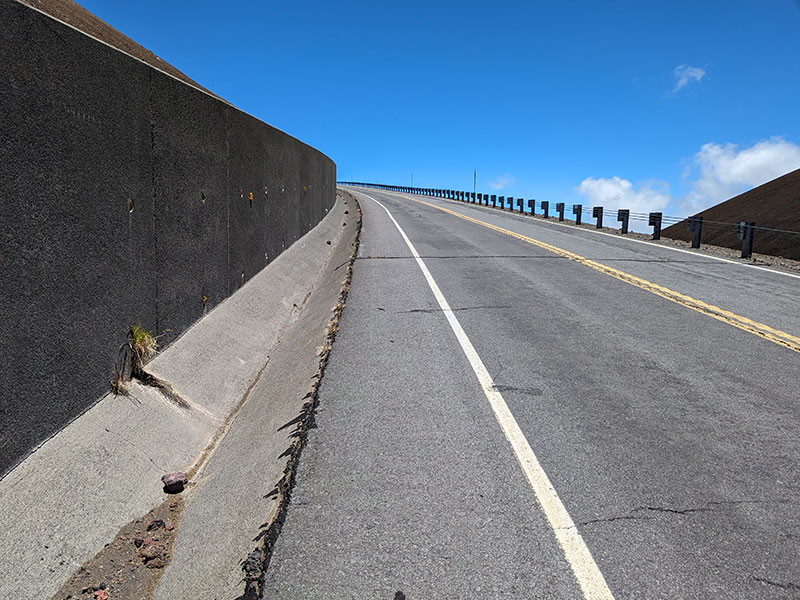 Clouds hung over Hilo all day long.  I heard this is pretty typical because they get "stuck" there based on the topography of the island.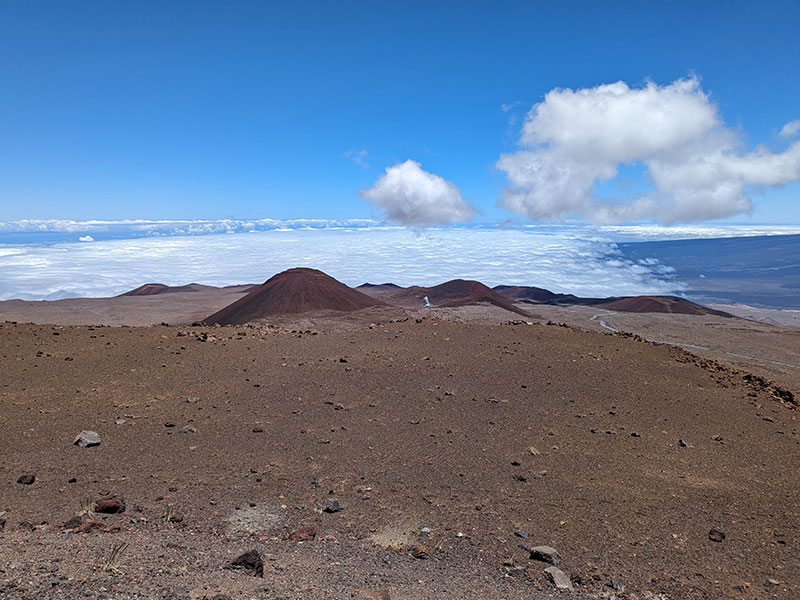 Alas, the summit!  It was 6 miles to this point with 4,400 feet of elevation from where I started.
The sign above does say to stay off the true summit.  However, I have also read and heard lots of conflicting opinions about whether or not the locals care anymore about you hiking up there.  Not sure how I feel about this local folklore.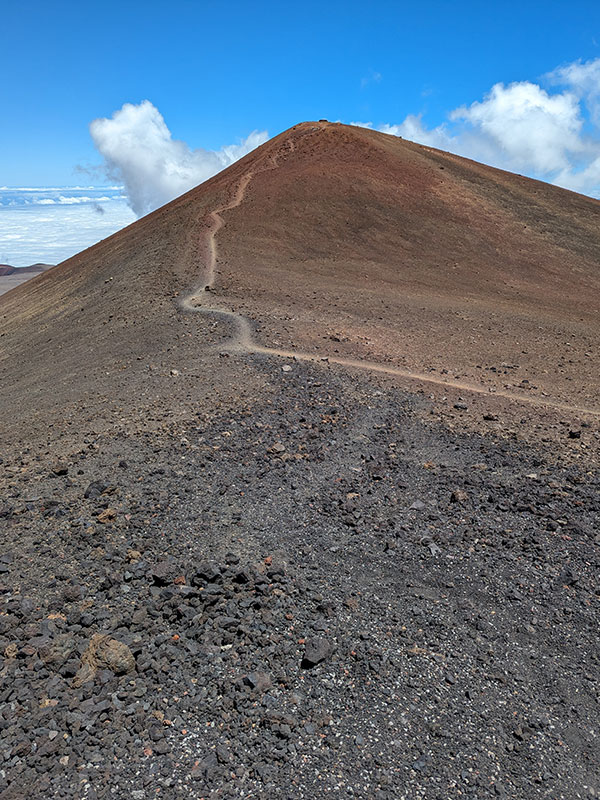 The telescopes up there are enormous!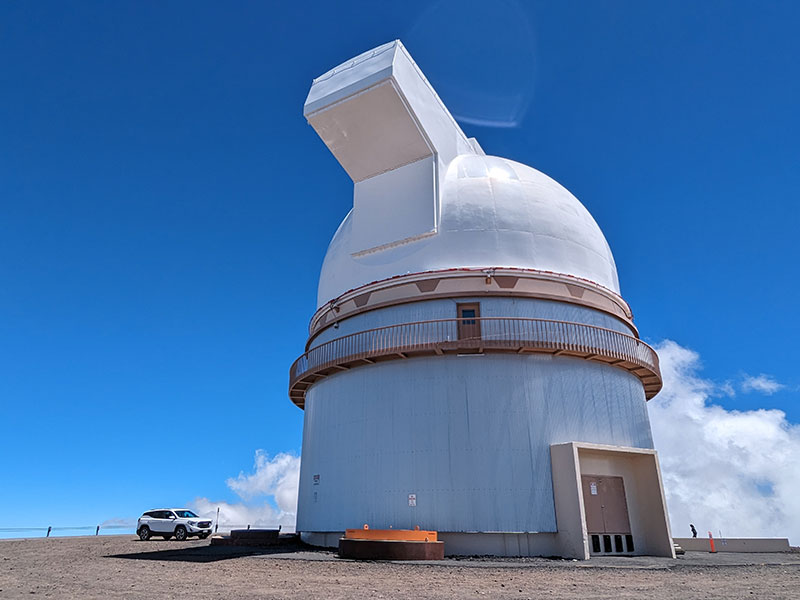 Oh, how I would love to see what can be seen from these observatories.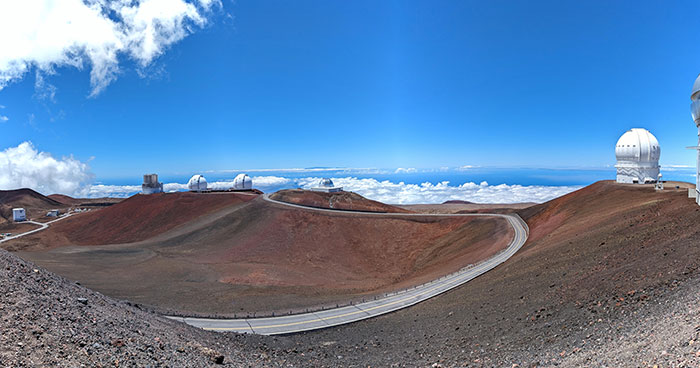 The Descent
I did take that little detour over to Lake Waiau on my way down.  I thought I better go have a look since I'll probably never be back up here again.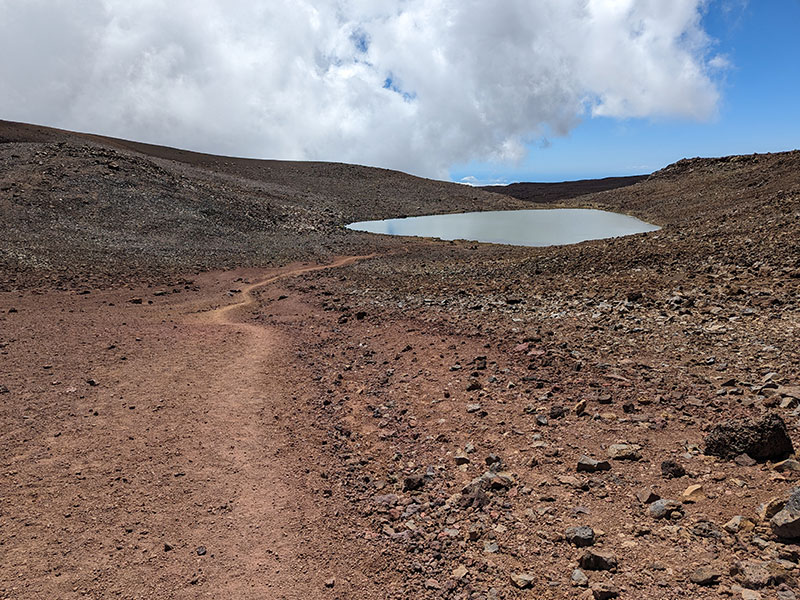 Lake Waiau is another sacred site for Hawaiians but haven't done any research as to why.  This is definitely a large body of water to be at 13,000′.  I wondered how deep it is.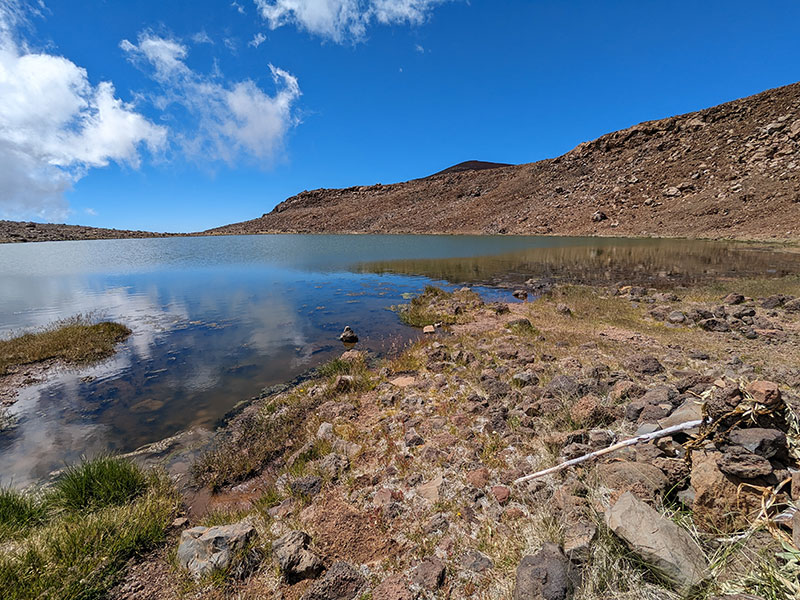 I finished by following the same trail down. A few dark clouds were rolling in but quickly passed.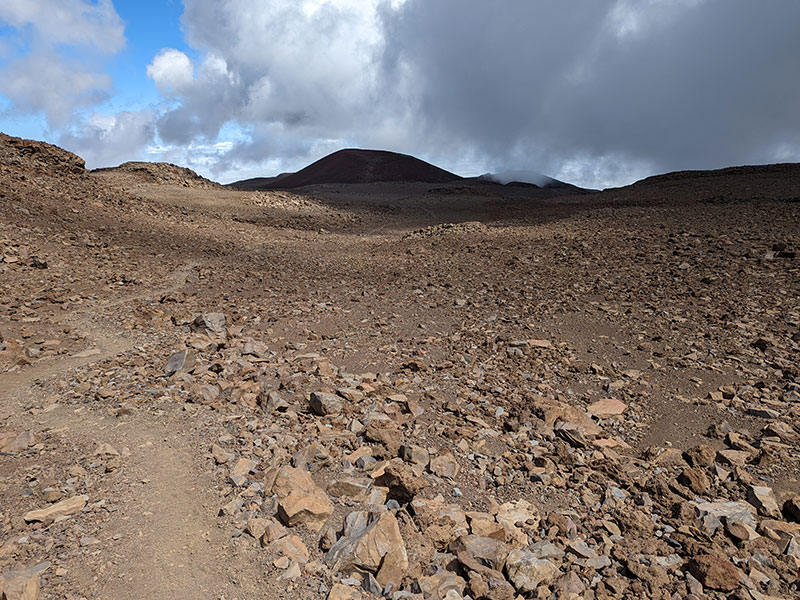 Final stats turned out to be almost 13 miles and 4,664 feet of elevation.  Here's the GPX route if you're interested.
It was a good day that also put me at the half-way point of my 50-state quest.  Mahalo Mauna Kea!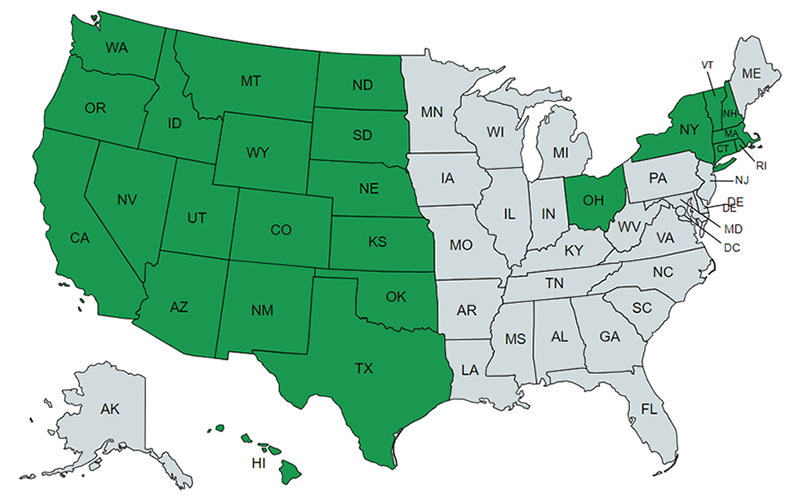 We loved Kona and will certainly come back to visit this island another time.  However, my interest in touching the top of Hawai'i again is neither here nor there.  If I were to do this highpoint for a second time, it might be more interesting to do at night under a clear sky with absolutely no light pollution.