When I did Deseret Peak from the Twin Couloirs two weeks ago, I saw another route to do before the snow completely melts away.  I knew if this didn't happen before May rolled out, it would be too late and there was no way I wanted to wait until next year.  So yesterday was the day to explore this epic climb with Oliver, who I first met in passing on the Twin Couloirs earlier this month!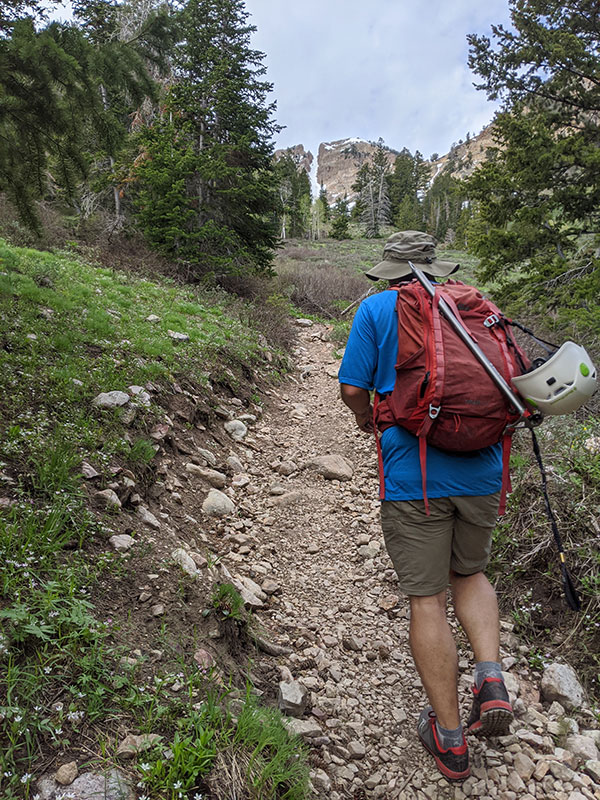 The snow has sure melted fast from only 2 weeks ago!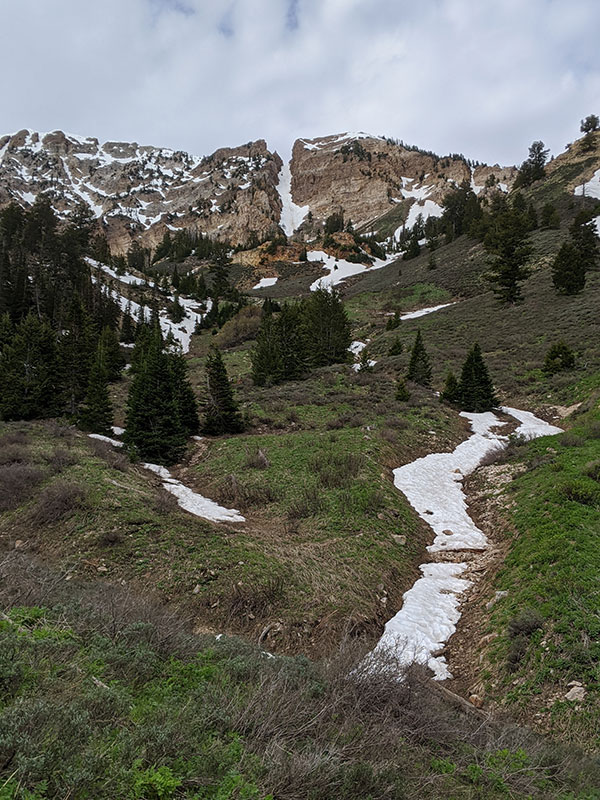 The apron of this avalanche chute is only 2 miles up and the spot where we cramped-on.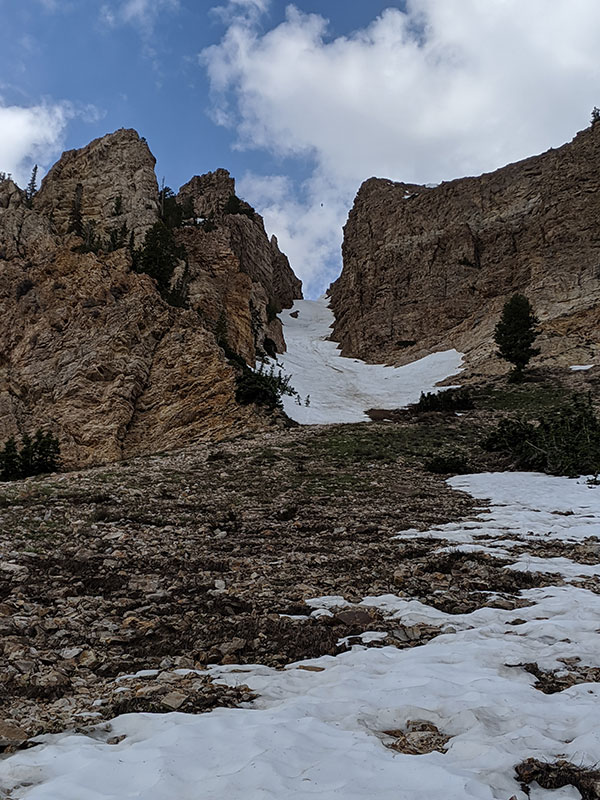 Good thing avy danger is NONE t'day.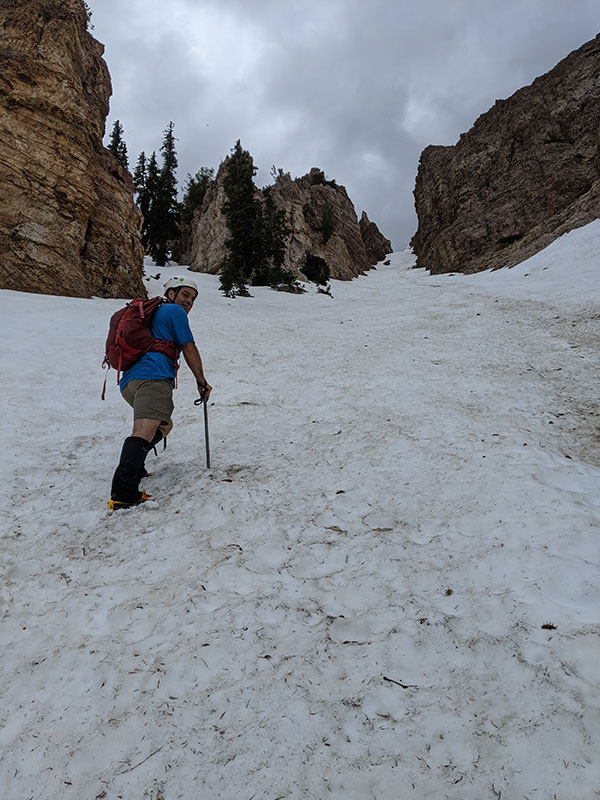 Got to use my new mountaineering gear again!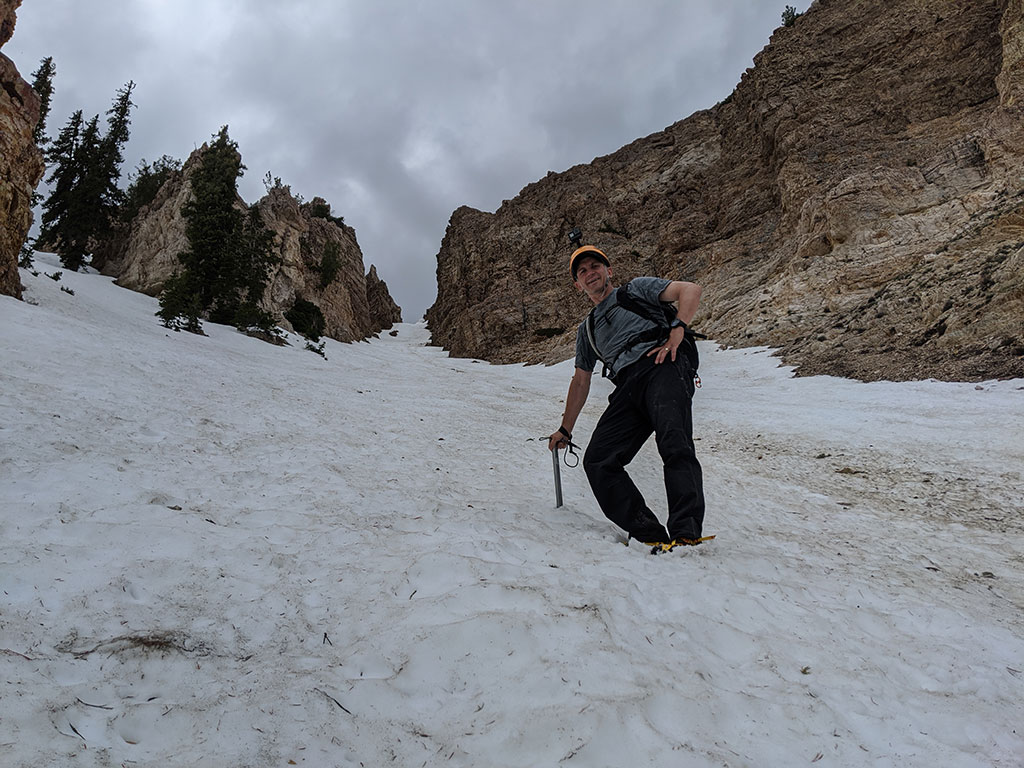 It's a pretty decent slope angle for the first half and increases a little more for the second half.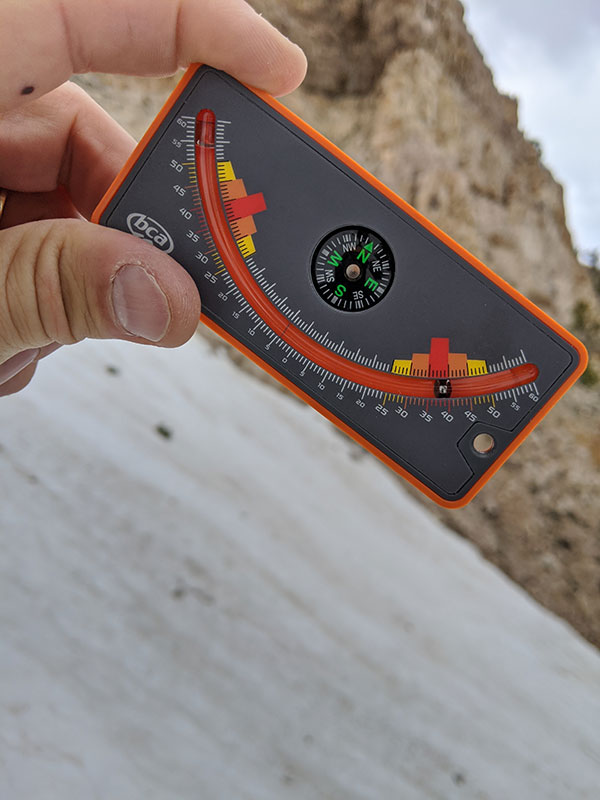 Temple Couloir is a pretty narrow chute.  I took the lead and kicked in steps that Oliver is following.  For some strange reason, I love cutting steps!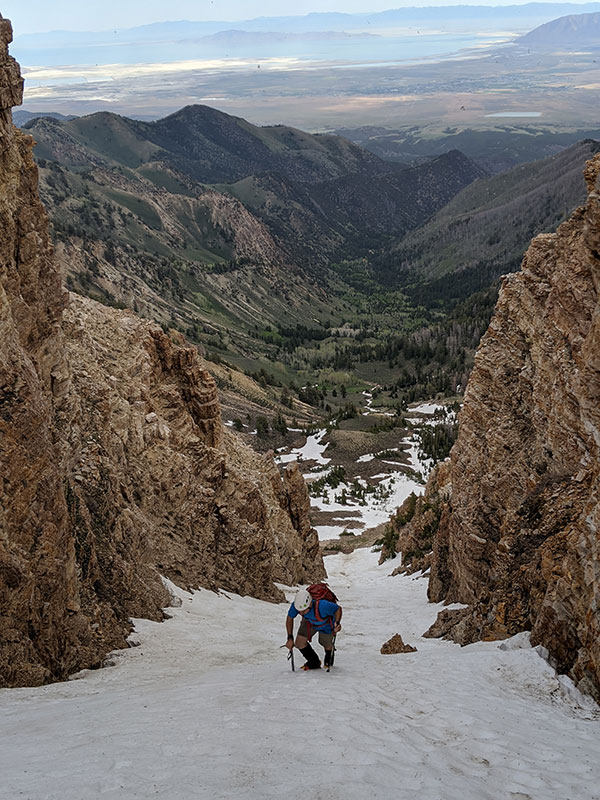 …and there's the top!  Took us about 40 minutes to go 1,000 feet up in a little over 1/3 of a mile.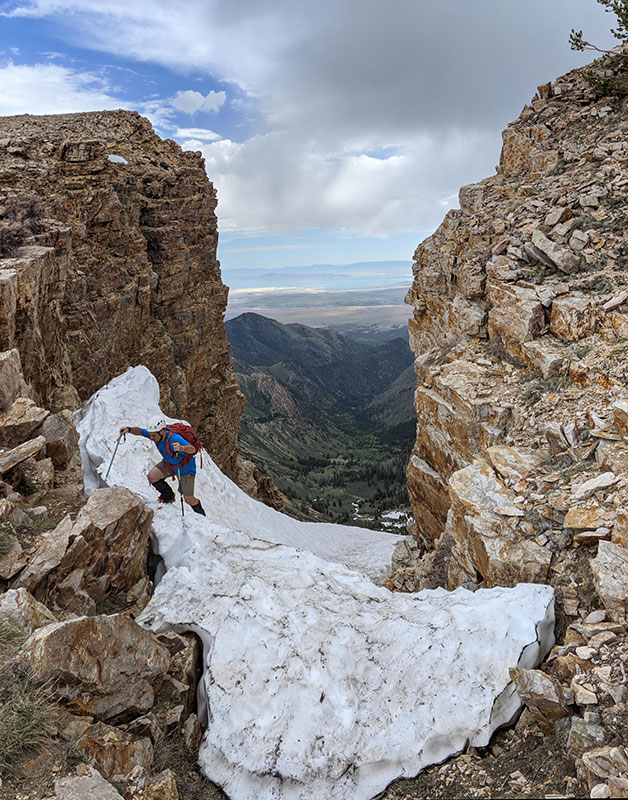 The peak isn't far from the top of this couloir.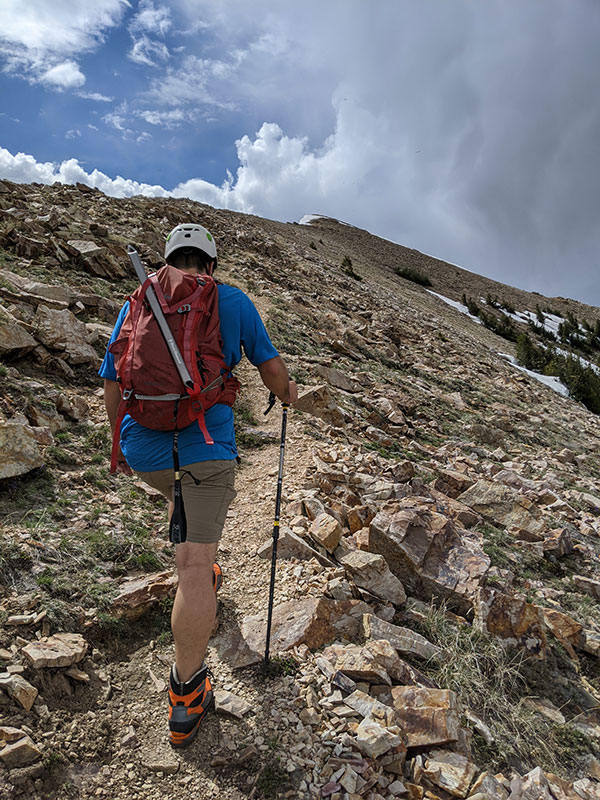 This was my 3rd summit of Deseret Peak but #16 for Oliver!  Although, today was his first time up this Temple Couloir route.  He's also the guy who maintains the summit register on this peak.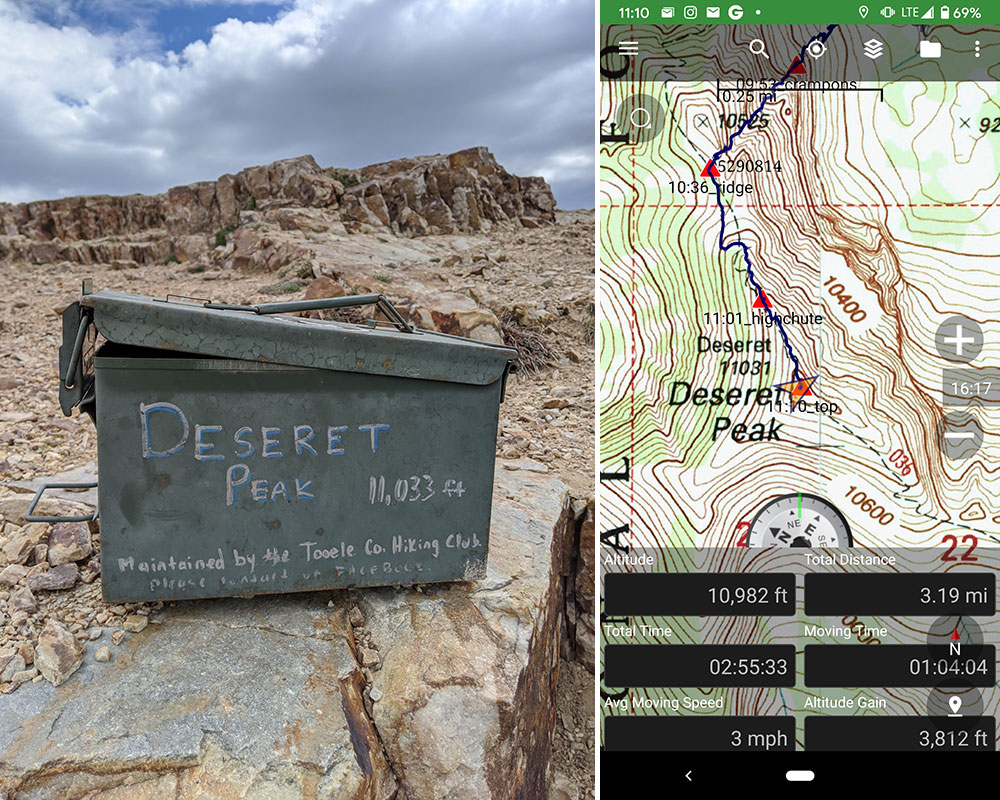 Now heading down the way I came up with the other group 2 weeks ago.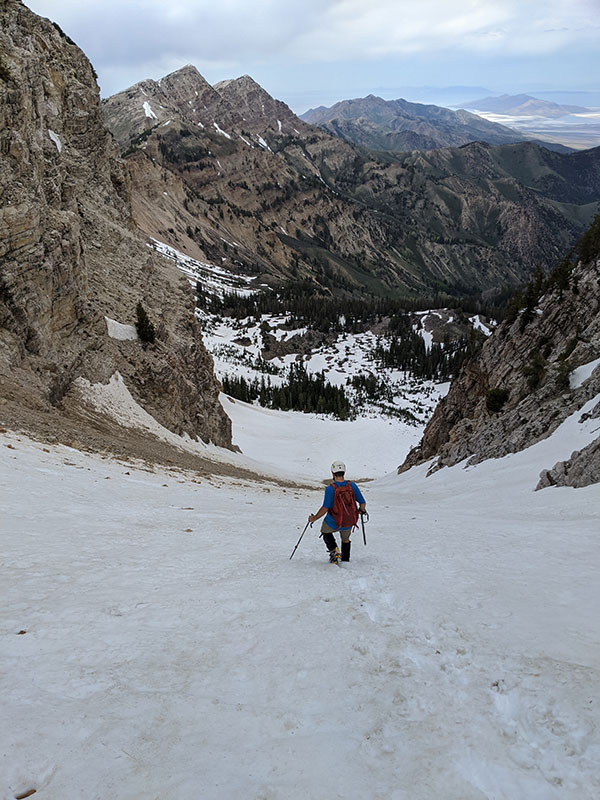 Lovin' every minute of it!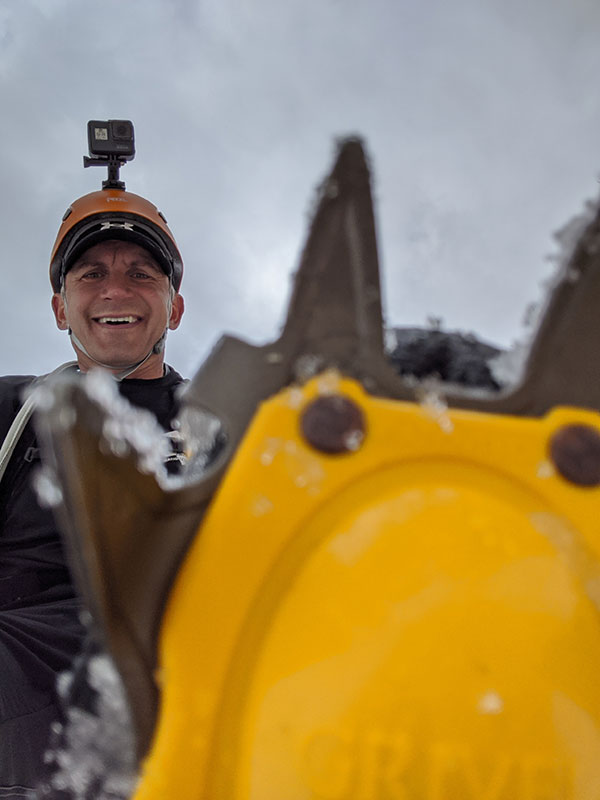 We found a lot more rock debris in the west Twin Couloir since last time…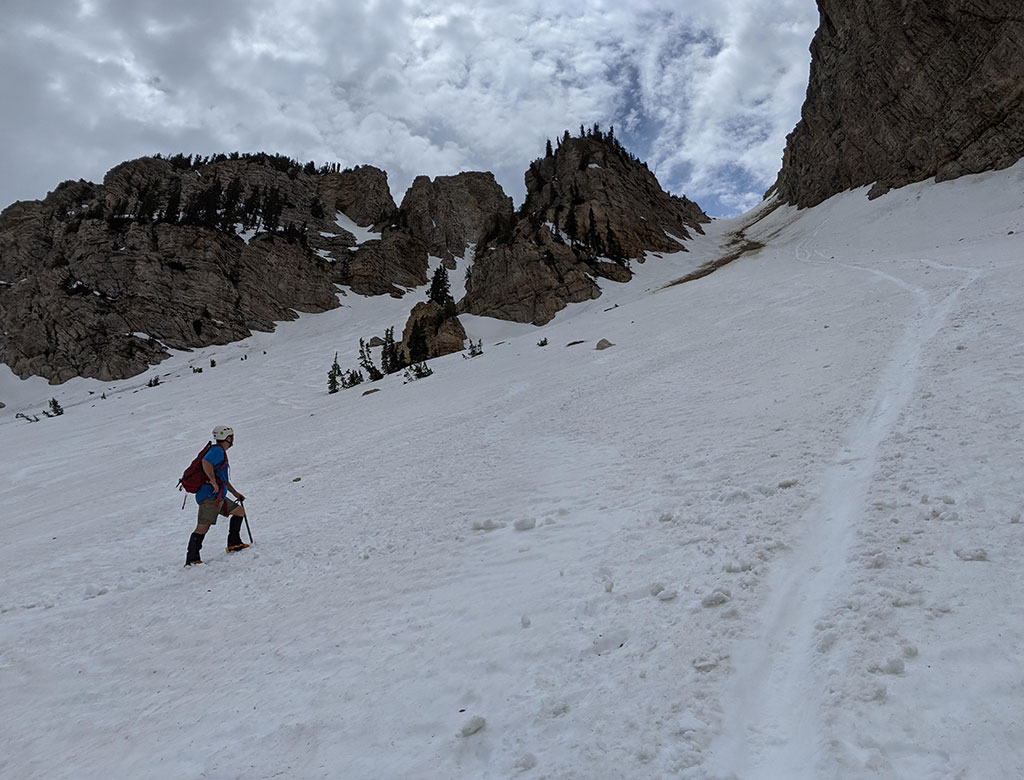 Then instead of exiting out the Dry Lake drainage, we cut east and crossed over the ridge into the Mill Fork drainage and exited out the standard way on Mill Fork Canyon Trail.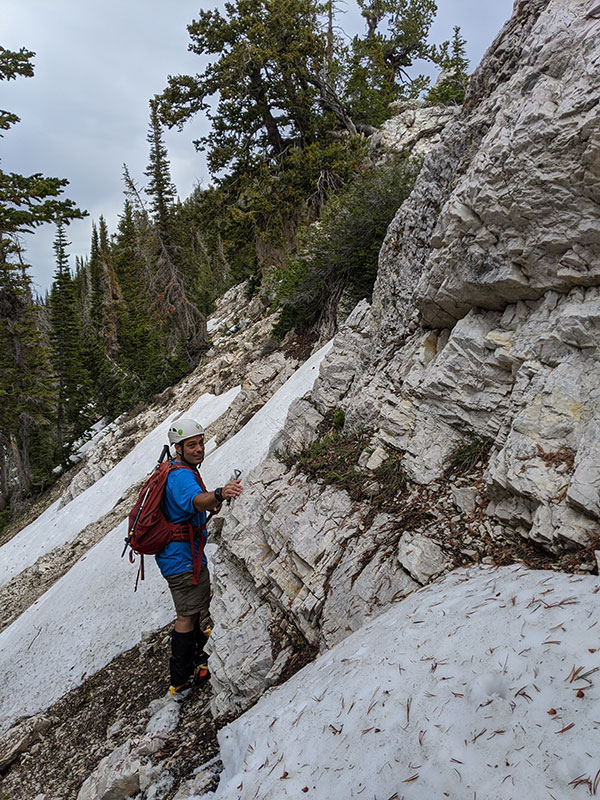 It was pretty awesome to see the routes up Deseret so easily from the road as I drove home.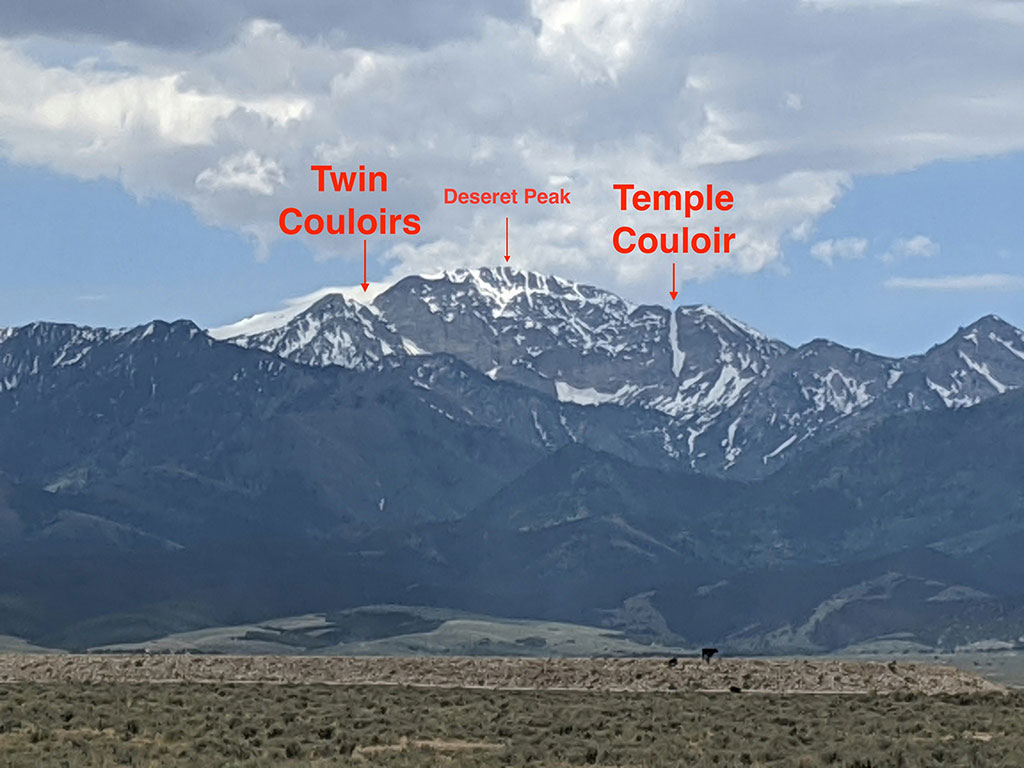 See ya next Spring!